This my new clock. The best part is that it isn't really new; I bought it many years ago. It just seems like a new clock because I gave it a makeover.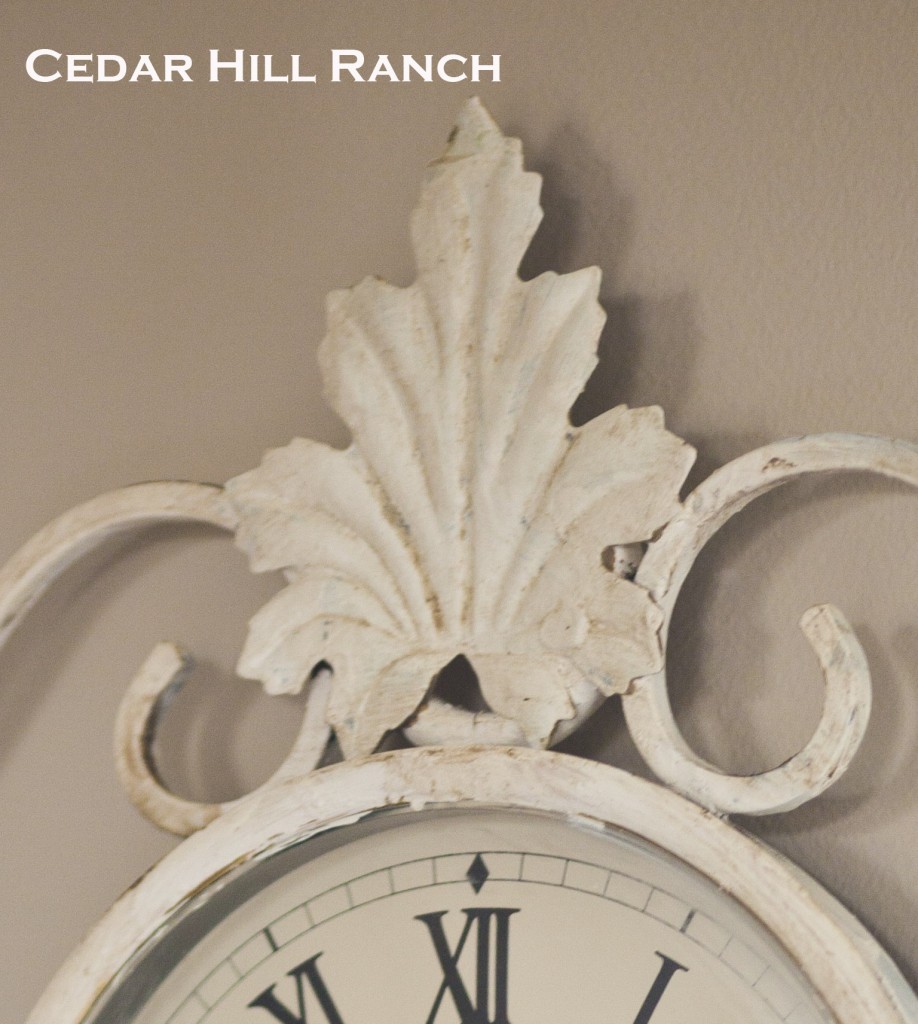 Here's what it has looked like for years in my breakfast room.  
I bought it at Ballard Designs a long time ago, and the finish was black with some gold accents.  Like many bloggers, I am loving a more white palette now, so I have been painting things like crazy.  It's no surprise that this clock did not avoid my paint brush.  It was one of many victims lately.  I painted it with my homemade chalky paint. 
It's the same shade as ASCP Old White, but it is homemade chalky paint.  For the homemade chalky paint recipe I use and recommend, click here.  After the paint dried, I gave it a coat of Fidde's antique brown wax.
It took me a few minutes of my time, and a small amount of paint and wax; I don't know when I have been this pleased with such a small investment of my time and $.  I love it when we can refresh something we already own at a small expense.