I love this idea of repurposing old books!!  I have seen book bundles so many places in blogland, and was looking forward to making these myself.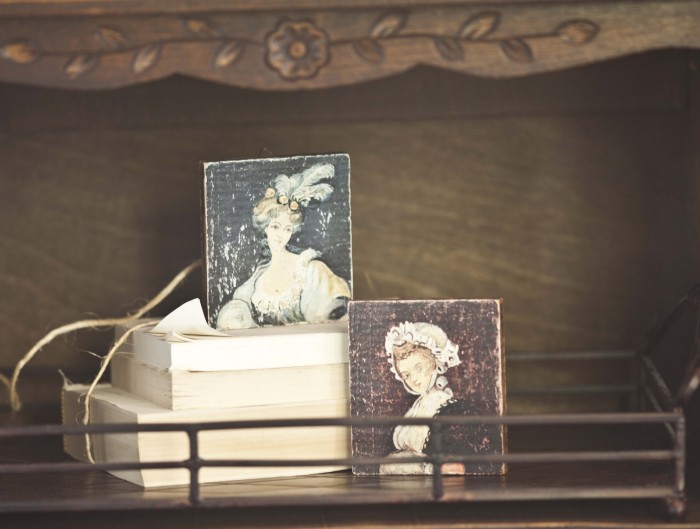 We inherited a lot of books, so I had to figure out how to incorporate books into my decorating, so this seemed like the perfect idea for a few of the books.
The first step of course is to get the books; we already had them, so that was done.  The second step for me was to decide which books to rip apart for lack of a better word.  I didn't touch my FIL's important theological books or any books that were special to us or those that had aged covers.
I selected books that we did not plan to keep or books that had damaged covers.  I know some people think this is a terrible thing to do to a book, so if you are one of those people, you might want to look away just now.
I tried this technique with paperback books and hardback books.  It is obviously easier to remove the front and back covers of paperback books, but removing the paper on the spine is very difficult on the paperback books.  And if the cover was colorful, then it isn't going to go with the creamy neutrals of the old paper.  I actually used a metal brush meant for a grill on the books spines to remove the paper covers.
I used a box cutter to remove the covers for the hardcoer books.
Then I stacked the books into little bundles,
and tied them up with twine.
As a nod to the previous owners of these books, I added a silhouette portrait of my FIL and my MIL.
It was a wonderful way to add some neutral touches to my home, and a way to keep more of the family books.  Oh don't worry, I only removed the covers from a just a few books.  The vast majority of the books we inherited still have their covers.
This one is about one of Mr. CH's ancestors.