First I am in love with velvet right now. CLICK HERE for the bolster and HERE for the throw.  In fact, I see more velvet and linen in my future. I can't get enough. The fabrics are so luxurious.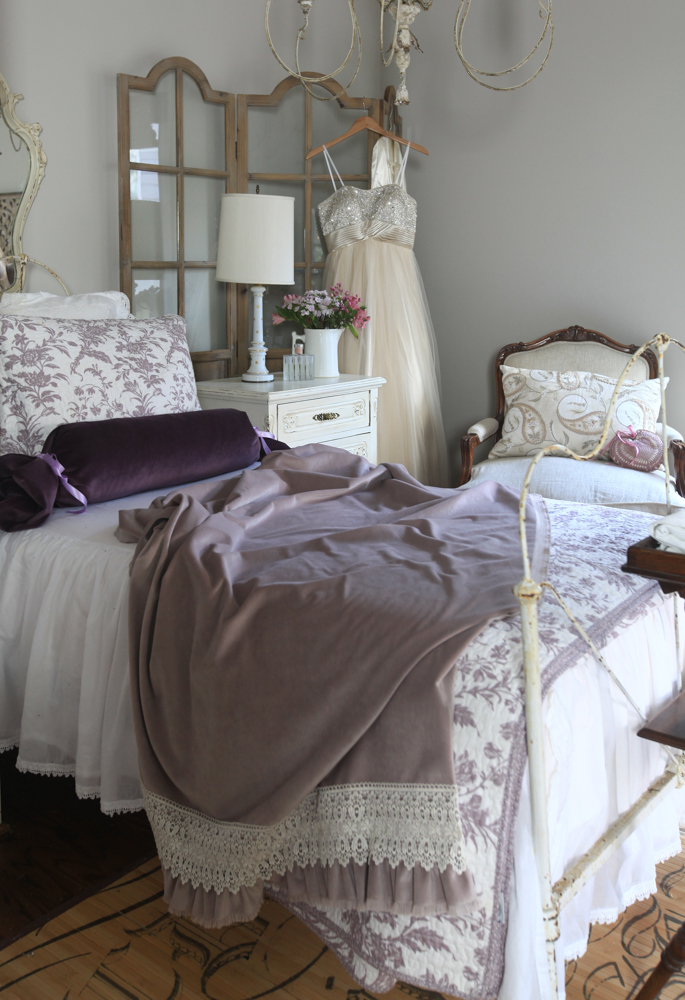 I bought the velvet below to make a throw. I draped it over the chair to decide if I would put it there. The fabric looked so good, I never bothered to hem it. Oh come on, you know you've done the same thing!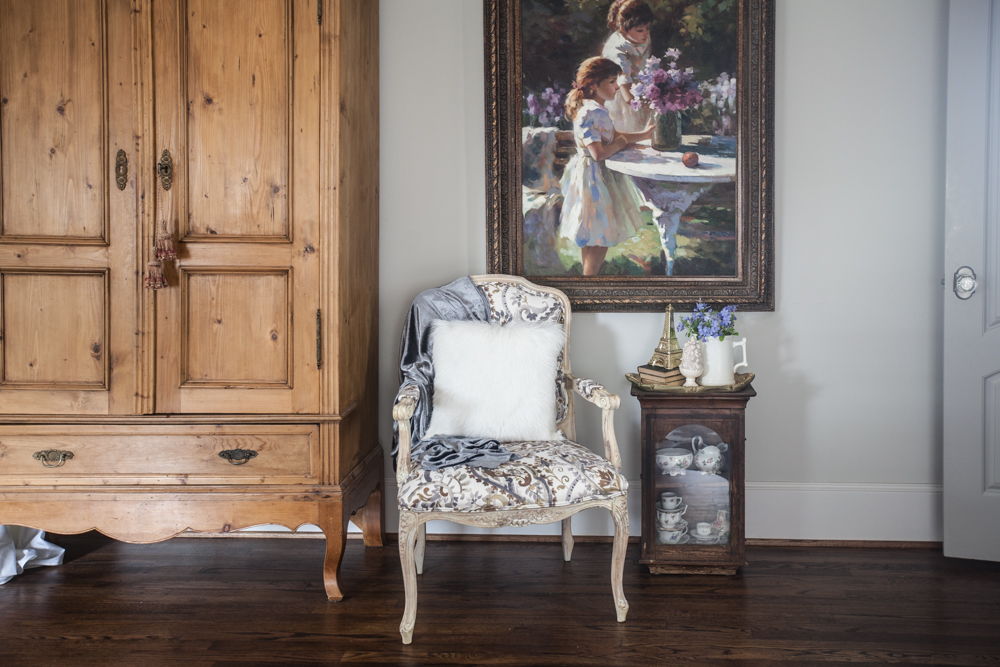 CLICK HERE for more on this oversized bolster. And as you can see, I'm slowing adding color to my home in small doses.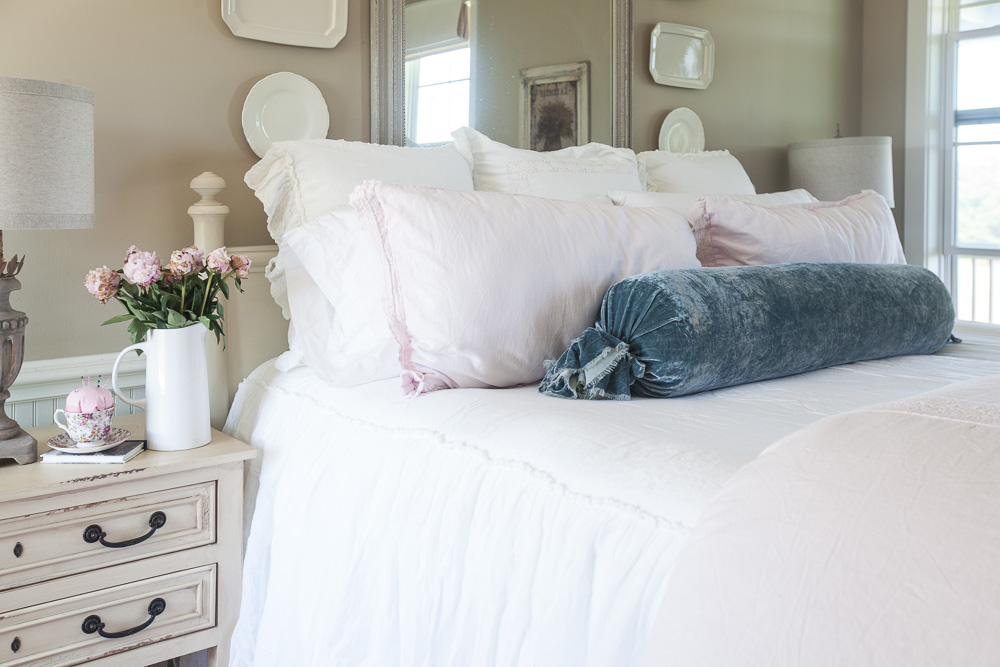 Yes you can have pops of color and still call your decor neutral. Well I do any way.
DECORATING TIPS AND TRICKS
EPISODE 65 – BATHROOM HARDWARE FINISHES

I still have my boxwood wreaths around the house. They work well all year long. I love this wreath above my stove mixed with the bread boards. It adds a bit of color to the space.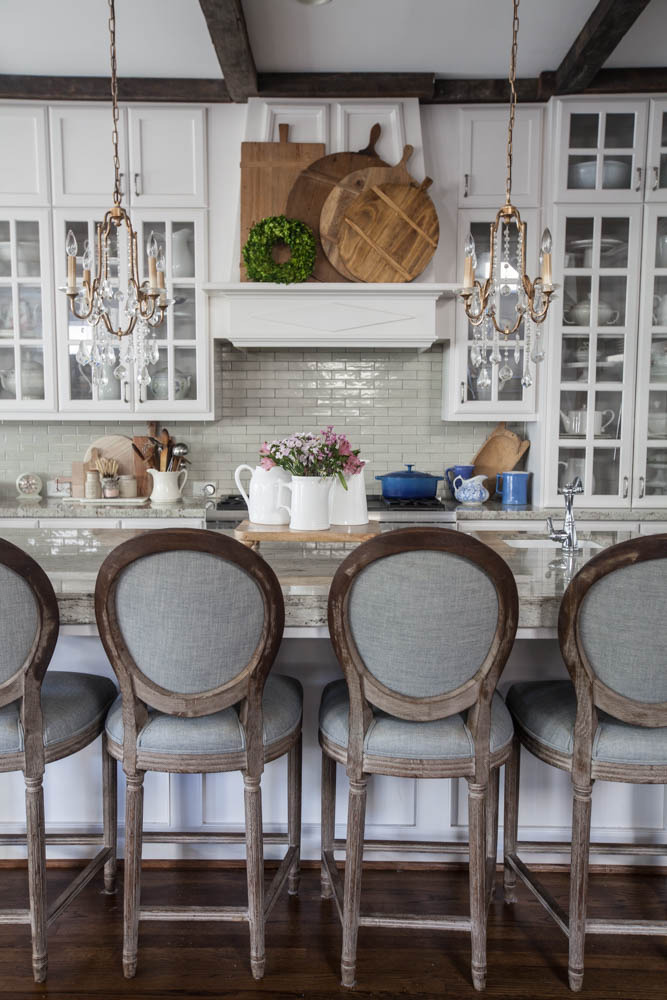 contains some affiliate links
In other news, the DASH AND ALBERT  rug competition is coming up very soon. I have to have my designs turned in by this Friday. This Friday! It's fun and exciting and at the same time terrifying. The voting begins July 6 on the ANNIE SELKE Instagram page.
My book, FRENCH ACCENTS continues to often be in the top 100 interior decorating books on Amazon. That is thanks to you dear friends.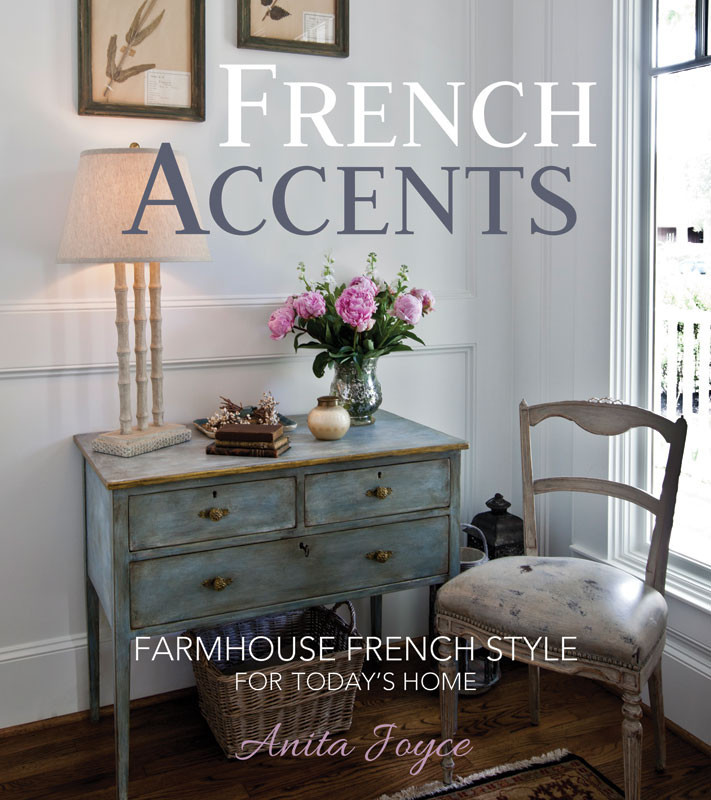 I also mentioned recently that I'll be featured in the latest issue of ROMANTIC HOMES magazine. I thought it was the July issue, but I found out it is the August issue. So I'm sorry if you went looking for it already.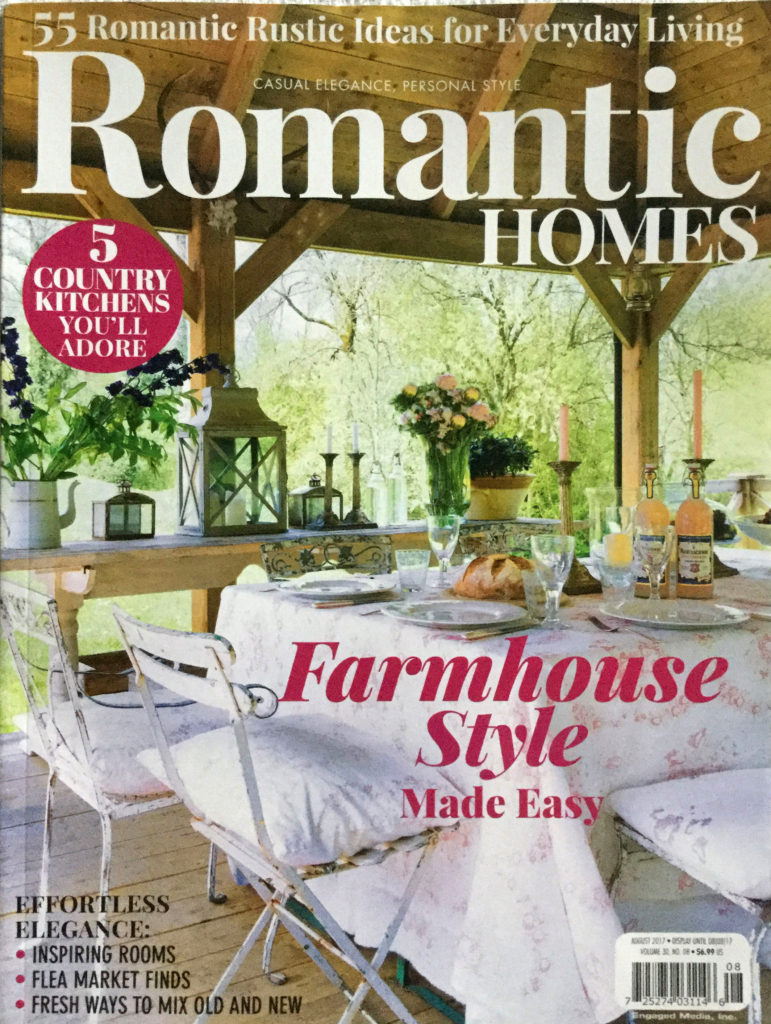 My home will be in the new magazine CELEBRATING EVERYDAY LIFE debuting this fall. It's named for Jennifer's blog , CELEBRATING EVERYDAY LIFE
There is so much more going on behind the scenes here, and I'll announce it all as soon as I can. I have several projects in the works, but nothing is at a point that I can announce it.
Check out these velvet pillows I found for you. These are pretty reasonably priced.