I read once that if you are with the crowd, you're in the wrong place. I don't agree with that all of the time, but the author has his point. There are things I see in other homes that I love and want in my home. That probably happens to you too. But do I feel pressured to have a home like everyone else? No. I'm seeing a lot of homes in blogland that are contemporary, full of color and everything shiny new. They look great, and I appreciate the talent and think the look is great, but it's not exactly for me.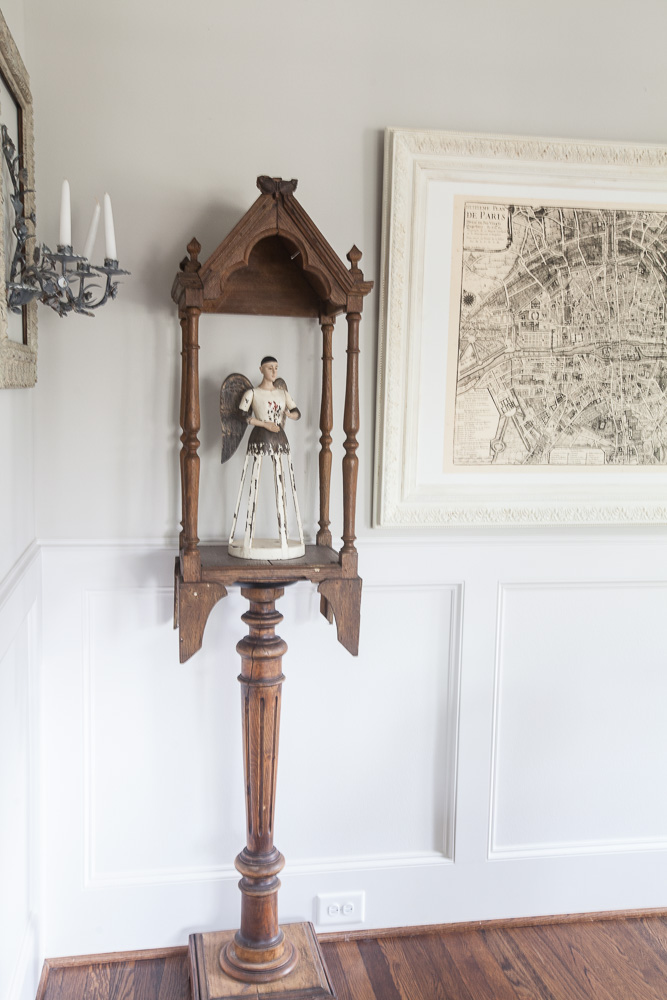 I'll take the old, discarded things of the past. I like caring for them. I like saving them for future generations. I appreciate the handcrafted beauty of handmade, one-of-a-kind
You can't go to the store and buy something like this new.
CHECK OUT THE PODCAST EPISODE
USING ARCHITECTURAL SALVAGE IN YOUR HOME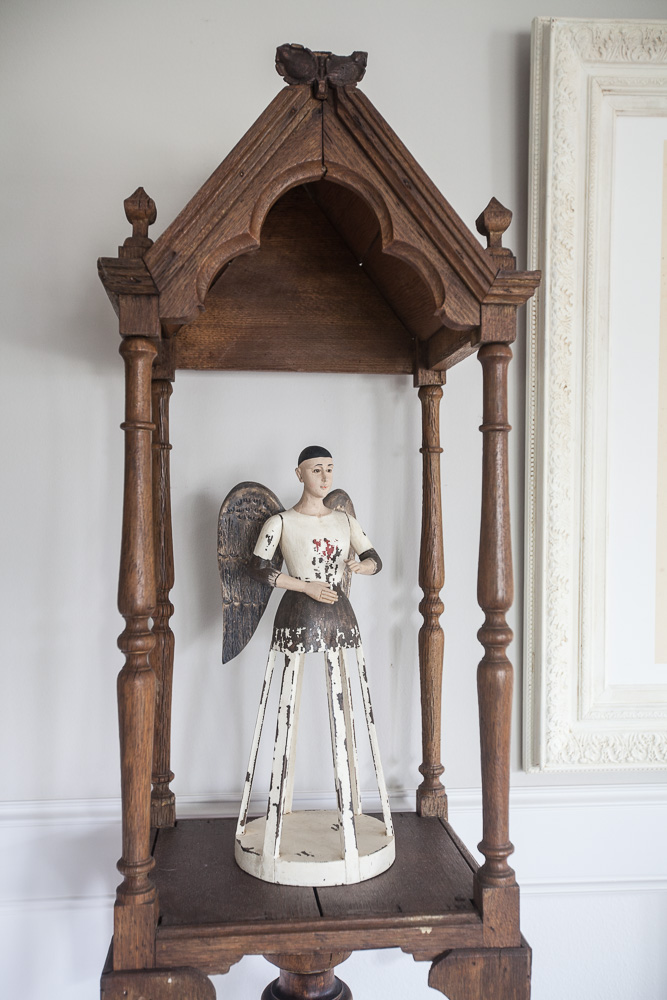 The santos stands guard over the church relic in the dining room. An old champagne bucket holds a moss ball, while an old trophy cup holds a boxwood ball.
I think the point is to decide what your look is, then go boldly forward. Some people will love it, and some will not like it. That's okay. I know not everyone gets my look.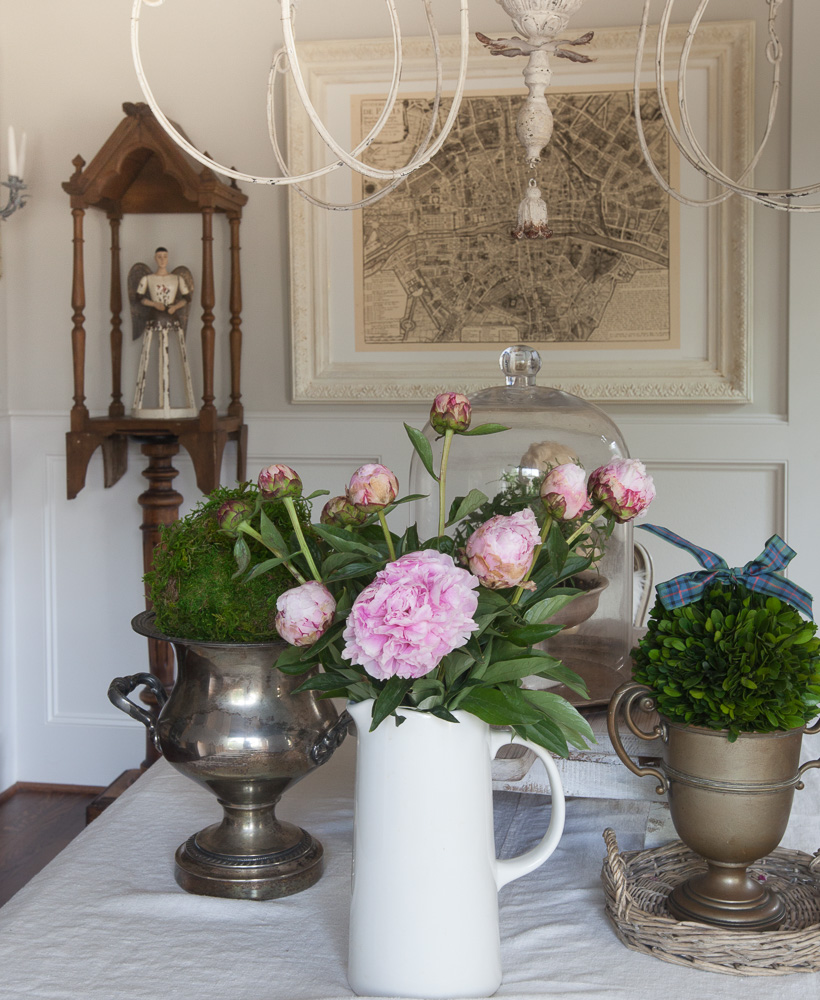 If I followed the crowd, my house would look like everyone else's. It wouldn't have the character it does. There's nothing wrong with trends and borrowing ideas from others. I just think it's good to infuse something unique to you in your home. And it's even better when that 'something unique' has meaning to you. Maybe you are a musician, so why not display some old instruments on your wall? Or maybe some old sheet music?
Below I have this gorgeous piece of salvage from a church.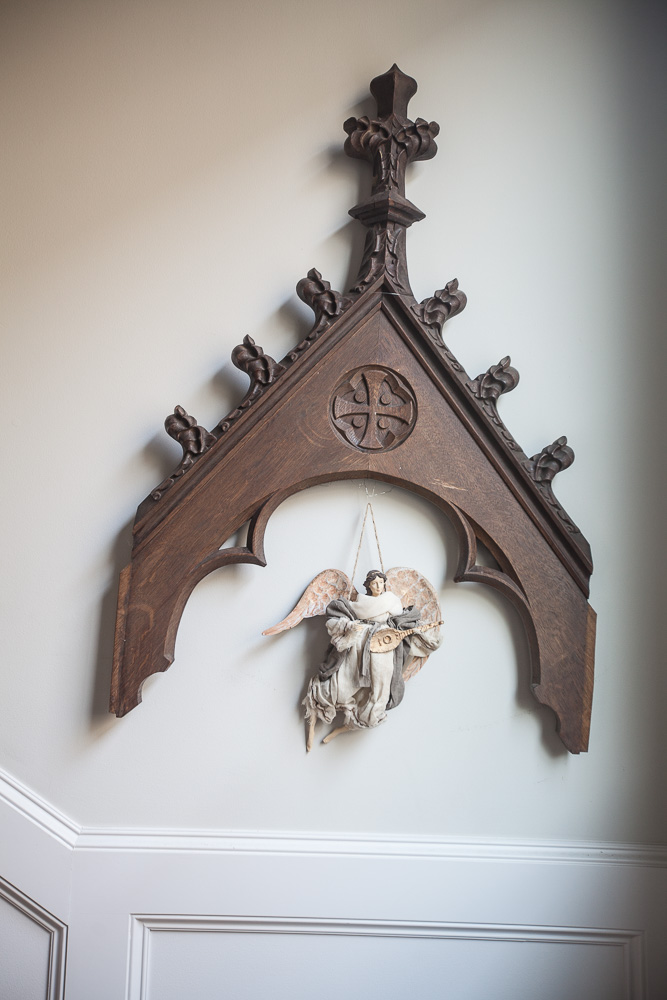 Remember when I had it in my downstairs powder room? Although I wasn't crazy about hiding it in the bathroom, I couldn't find another place for it. But then I sold the painting that was in my stairwell, and put my church arch there. I kept the angel from Christmas, because, why not?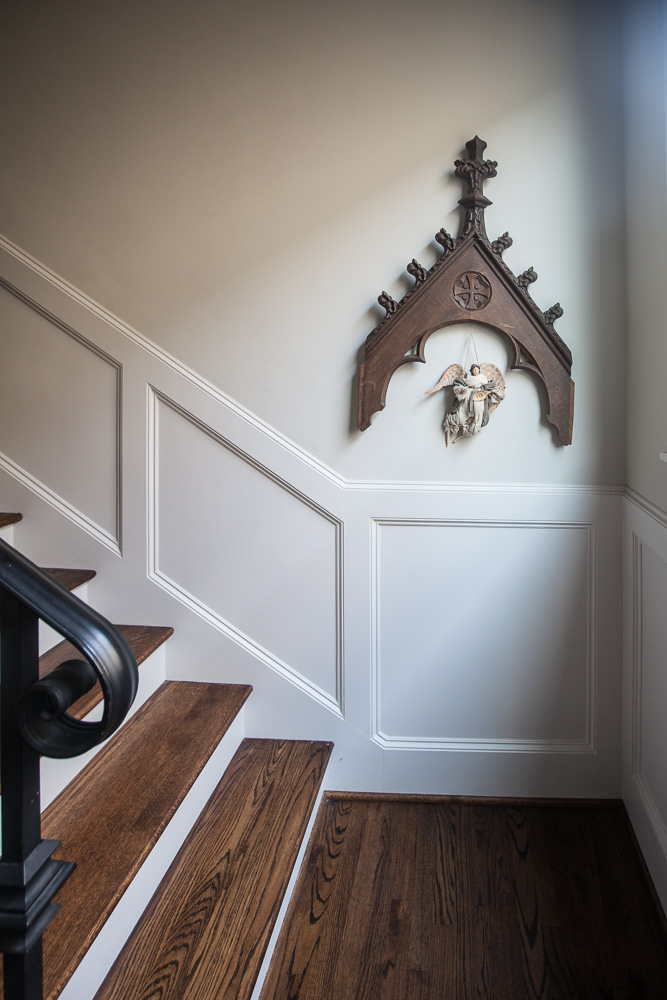 I like where this church piece is now. It looks so regal here. The bonus is that I can see it from downstairs in the kitchen or living room.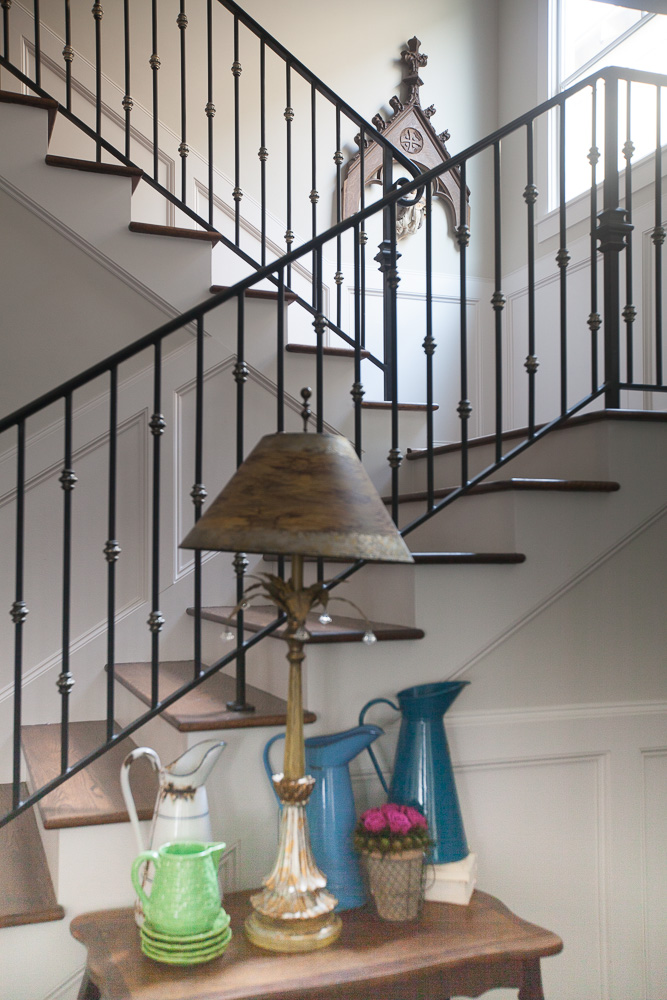 There are many things that can give your home a unique look. You can infuse your personality with pillows, artwork and accessories. Or maybe what is unique about your home is how you pull things together or the colors you use. I would love to hear what you do to your home to give it a unique feel.
Maison de Pax | Tips for Pretty Potted Plants
Savvy Southern Style | Chunky, Chippy and Raw
Shabbyfufu | Stylish Summer Scents
So Much Better With Age | The Best Tip for Filling Large Outdoor Planters
StoneGable | 6 Tips for Finding the Perfect Paint Color
Cedar Hill Farmhouse | It's Okay Not to Follow the Crowd
Designthusiasm | 24 Affordable French Style Chests