When your full-time job is focused on interior design, it can become a bit expensive, because I fall in love often when I see something stunning. I thought it would be fun to show you some of the things that I am crushing on right now.
I am just sharing some of my favorites on the blog today, but you can find more when you listen to the podcast below.

Now let's get to some of my favorite things.  Some items featured are from sponsors, but I was not compensated for doing this post.
This Bolster pillow from Bella Notte is so gorgeous!! It's velvet and 39 inches long. Can  you imagine it on your bed? I know I can. The length is perfect. A smaller sized bolster pillow is nice, but this one is a stunner. The ends tie up and the pillow is removable. This is a definite splurge, and so worth it (in my book.)  When I wrote this post Bella Notte was not a sponsor, but since then they became a sponsor. They sent me one of these pillows and I have to say it is as gorgeous in person as it is in the photos. I can't wait to share the photos with you!! And if you are looking for a bargain, check out the BELLA NOTTE OUTLET.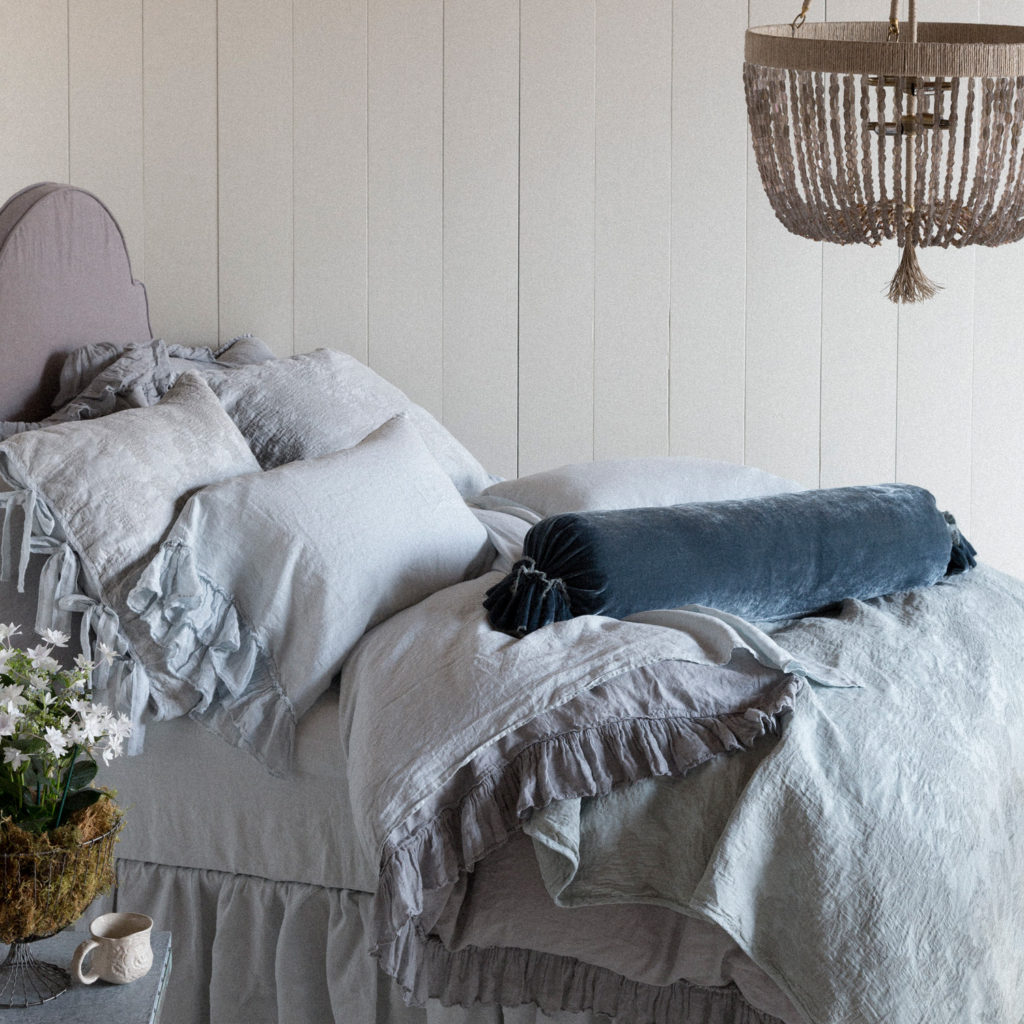 I love this Paint Pallet Painting by Jennifer Lanne. Kelly has one of these in her kitchen and it's so pretty! It's under $50 for an original painting, which is a steal.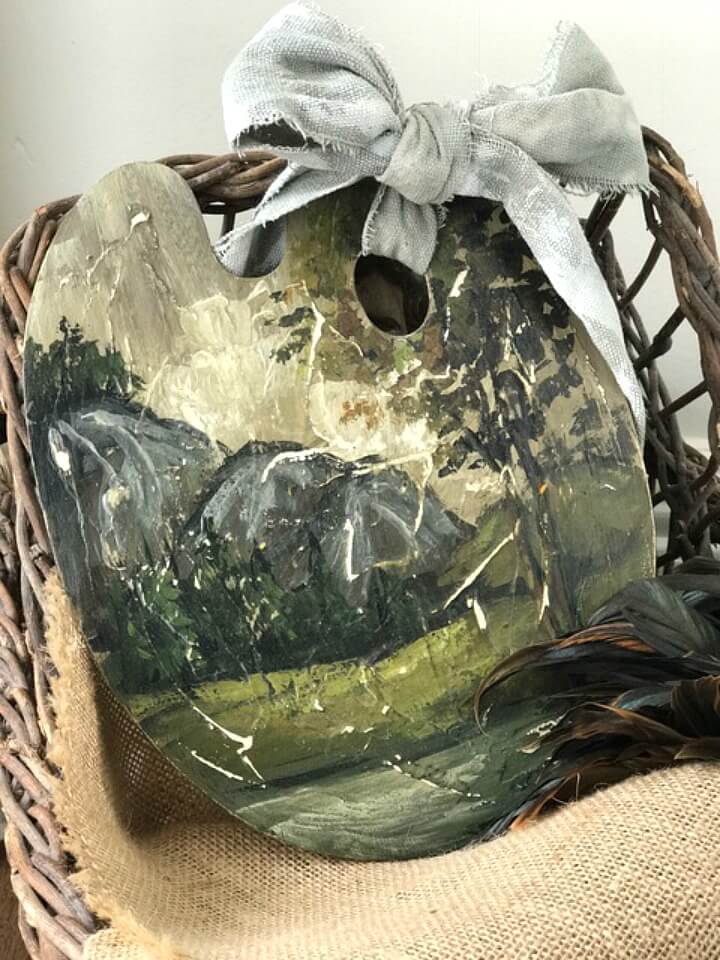 Photo courtesy of MY SOULFUL HOME
I don't have one of these, but would love to have one at the foot of my bed. It's a Semi Round Bench by Soft Surroundings. You could also use one in the hallway. It's got Louis XVI styling and lots of charm. I do work with Soft Surroundings, but this is not sponsored content.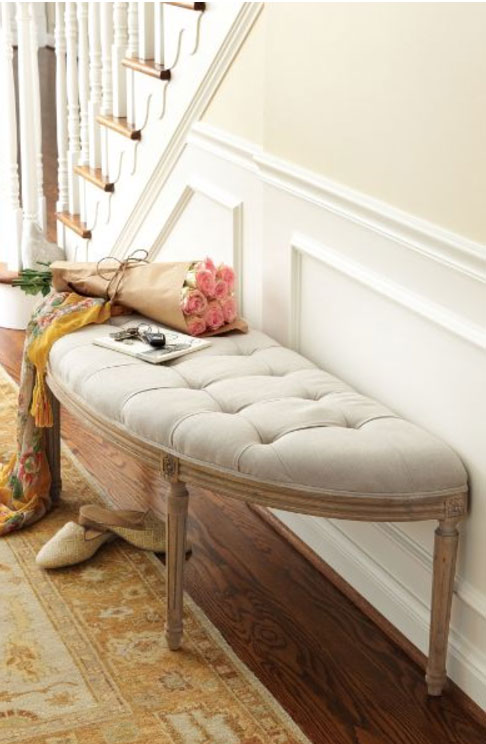 affiliate link
Yvonne mentioned she has a new Fiddle leaf Ficus. The link is for a live tree. I really want one too, a real one that has to be watered. Do you think I can keep it alive? I told Yvonne if she can keep hers alive for a few months, then I'm going to go get one for myself.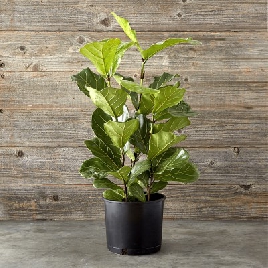 The last item I'm sharing with you is this super darling Pastry Stand by Ballard Designs. Isn't it dripping with charm? I keep trying to figure out where I could use one of these.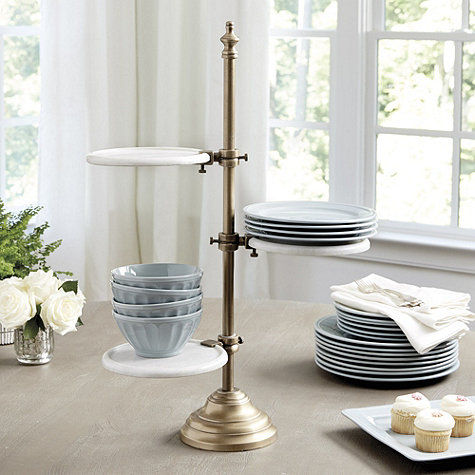 Okay, so that's what we're crushing on. How about you? Any new crushes? Anything I should know about?