We're talking about curtains today.
Listen to us chat about curtains below. Yvonne has a big curtain confession.

I have gray linen curtains in my daughter's room. (Yes I really, really love linen.) They are gathered on a rod, and pool on the floor. You can find out more info on these curtains HERE. You can see that the curtain rod is much higher than the top of the window. I actually moved this set from the dining room when I got new curtains there.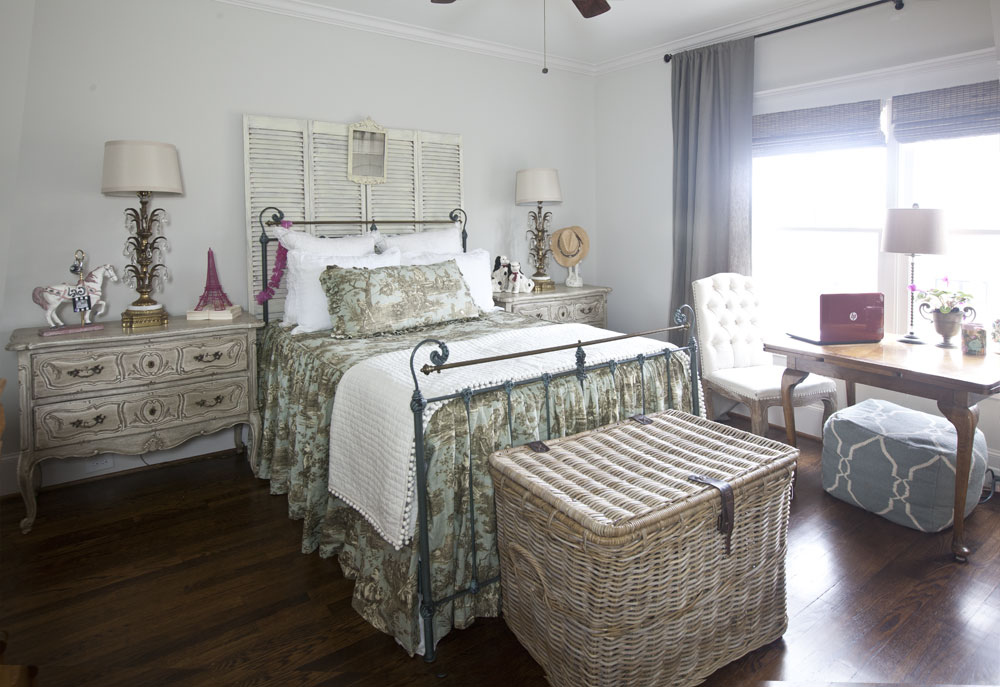 I have the same curtains in this room also. There were 4 panels in the dining room, so I had enough panels for both of the girls' bedrooms.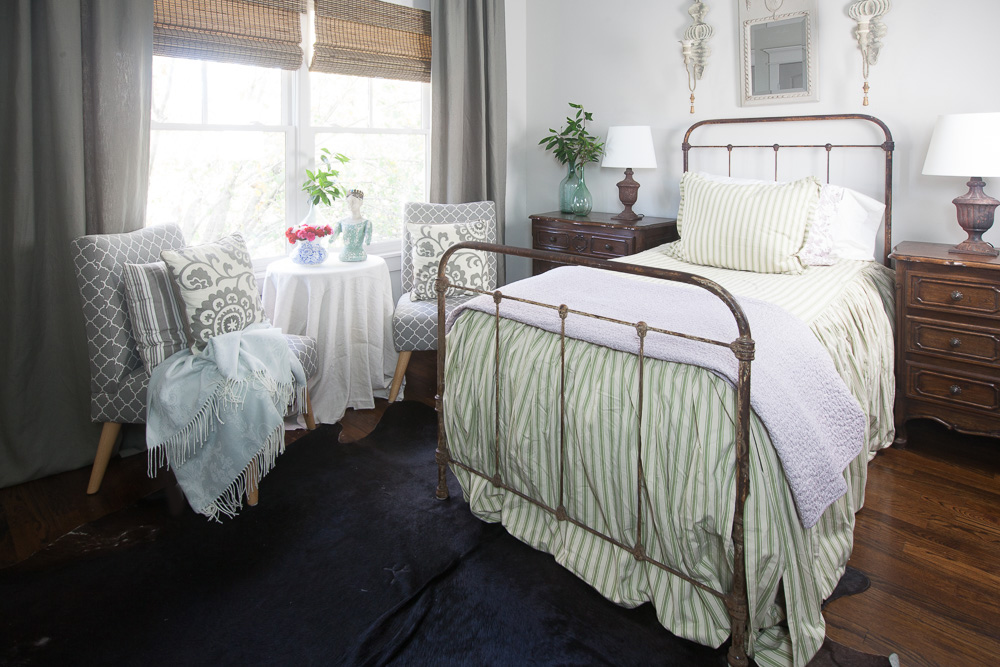 So when the gray curtains, left the dining room, these came into play. They are a solid cream color with pretty ball fringe. I love to do just one panel per windows. You can find information on these curtains HERE. They are pleated and hung on rings. Note how the curtains are hung well above the windows. These curtains have a trouser break, so they touch the floor and are about an inch longer than needed to touch the floor.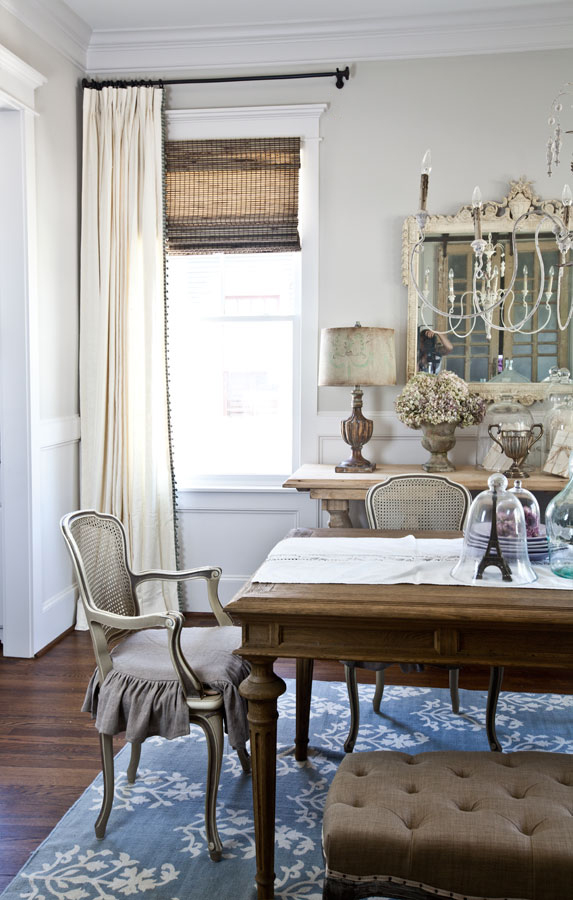 Each window has one panel and they are pulled to the outside of each window, no need for tie backs.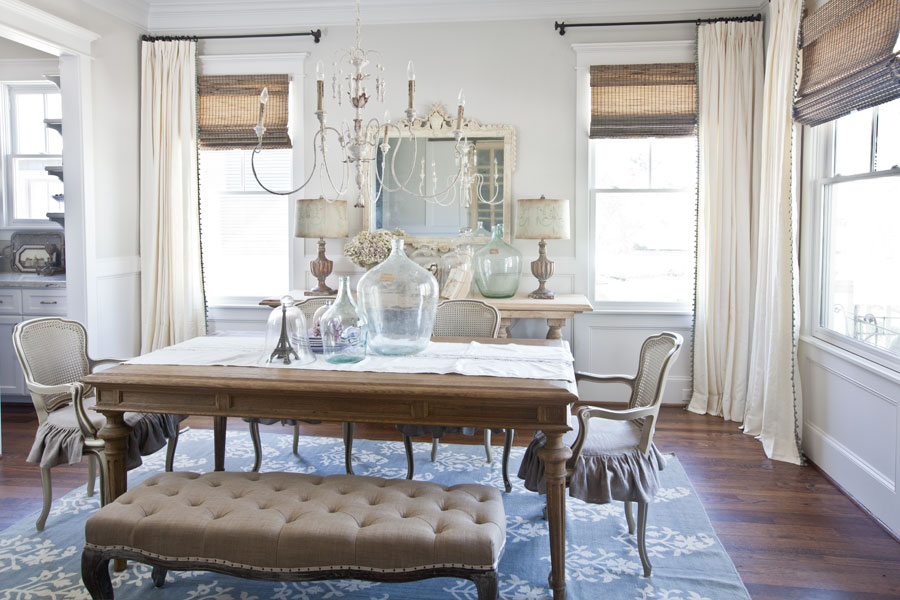 Below is the corner where I had to work around the column in the corner. These curtains can be found HERE. Normally I place the curtains outside of each window, but you can see I could not have the panel to the left of the window because of the column, so on this right wall, I have the curtain panels on the inside of the windows. It sounds complicated, but the picture explains it better than I can. I love this very simple pattern. I think these are my favorite curtains.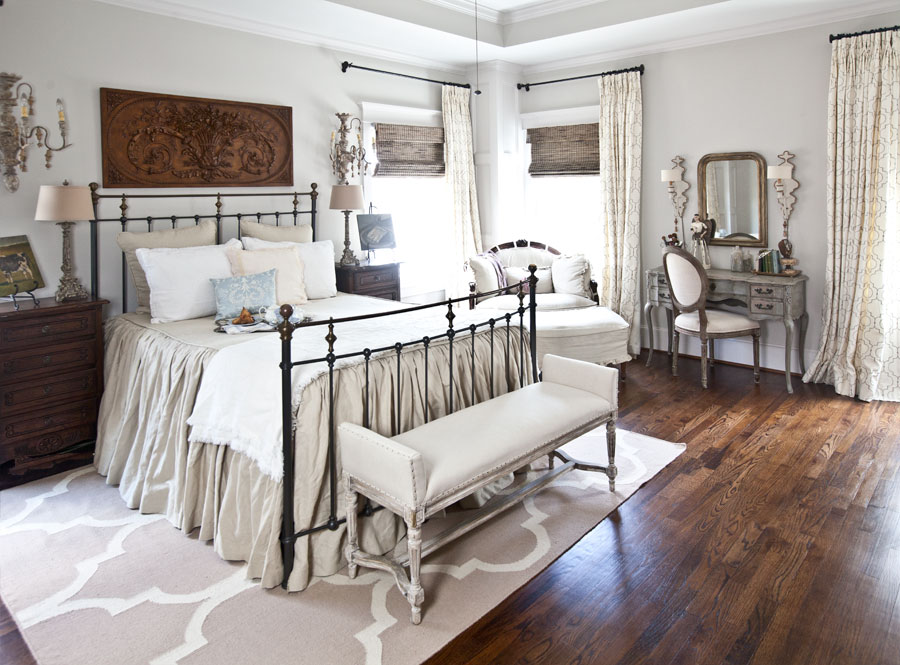 Here's a close-up of the column.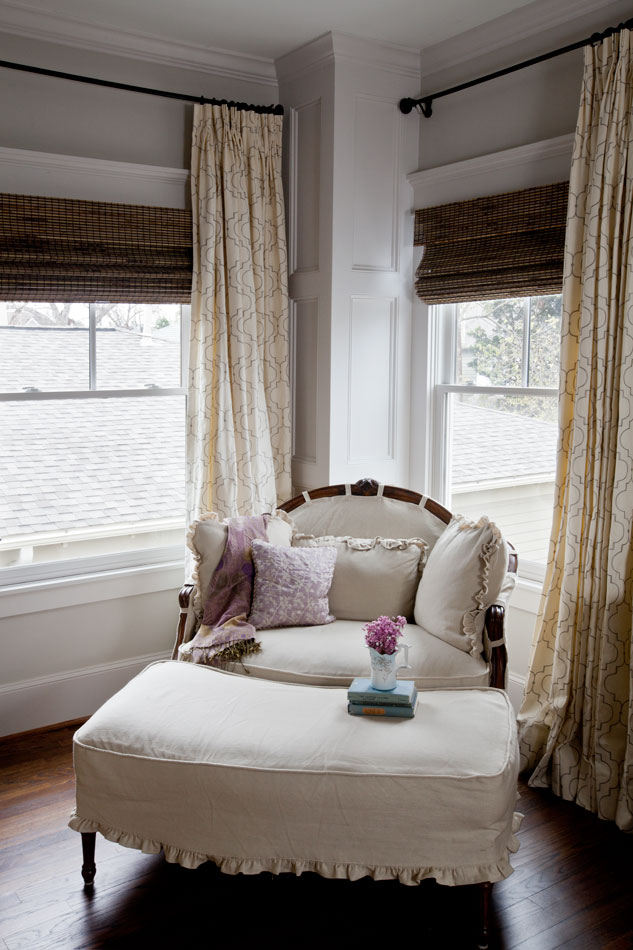 You can see how Yvonne handled her gabled windows HERE. Note that her curtain rod is to the side of the window rather than above it. That's a great way to handle an arched window.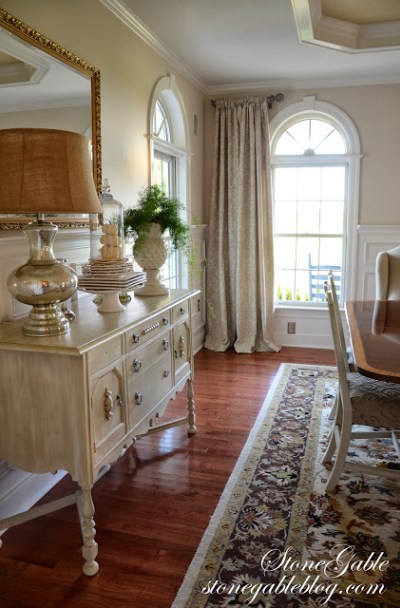 If you want to make some gorgeous smocked curtains, there's a great tutorial HERE.
Or you could just buy a pair like Yvonne did HERE.
How about painting your curtains? Yvonne did that HERE.
I found several pins for you on different curtain types, and pinned them to THIS BOARD. Due to copyright laws, I can't show the photos here, but you can go to Pinterest to see them. There is also a pin that shows you how to properly measure for curtains.
There are so many great sources for curtains these days, they can be bought inexpensively. Just be sure you size them properly before you purchase them. And you really don't want them to look skimpy, so be sure to hang them 10 inches or so above the window and 10 inches or more to either side of the window if possible.