Have you ever made a mistake when decorating? I know I have! Well, pull up a chair and listen to our blunders. I think you are going to feel a whole lot better!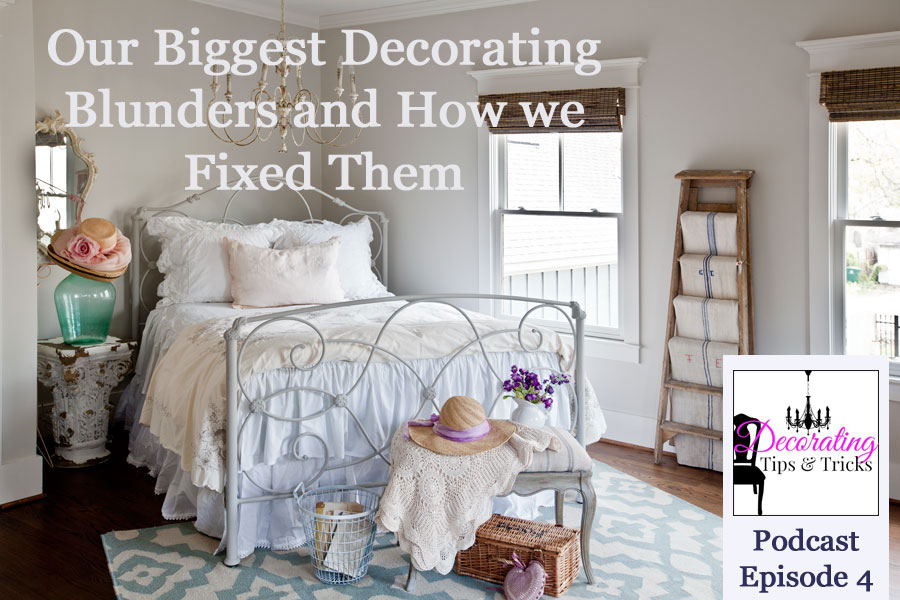 We've made some big mistakes, and want you to learn from our mistakes. Here are our blunders. Honestly this could have been a 10 hour episode, we have so many blunders, but we just talked about our worst ones today.
You can listen to the podcast on our blunders below. You are not going to believe what Yvonne said in this episode. I think we were both so shocked, we couldn't stop laughing. It's near the end… oh my.
LISTEN HERE
Blunder 1:
Yvonne's disaster was when her husband painted the study and stairs a terra cotta that turned out to be a Pepto Bismol pink. He did the painting while she was gone, so she didn't see it until he was finished. She almost didn't have the heart to tell him, she hated it.
The fix.
She just lived with it for awhile.
How to Prevent:
Buy a few paint samples and try the color on the wall first.
You can use My Paint Saint for wall paint touch up or testing paint colors. It is a paint jar with the brush attached to the lid. Don't clean your brush, just use Paint Saint! After painting, screw the lid back on, and put it away.
Affiliate link My Paint Saint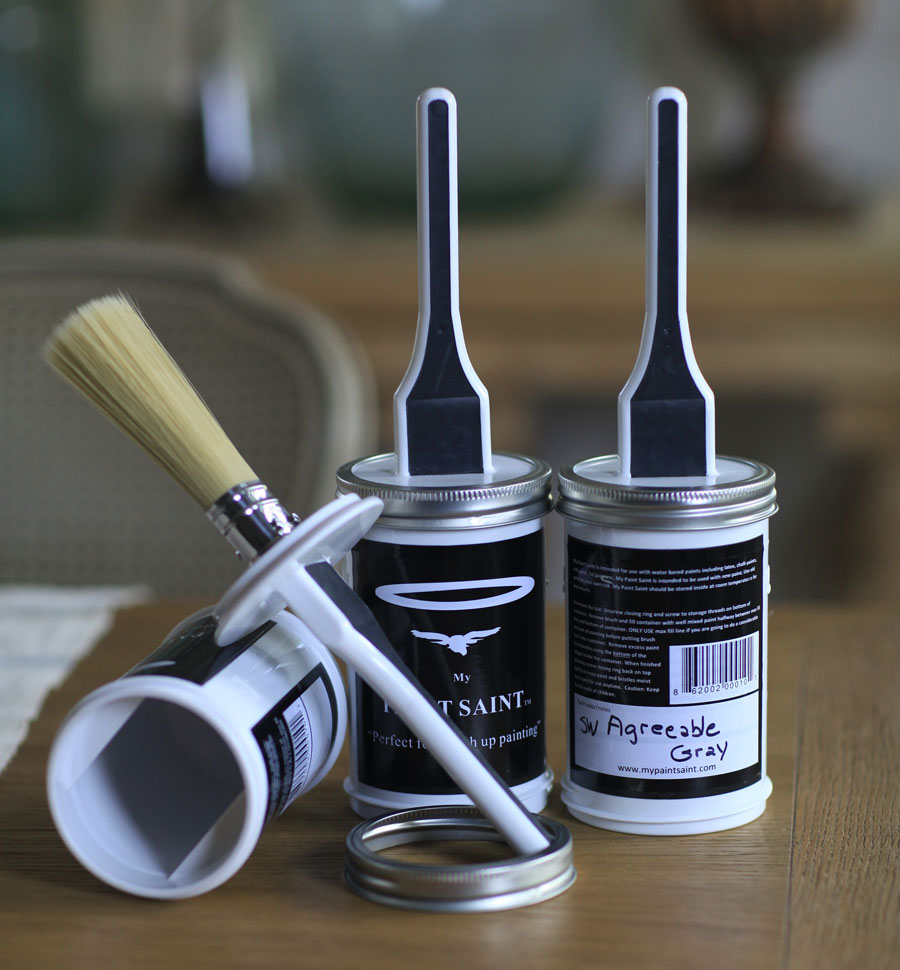 Blunder 2: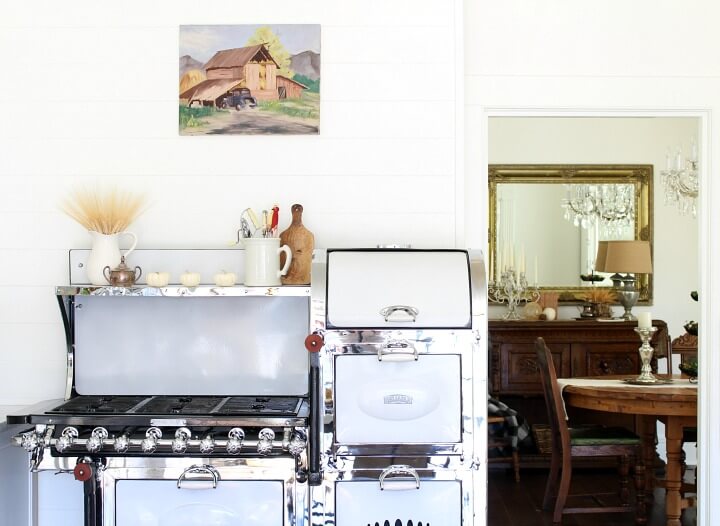 Kelly's blunder was buying chairs that were too short for her table. She ordered 6 online but didn't notice that her table was taller than a normal table. When the chairs arrived she realized they were NOT going to work.
The fix.
She ate the shipping cost and returned them. The shipping cost must have been horrible.
How to Prevent:
Measure, measure, measure before you purchase, especially on big-ticket items.
Blunder 3: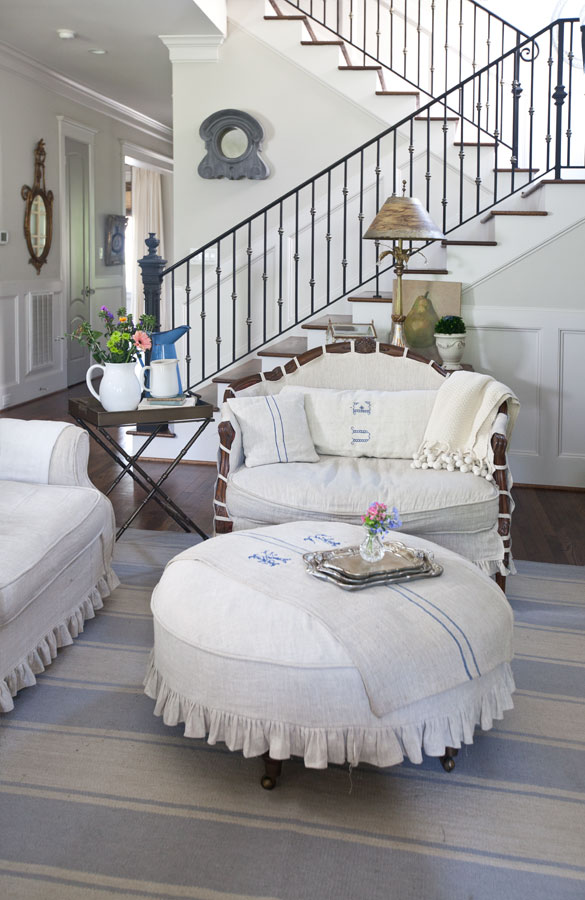 My biggest blunder was buying fabric to make a sofa slipcover when I didn't really like the fabric. I was kept sewing and crying. I hated the fabric. I didn't like the fabric when I bought it, and that's a bad start. It wasn't going to look better later. I knew I had to return the fabric I had left.
The fix.
I returned the fabric and had to pay the restocking fee.
How to Prevent:
Think through each buying decision, and if you aren't crazy about it, don't buy it!
How do you reduce decorating mistakes? It isn't complicated.
Know your decorating style first. That really reduces mistakes.
Don't buy anything you don't love!
Make sure you know the overall look you are going for. That will help keep you are track and not be all over the map. And it makes so much sense, but why do we buy things we aren't crazy about?
Don't be afraid to make mistakes. Life is messy, and mistakes are part of learning. Most decorating mistakes are not a big deal. Move the chair to another room, return the rug, give the candlestick to someone as a gift. The good news is that every time you make a decorating mistake you are learning. See? There's your silver lining. If you aren't making mistakes, then you probably are not learning.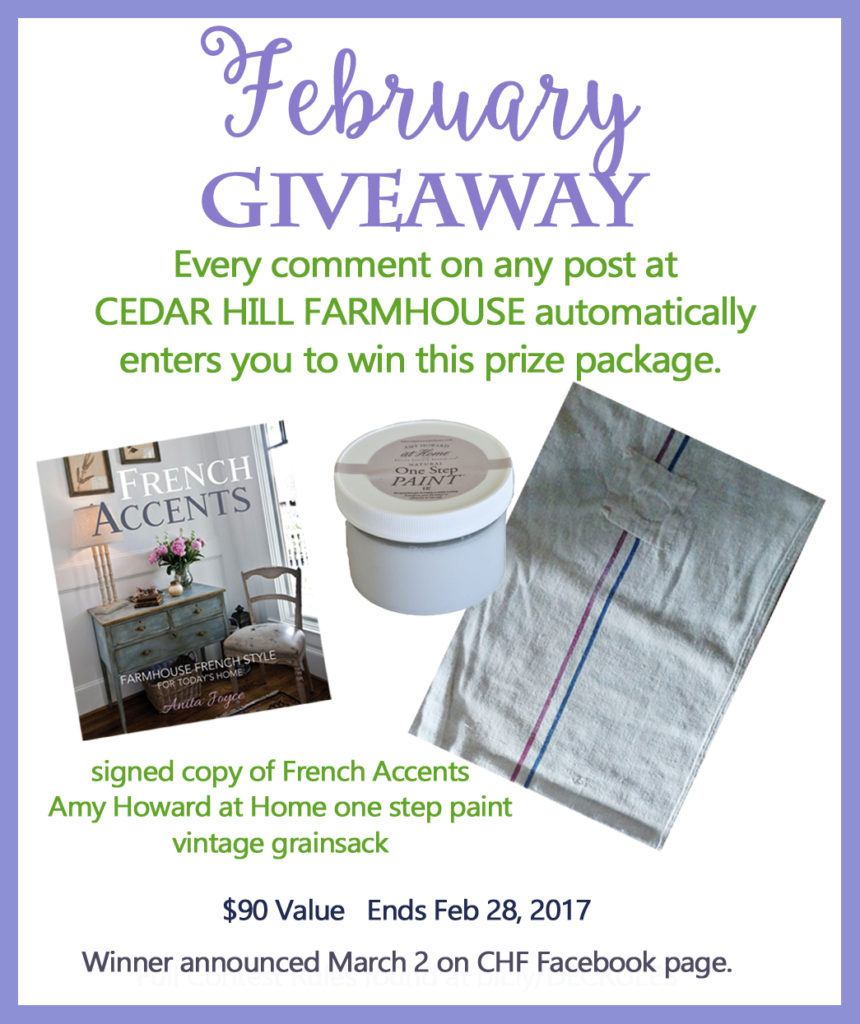 Yvonne has a post on her 5 biggest mistakes and how to fix them. CLICK HERE.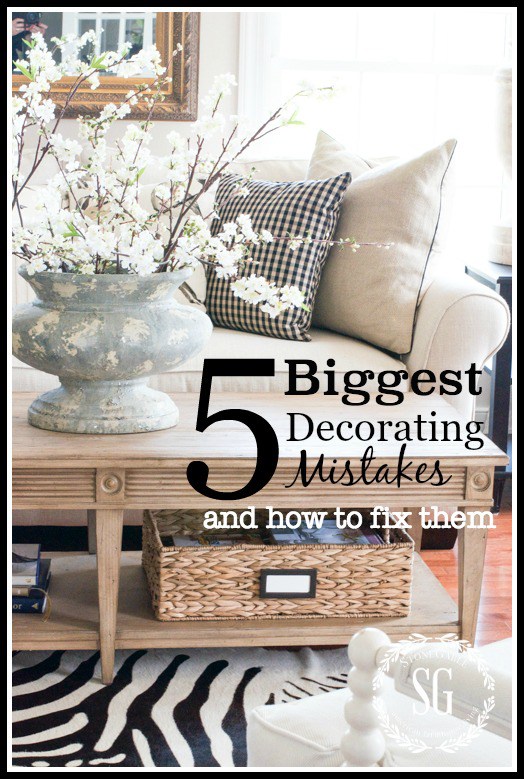 I wrote a post on my biggest biggest decorating fails, CLICK HERE.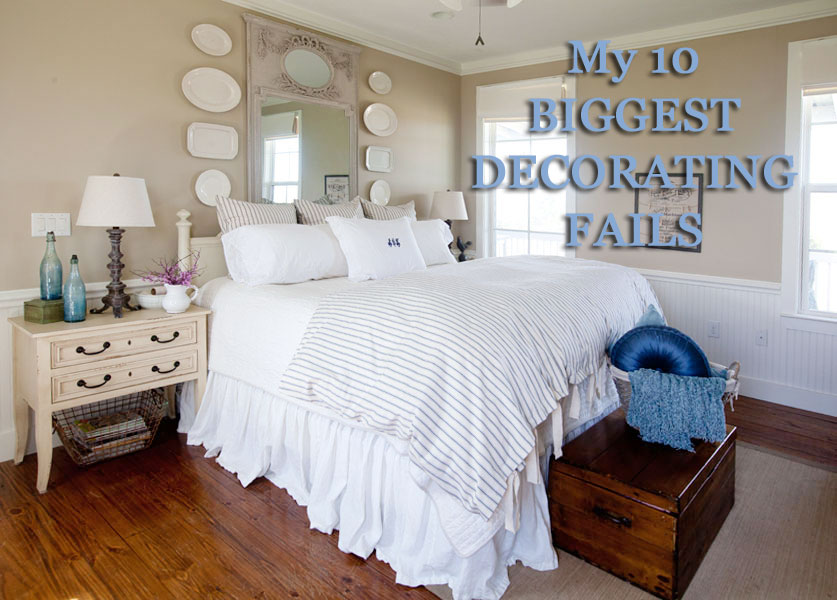 My take-aways
Mistakes are okay. If you are really afraid to make mistakes, you can really get stuck.
You learn from mistakes and most mistakes are totally fixable.
Move things around until it feels good to you.
You can learn almost anything with 2 pieces of information, You need to know when you have done 'it' wrong. and You need to know how to correct that mistake.
Want more? You can find all of the podcast episodes all in one place, CLICK HERE.
Remember to be entered into our podcast giveaway, you need to subscribe, rate and review our podcast in iTunes HERE. If you do, please email us at decoratingtipsandtricks@gmail.com to be entered to win a signed copy of my book, shown below. US residents of the 48 states only, one winner per week for the first three weeks of the podcast.