I know you are looking for inexpensive ways to add charm to your home, and that's what today is all about. These are all easy and inexpensive ways to update your home.
I am so excited to hear that many of you are enjoying the podcast! It's so much fun to record the episodes. Yvonne and Kelly are such dear friends and they are so fun and funny. If you prefer to not listen, that's totally fine. My plan is to write the blog posts as before. You should not need to listen to the podcast to get the key points. But if you want to hang out with us, laugh, and get into the subject a bit more, be sure to listen! You can subscribe in iTunes HERE. These are the same discussions we have when we are not recording, so we finally decided it was time to record share them with our friends. 
LISTEN BELOW
1- SHOP YOUR HOUSE
When you need something new in your room, check around your house for something new. Rotating things around from one room to another gives your home new life and it's free! If you are feeling like your home needs a refresh, maybe you don't need to buy anything. Maybe you just need to move things around so that things feel new. I do this all the time. Each room gets a refresh, and I didn't buy anything!
2- ADD POTTED HERBS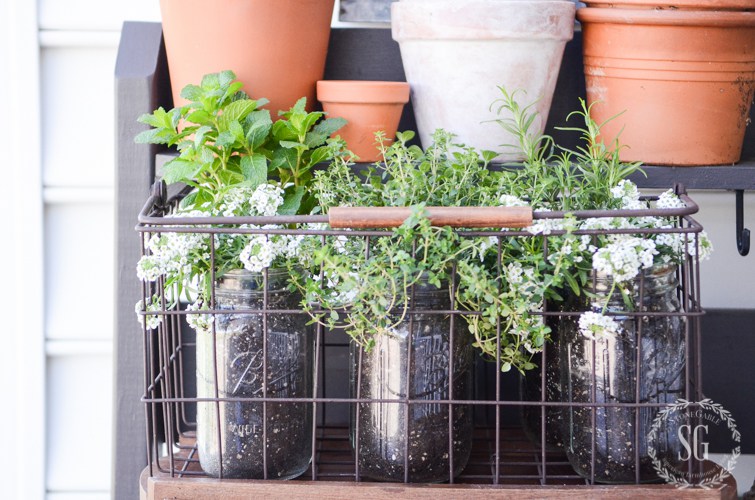 You are getting a scent, and something to cook with. Also it adds an organic look to the room. You don't even need a pretty pot, just cover the pot with fabric.
3- USE A CLOCHE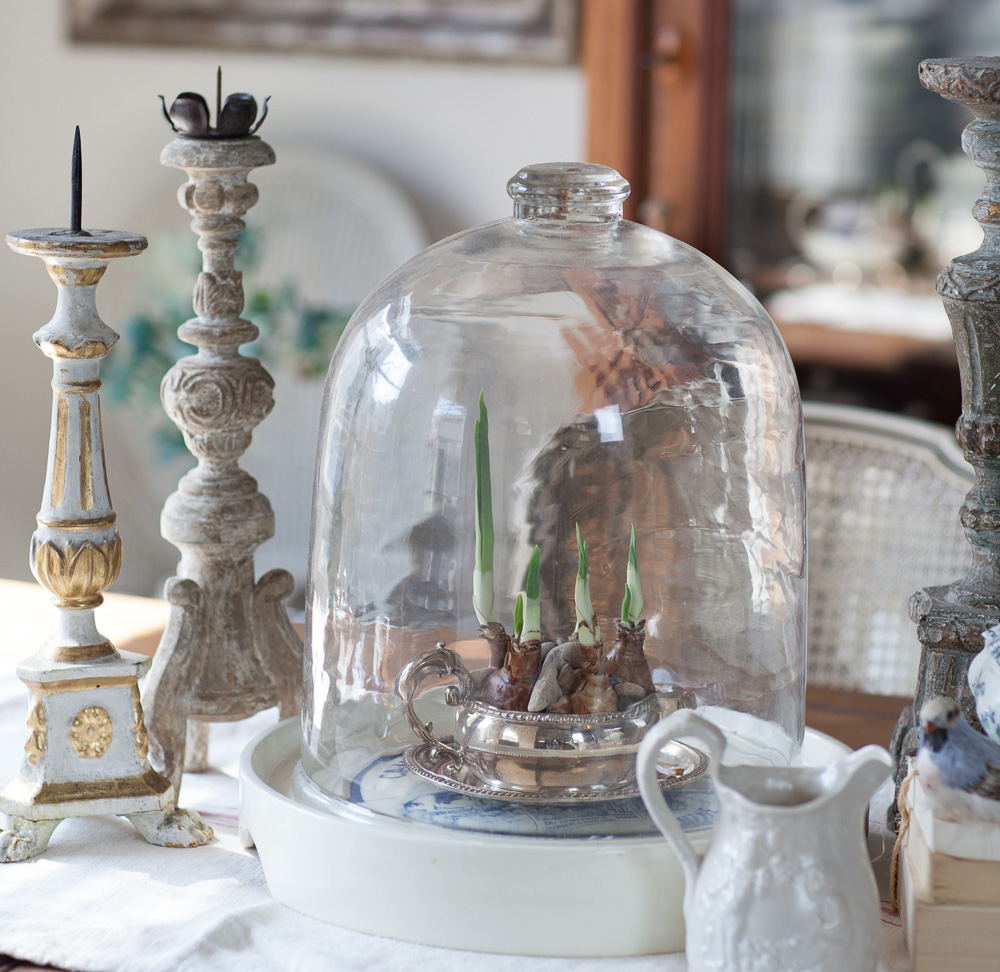 It helps keep everything alive. You don't need to water plants as often if you use a cloche. The cloche acts as a terrarium so the moisture stays inside. So the cloche creates a closed environment.
4- CUT FLOWERS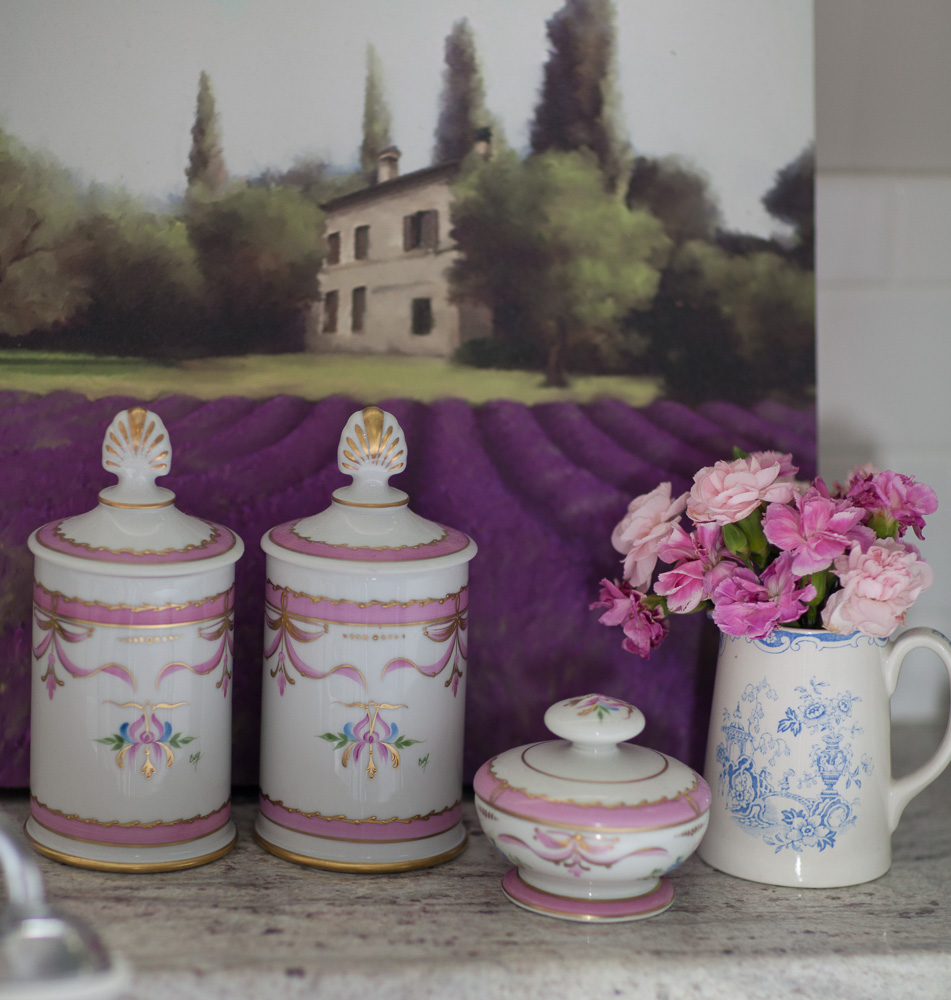 These pink carnations are from the grocery store. They are a nice thing to add to your home, but obviously they don't last very long. Some cut flowers last longer than others.
5- PINK LIGHT BULBS

Pink light bulbs don't actually turn the room pink. They just add a hint of pink to the room. That bit of color gives the room warmth. It's a very happy look, but not noticeably pink. Kelly swears by them.
6- USE A TRAY TO CORRAL A VIGNETTE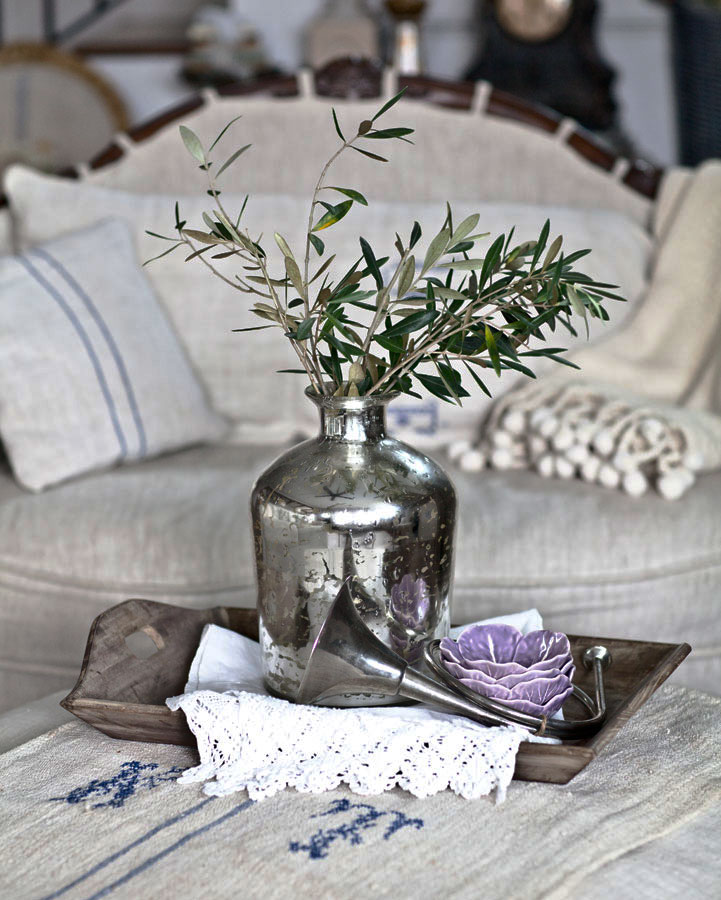 Small items can feel like they add clutter to a room, but if you group them together on a tray, it can really help give them a cohesive look. I love trays!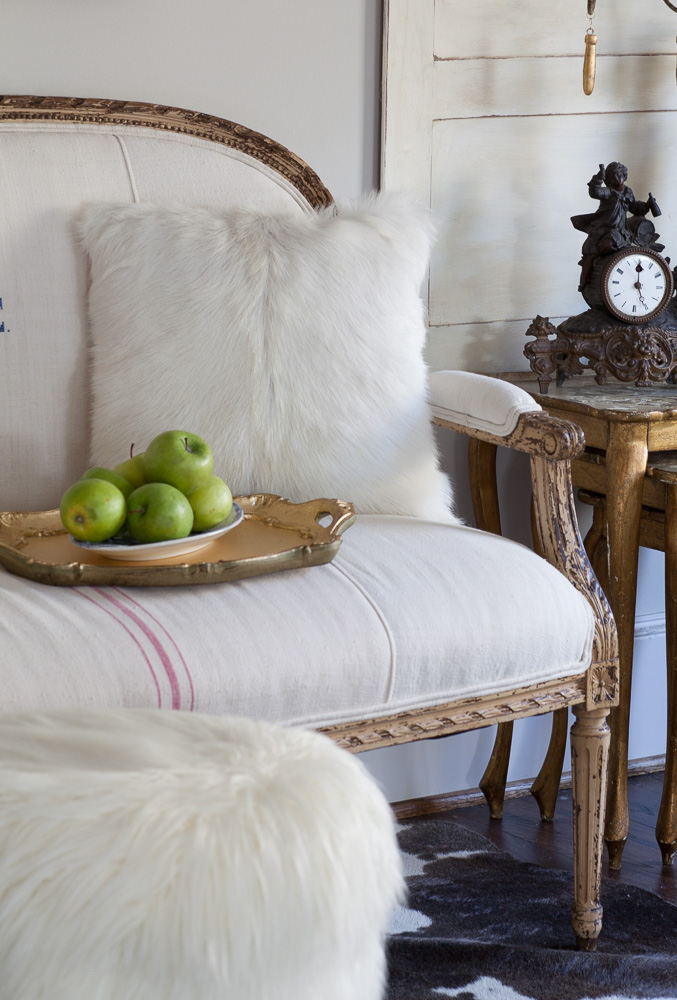 7- CHALK-BASED SPRAY PAINT
When I worked on the show Texas Flip N Move, we used this paint a LOT! It worked very well, and it was fast! For more information, just click on that spray can below. You'll get all kinds of good information about the brand, colors and more.

8- PILLOWS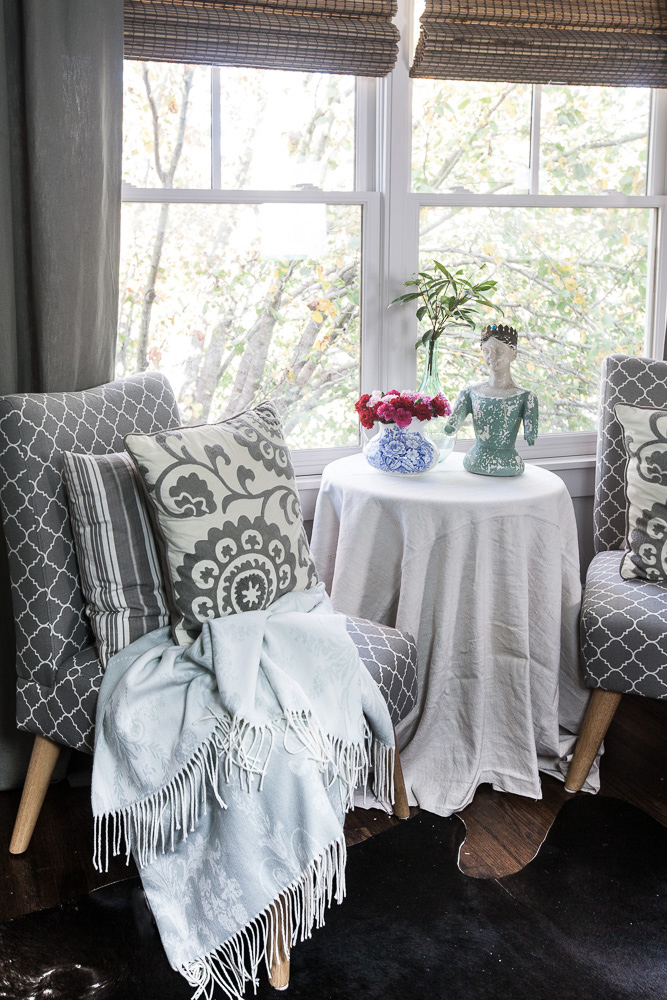 Pillows can be found cheaply and they are such a simple way to spruce up a room. Often I just move them from one room to another. Use neutrals like I did above, or use pillows to add splashes of color.
9- GET RID OF CLUTTER
Clutter can really make a room feel unhappy. It costs nothing except your time to remove excess things from a room. I always feel better after I unclutter a room.
Want more? You can find all of the podcast episodes all in one place, CLICK HERE.
Yup, you know the drill. Leave a comment to enter.