My father-in-law used to regale us with stories of his days as a young pastor. The plate would be passed around the church for an offering and the money collected would be counted. If they needed more funds, the plate would go around again, until they collected enough to cover their expenses for the week.
So… I'm passing the plate around again, not for money, but for votes. I still need votes on my design to be in the top 10. The top ten designs will be made into rugs. All you do is click on the link and hit the heart to vote. Please help me out! CLICK HERE.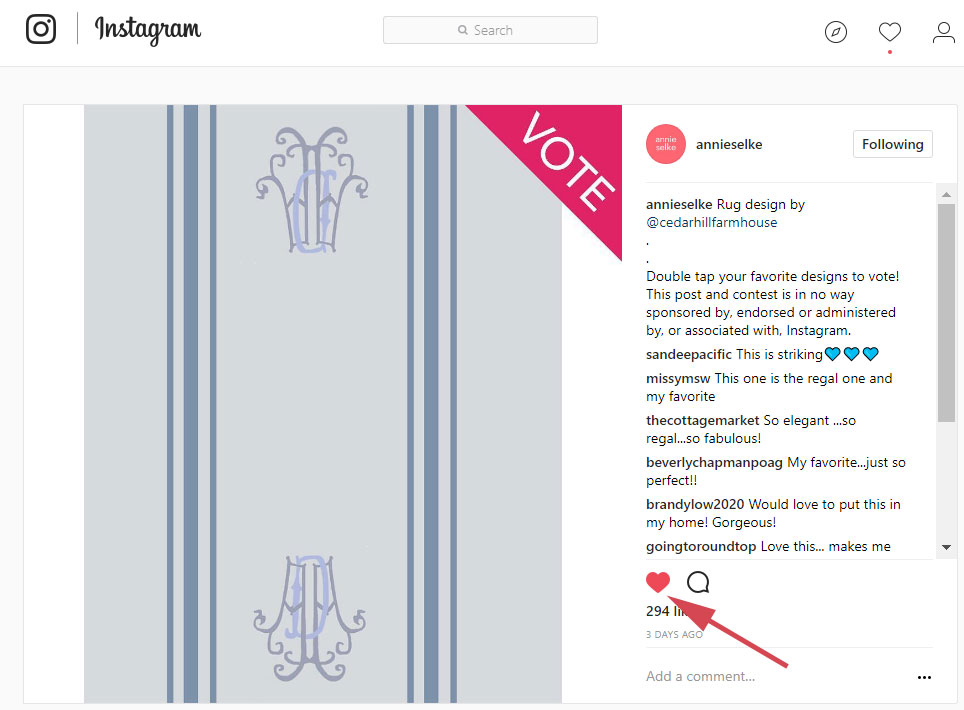 Welcome to The Scoop!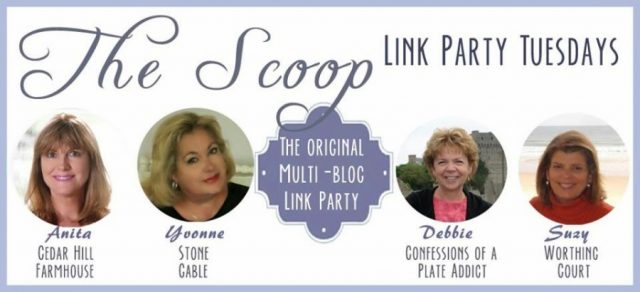 CLICK HERE FOR ALL THE DETAILS.
Your hosts have been busy!  Check out what we've been up to.
FIVE WAYS TO BRING PROVENCE INTO YOUR HOME || FARMHOUSE CANDLESTICKS FROM THE TOY AISLE || POTTERY BARN INSPIRED NO-SEW BOUGAINVILLEA PILLOW
REPLACING AGING LANDSCAPING AROUND YOUR HOME  ||  HOW TO BLEACH A DROP CLOTH  ||  10 MINUTE BEACHY DECORATING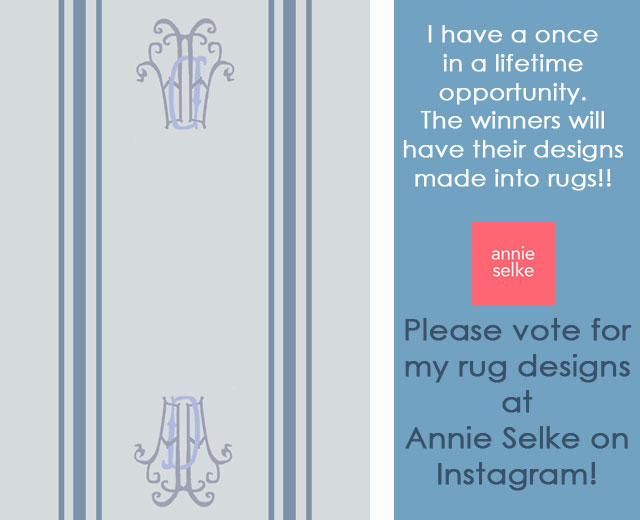 PLEASE VOTE FOR MY DESIGNS BY LIKING THESE PHOTOS (THE HEART BUTTON)
A few features from last week's party you'll want to make sure that you check out!
A huge thank you to everyone who linked up and visited last week.  Now on to this week's party!