It's Monday so that means we have a new podcast episode today. We're answering listener questions and today we have a doozy. "What do you put above your kitchen cabinets. Listen in to find out what we said. LISTEN BELOW
EPISODE 61 LISTENER QUESTIONS

Today let's talk about what you can do to make your walls very interesting. I love using wall art that isn't a painting. These pieces have an architectural feel and keep the room feeling light and airy. You can see where I got this one HERE.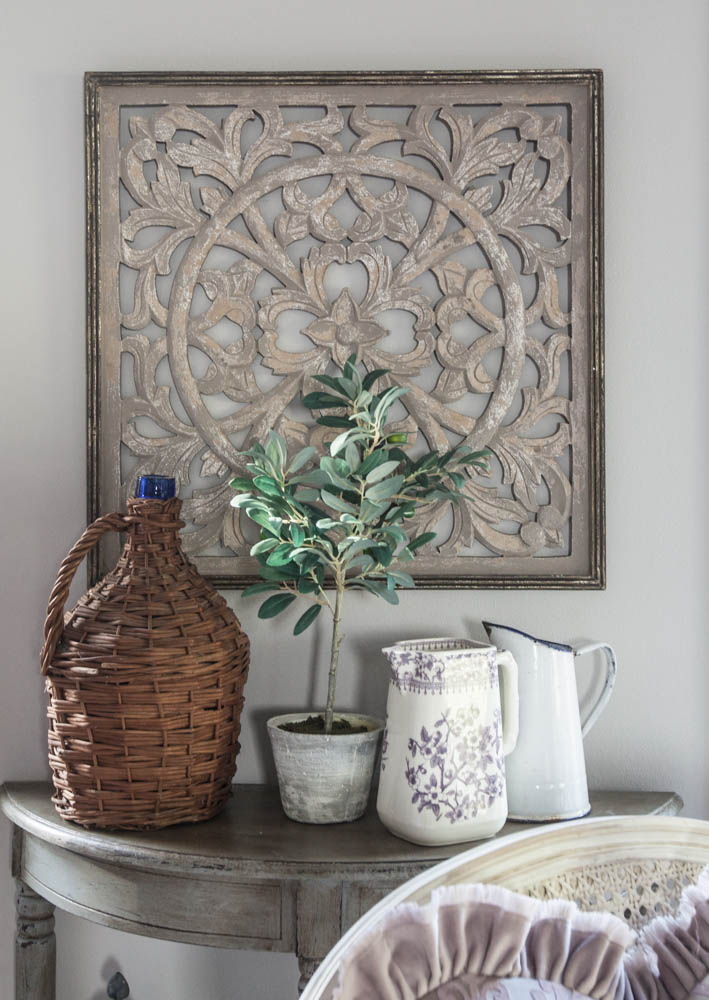 I also adore using portraits. This one on my wall is one of my favorites! It's an oil painting and they can be expensive. I bought this one wholesale from a showroom that only handles oil paintings.
I am also showing a door on the wall and a candle sconce mounted to it. Very unique! The door is an antique. The wall sconce can be found HERE.
The plaque over the bed can be found HERE.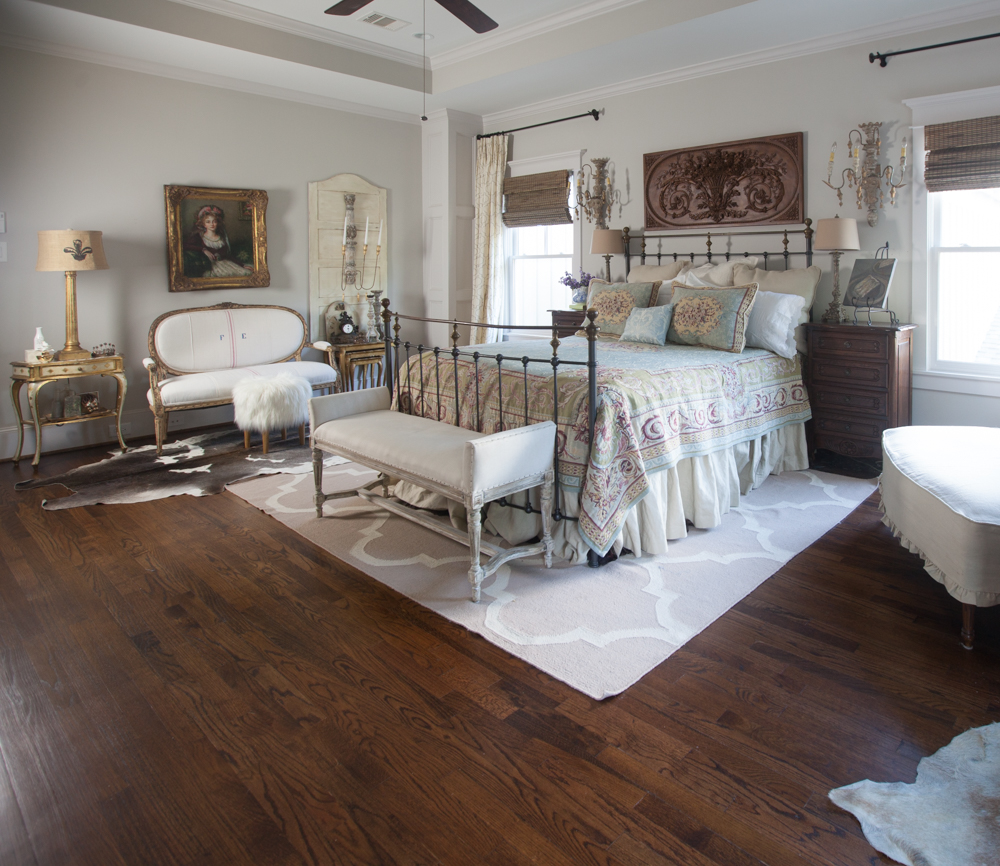 You can also use a mirror to adorn your walls. There are so many pretty and interesting mirrors, why not go with something unusual? This mirror is an antique from the thrift store.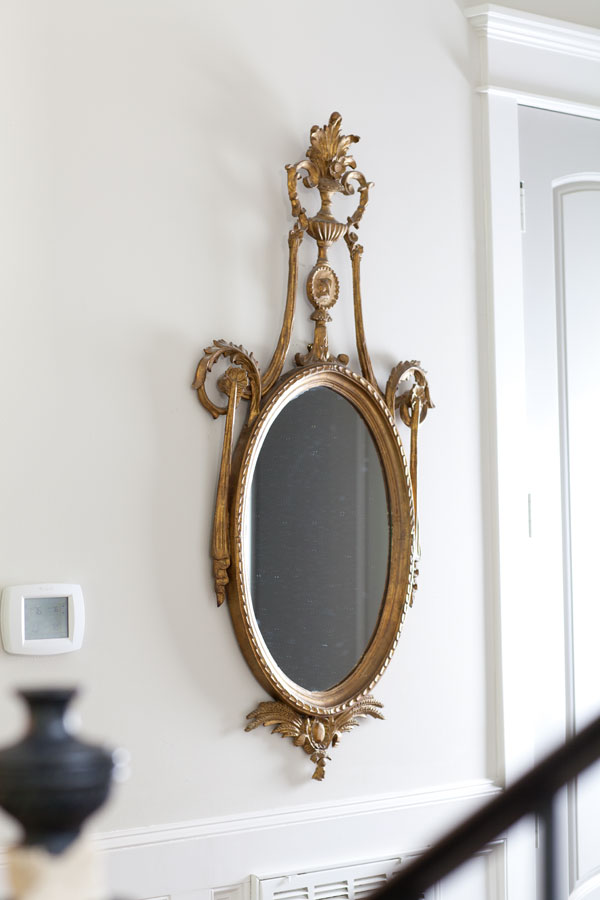 This is an old gesso frame and a portrait from the 1700's. Note that some of the frame has been damaged, but it's still gorgeous to me.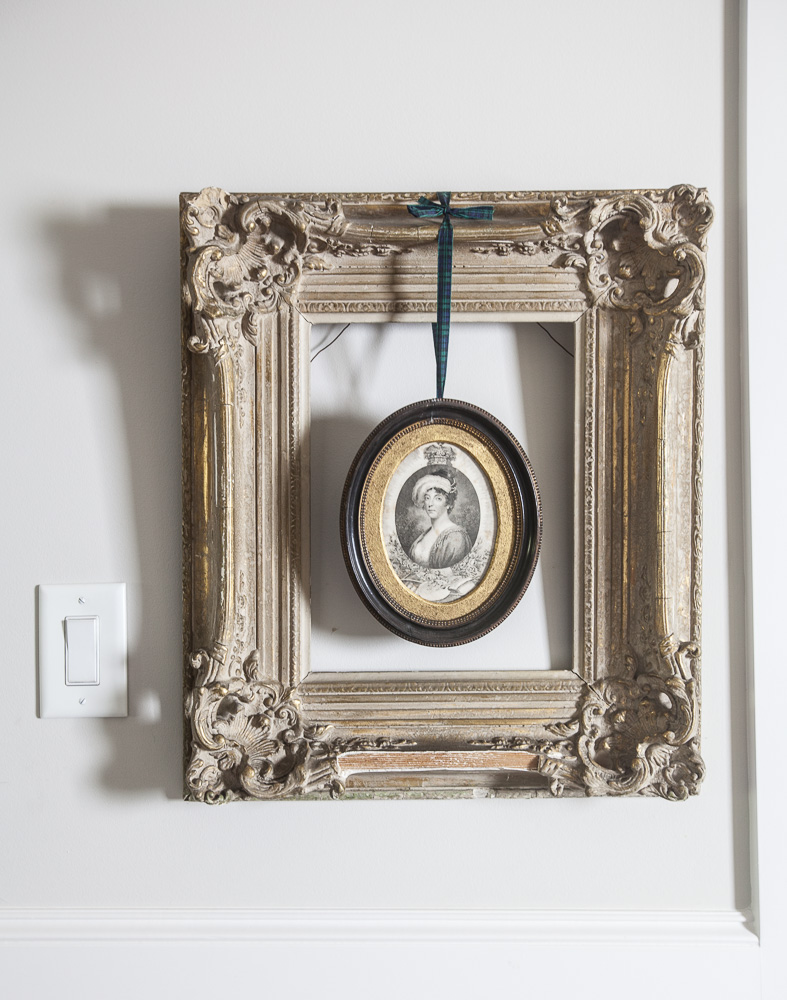 Looking for more ideas to make your walls super interesting? Be sure you check out the podcast
EPISODE 59 – 9 IDEAS TO TAKE YOUR WALLS FROM BLAH TO BEAUTIFUL (original air date June 13, 2017)
I also adore using landscape paintings in oil.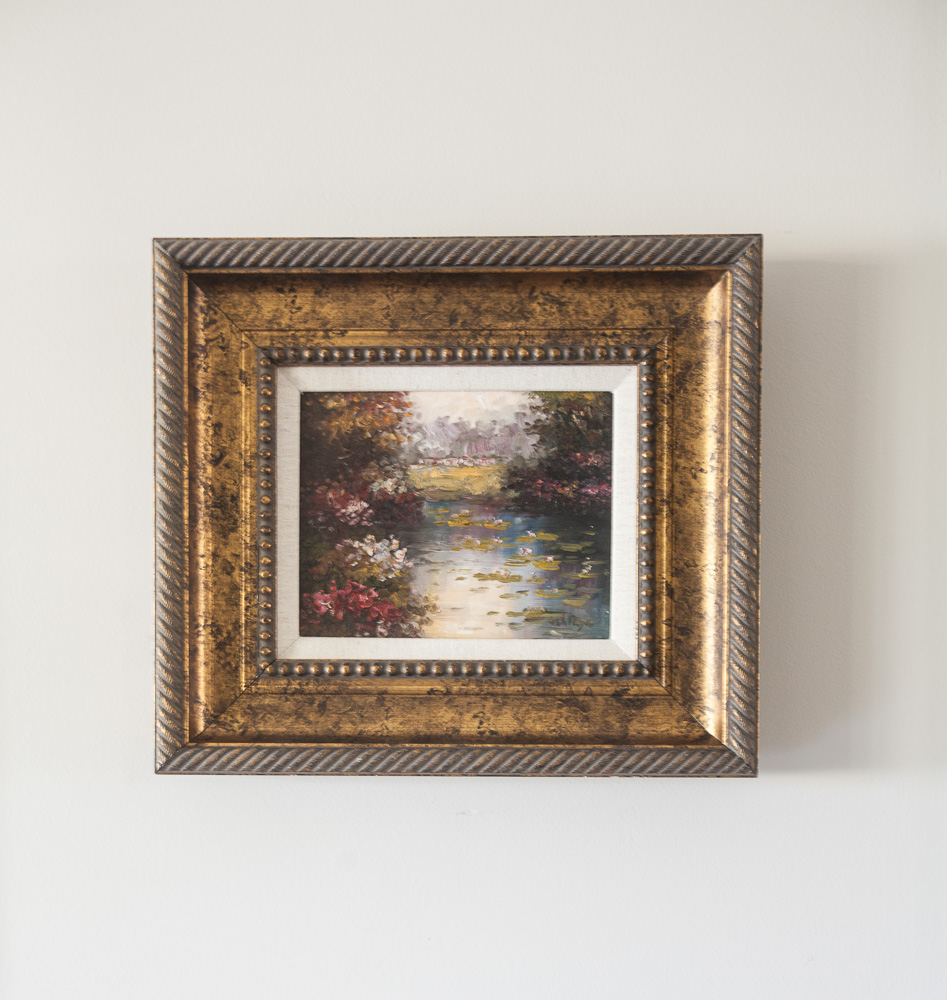 Plates are a very charming way to add interest to a wall. use my plate handing trick HERE.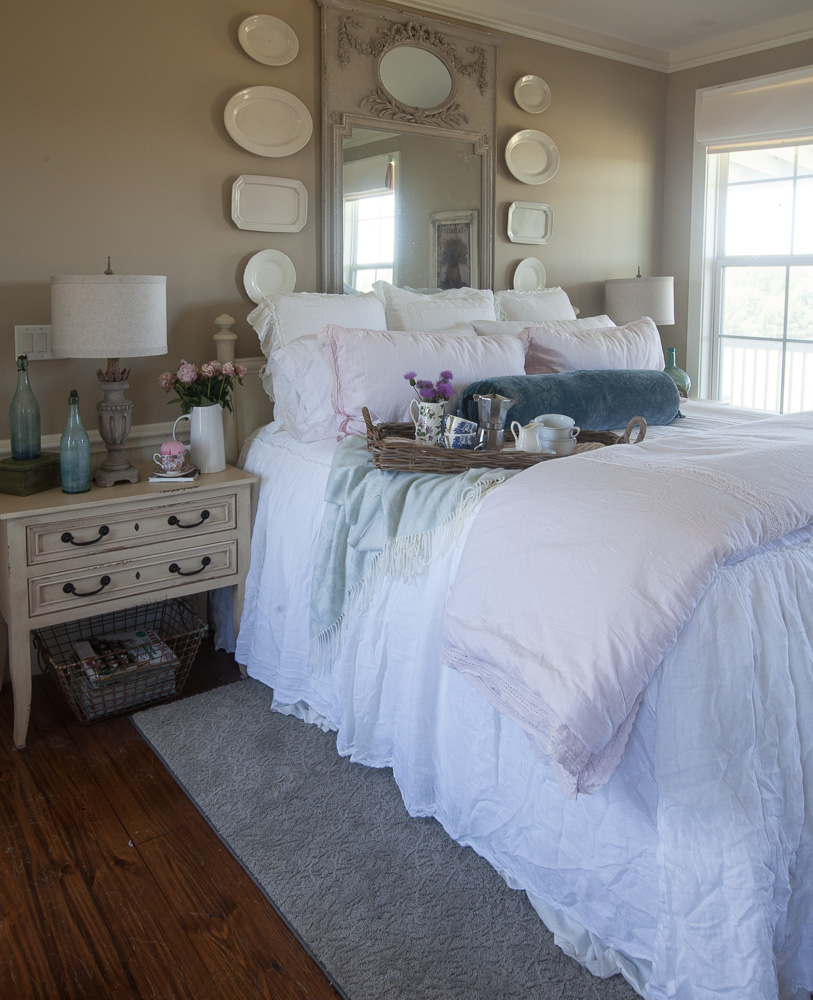 I've talked about this piece before. It's from an old European church. I think it's magnificent. The sad news is that the church was probably torn down, but I'm glad that I was able to save a piece of it.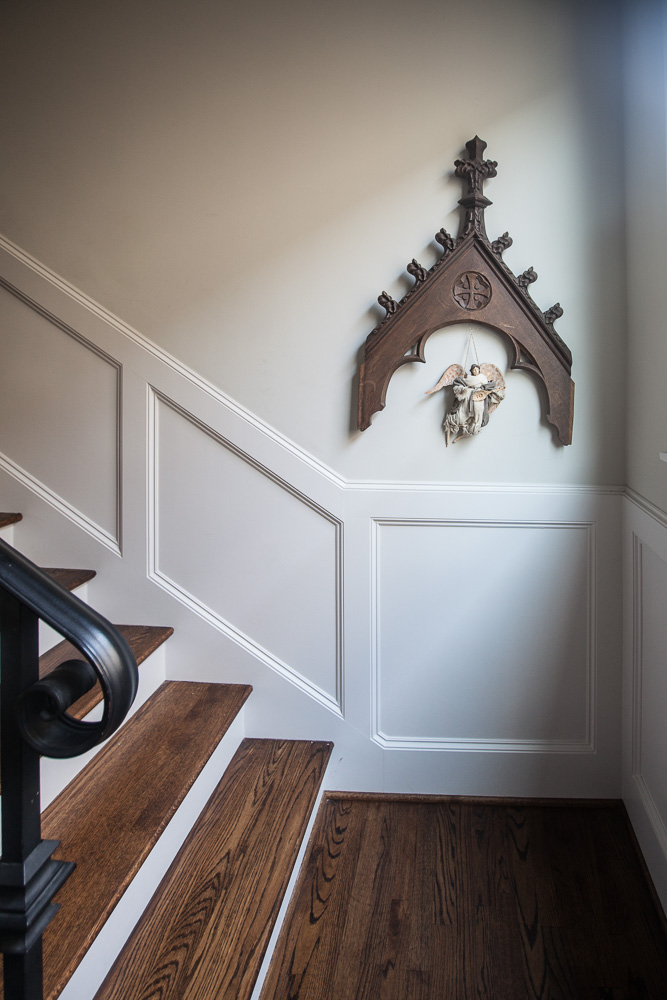 To the right, you see a print of a very old map of Paris. Maps make for great wall art. This one is about 30 inches by 40 inches.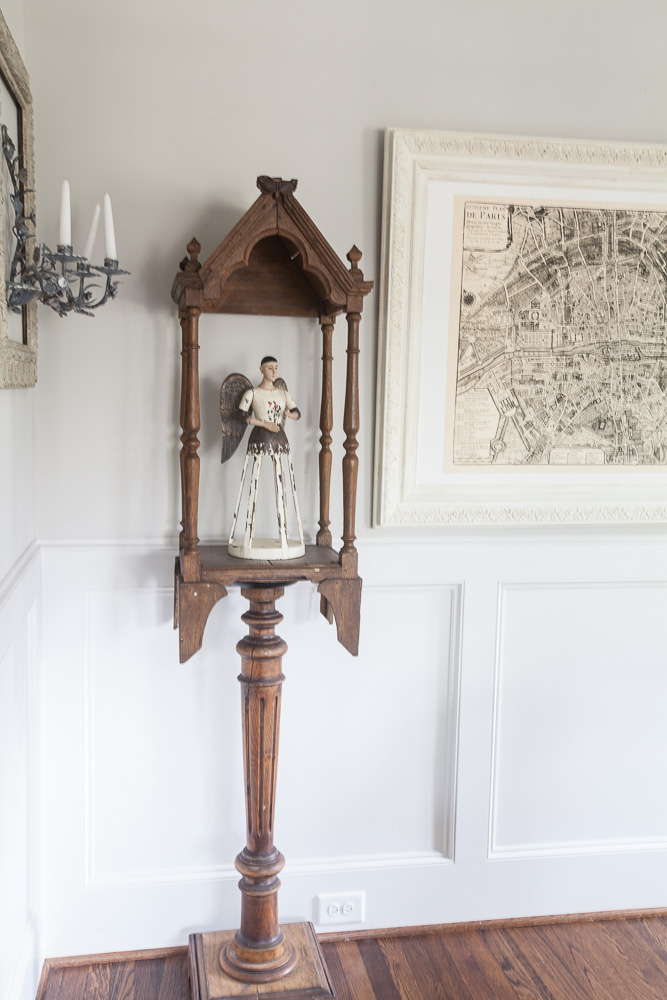 You can add a plate rack to your wall. I had my carpenter make mine, but if you are handy, you could do it yourself.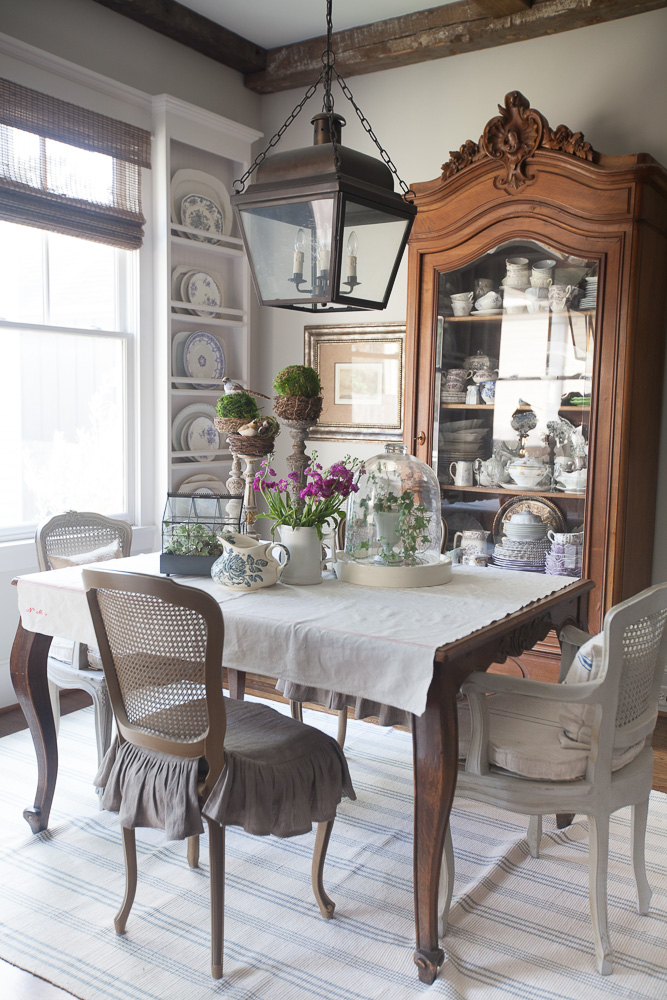 You can add a wire shelf to your wall. Of course I added dishes to mine!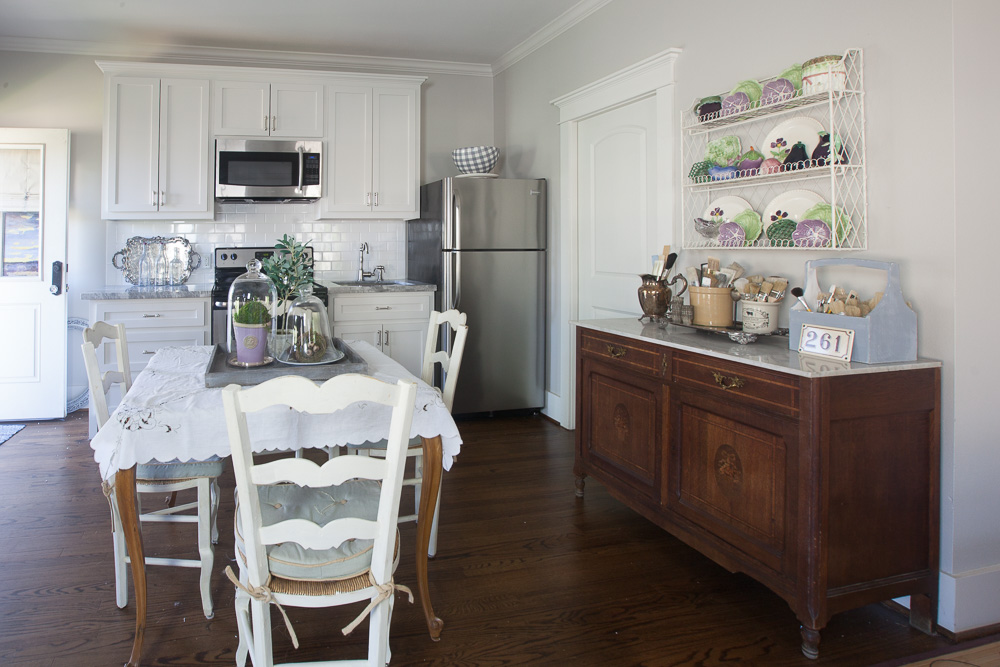 How about a room divider? Mine is leaning against the wall, and is not hung on the wall. This is something that blend with the room in a good way. Also note the curvy mirror.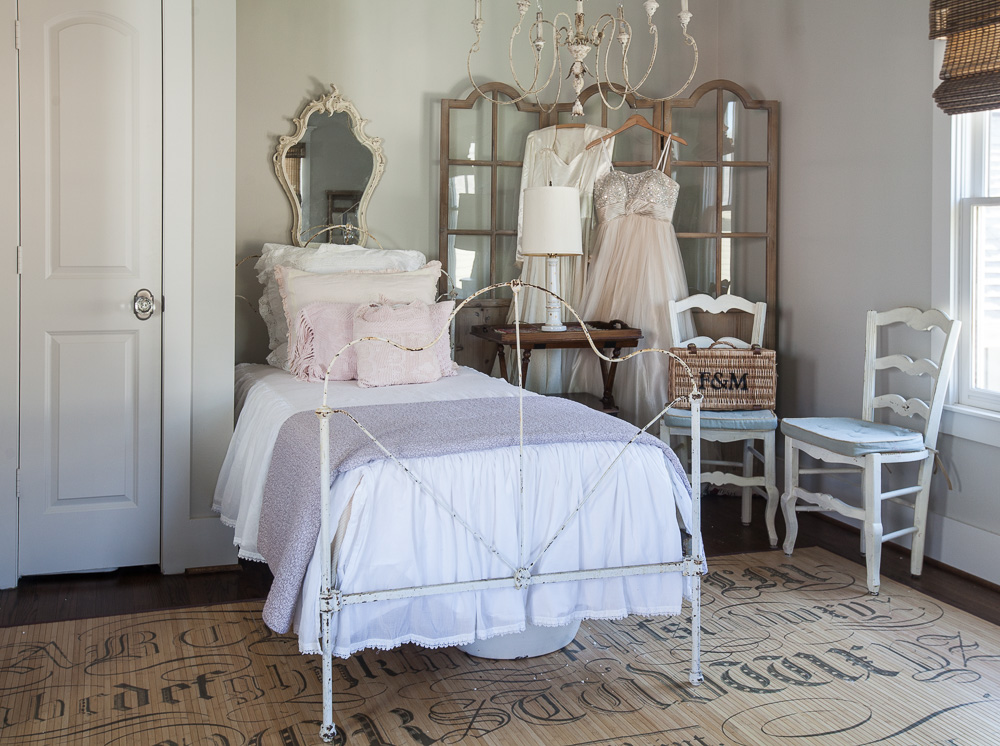 This religious plaque is actually a reproduction.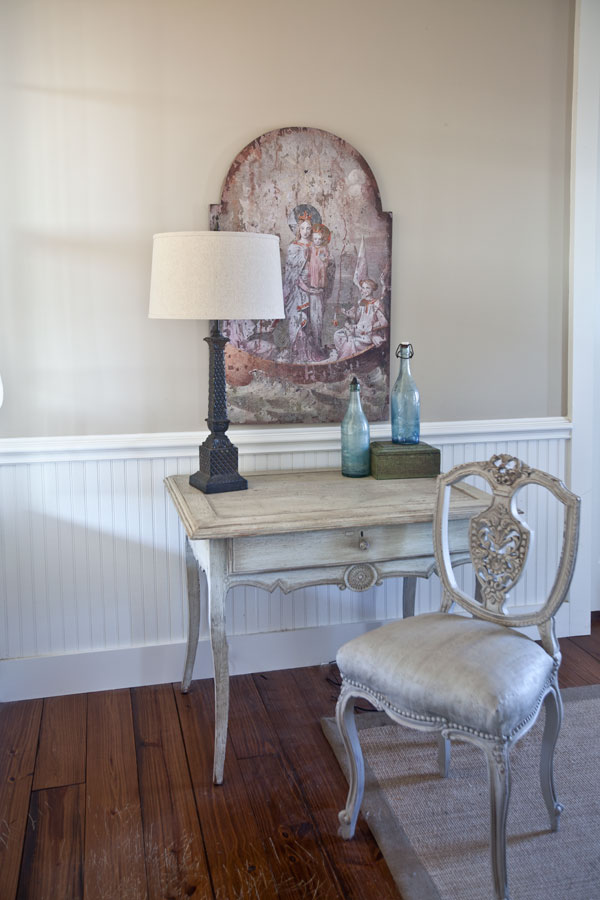 And I've got a wall plaque below. You can find the source, HERE.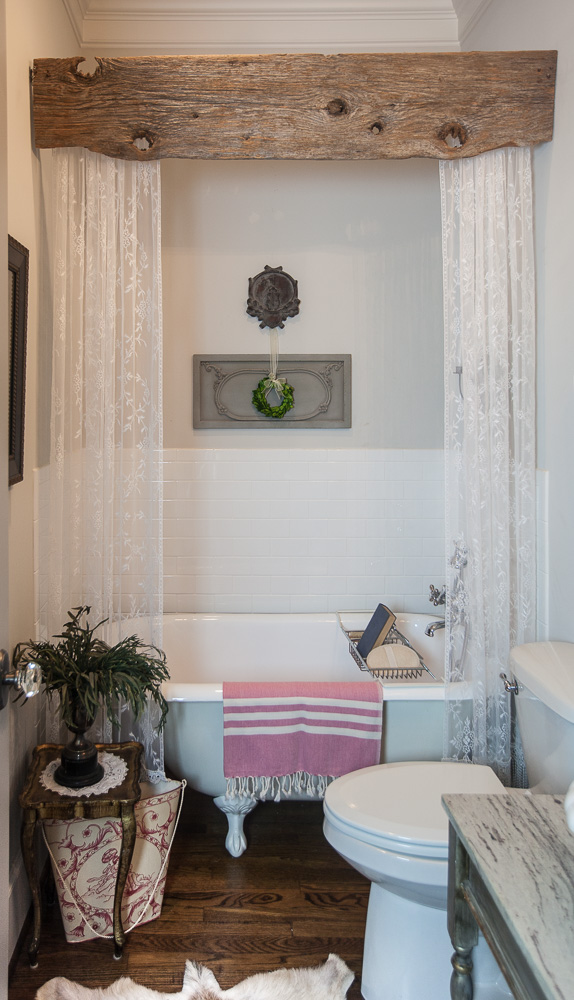 Are you sensing a theme? I like certain types of things on my walls. Here we have yet another portrait. This original oil painting was also purchased wholesale.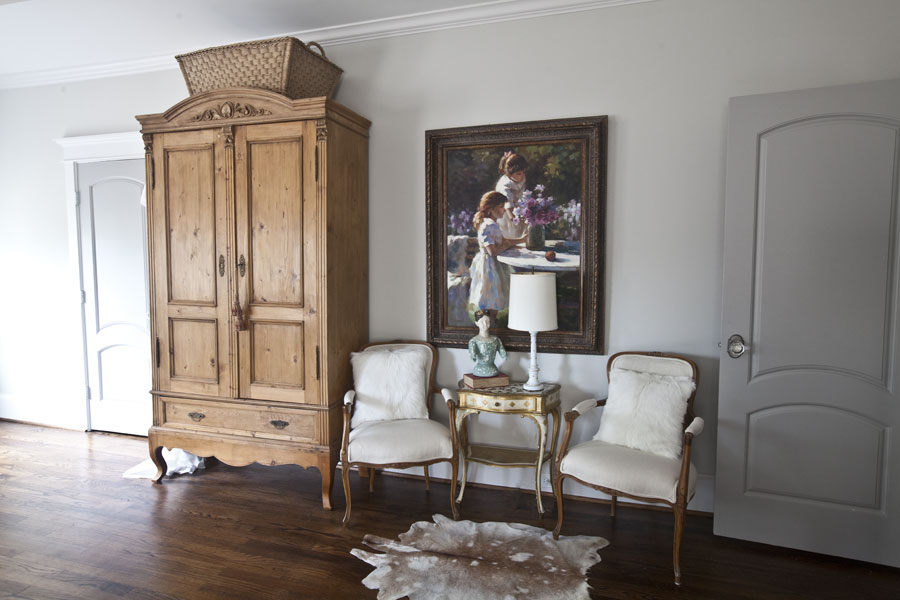 You can also use tin ceiling tile. These are antique that I found on eBay, but you can also use new, CLICK HERE.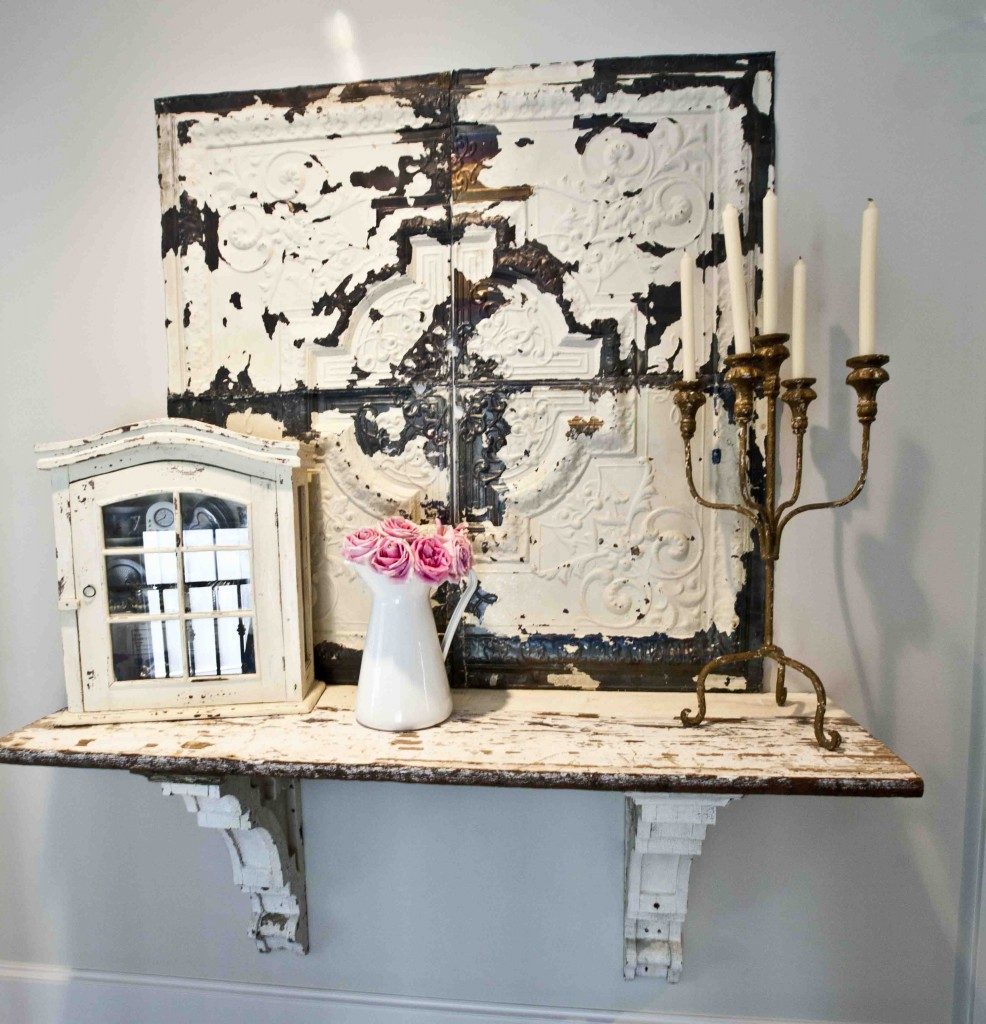 A wood shelf filled with dishes works too!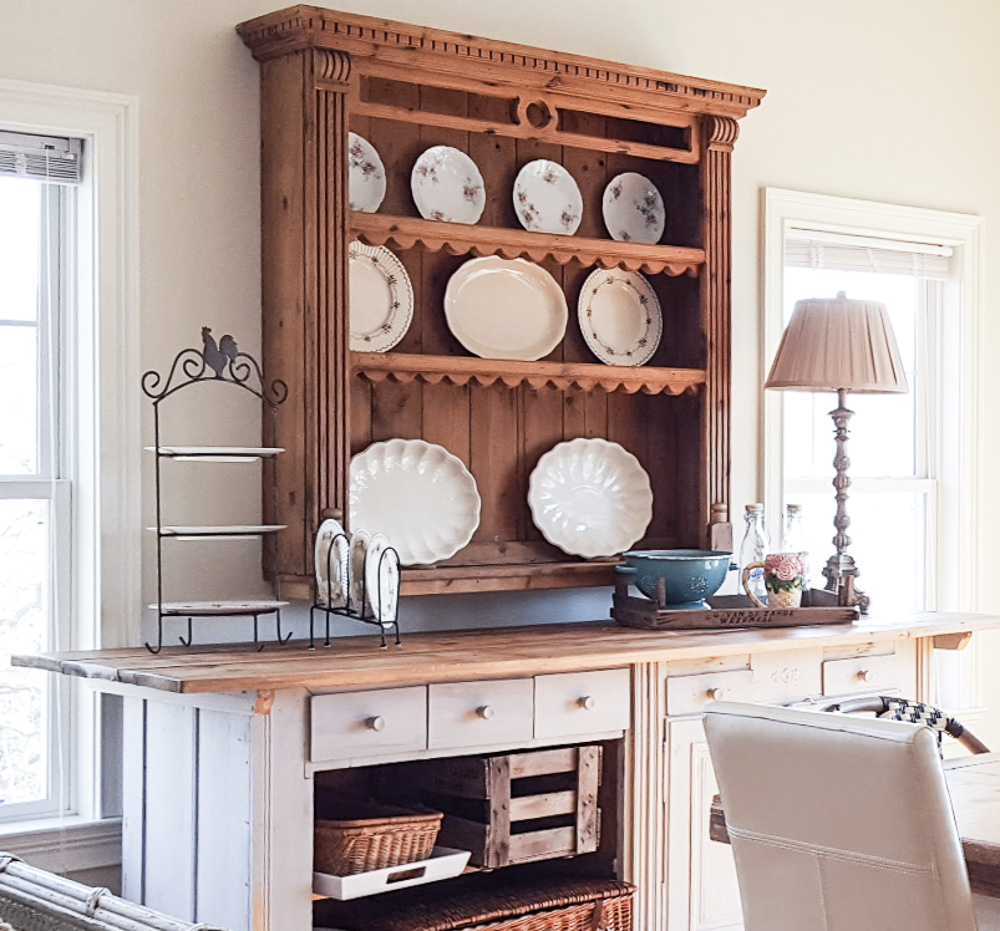 Botanical prints are another favorite of mine, very classic.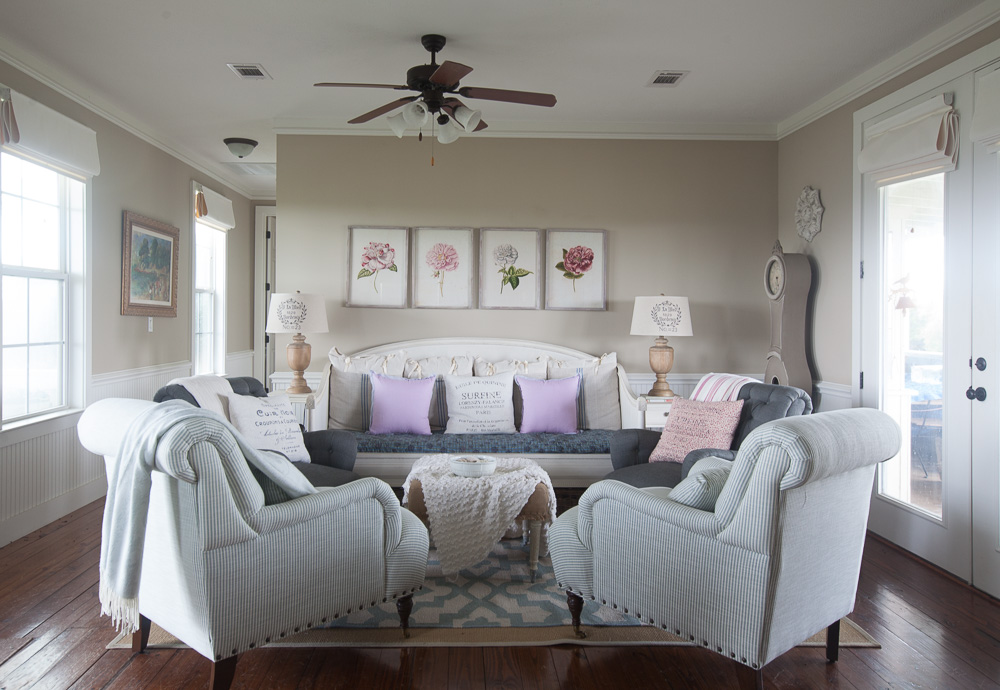 How about using an old door?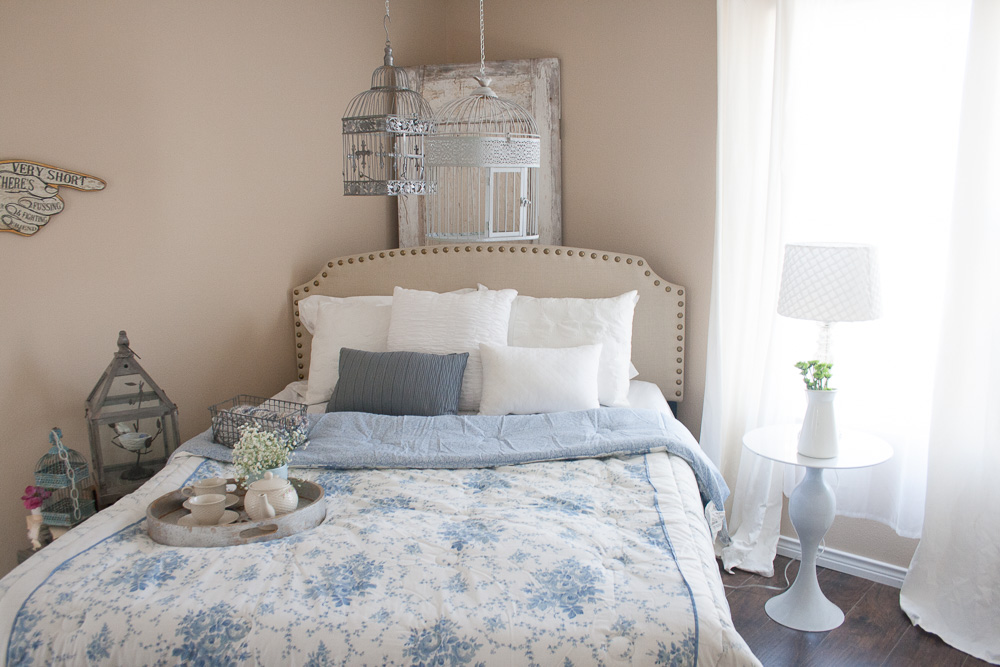 Or a rug hung on the wall? CLICK HERE.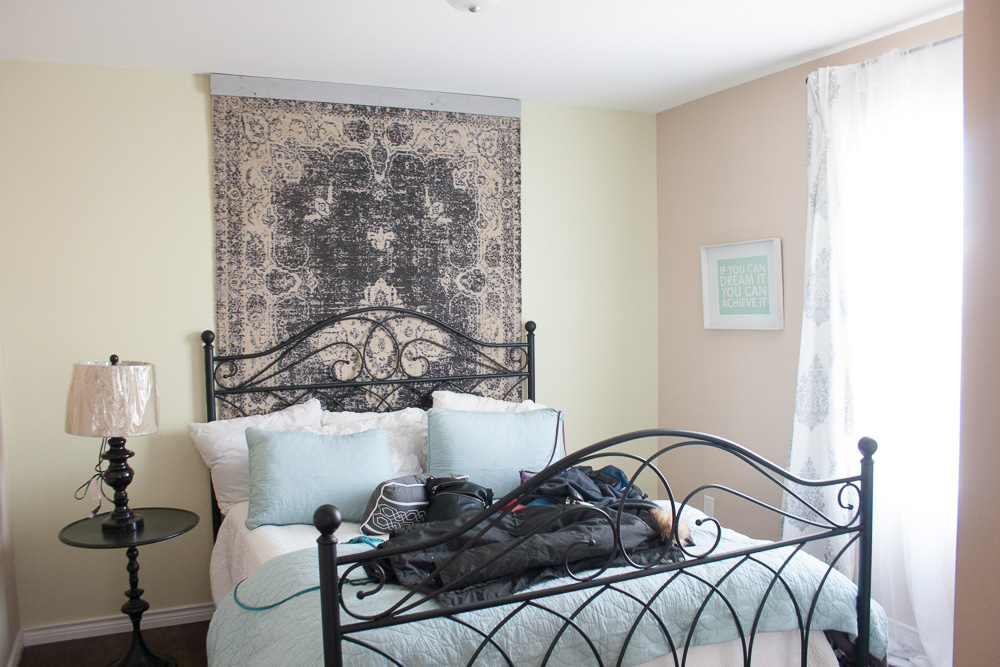 Or a screen door made into a chalk board? You can find my instructions HERE.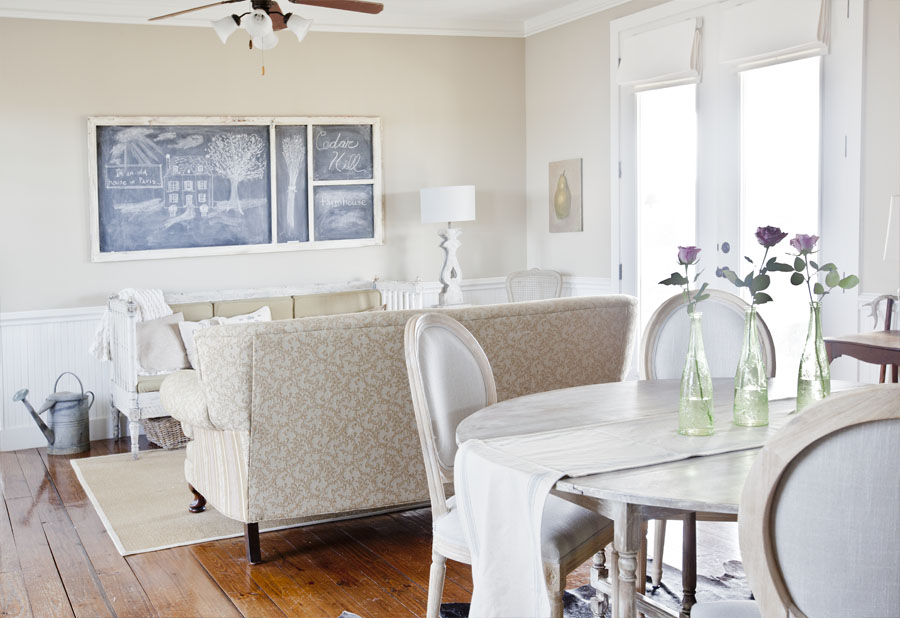 How about using old clothes as artwork? See more HERE.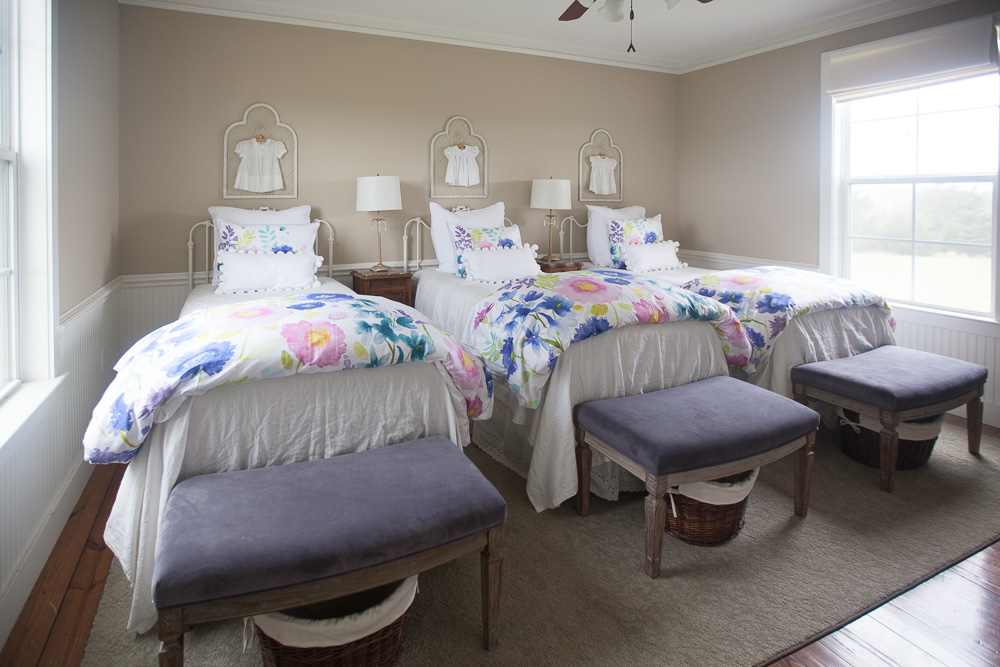 This mirror is also a candle sconce, so it's a two-fer.
Here I used candle sconces and a mirror above a bed.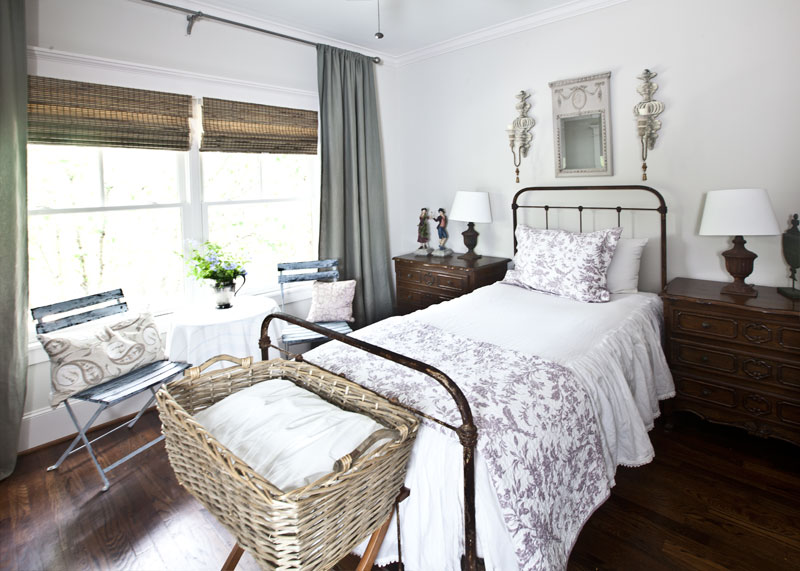 The other option is a canvas with a print. It's not an original oil painting so it is much more affordable. This one is very large.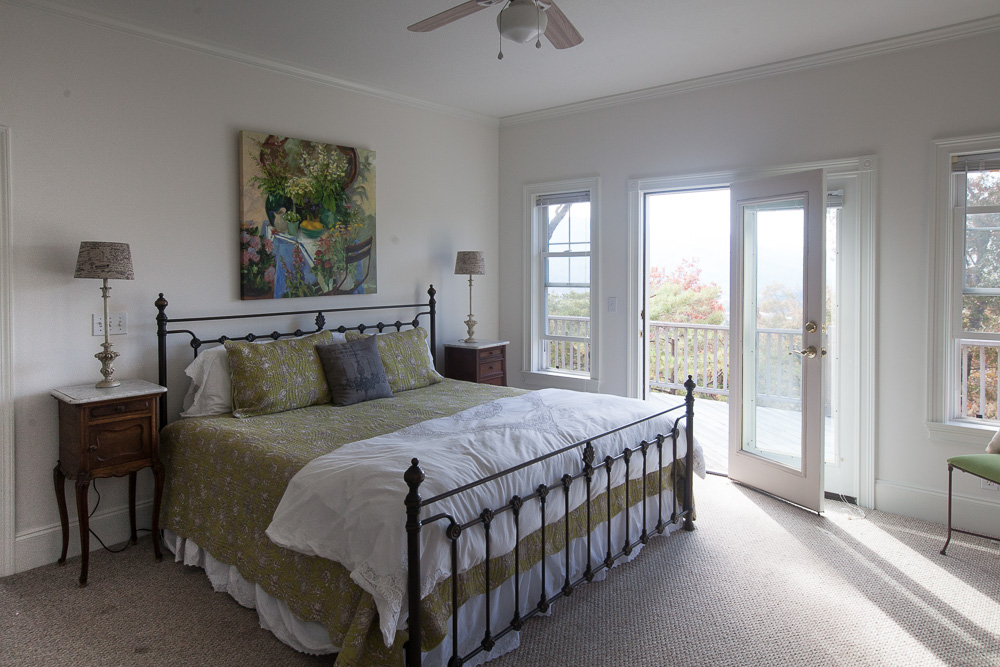 Below you see the same plaque I showed up above, but it is flanked by antique bread boards.
I hope that gave you some ideas for your home. If you have any ideas you would like to share, please drop them in the comments below.