Today I've got 10 side tables to show you. Most of these were very inexpensive!
First let's start with this column side table. This is one of my favorites and it's so unique. Find this one for less than $200. CLICK HERE.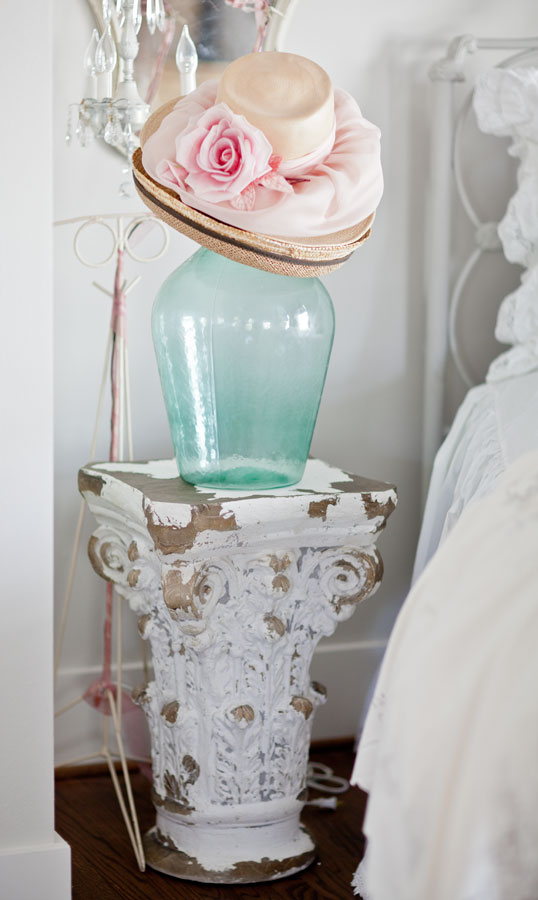 You can catch our podcast episode today on end tables below.


Here's another idea. How about putting a tray on top of a basket for a fun end table? Just be careful that the basket won't collapse under the weight of the tray and things on the tray.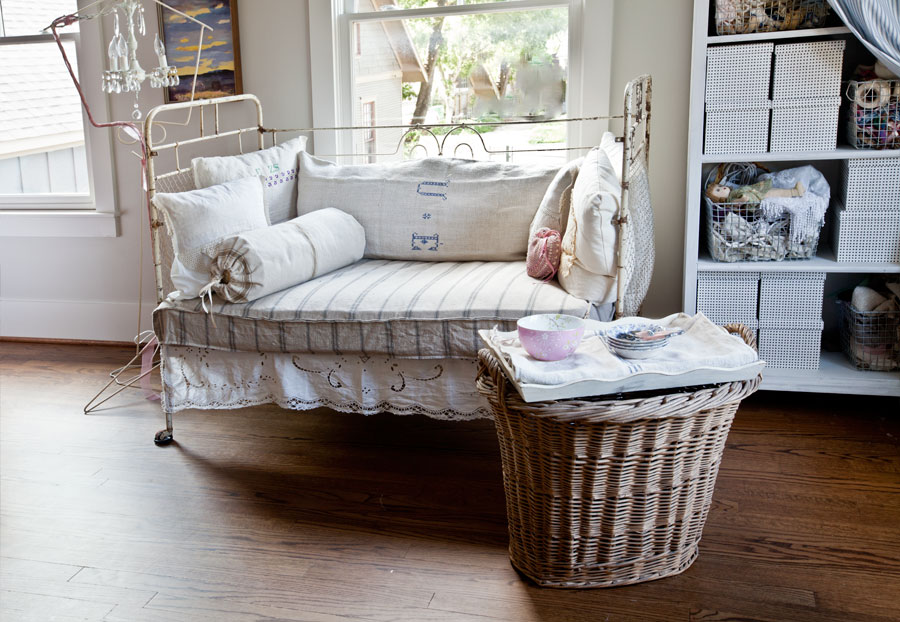 Next I have used a vintage telephone table. Note how short it is. Check the heights when buying tables to be sure it is the height you want.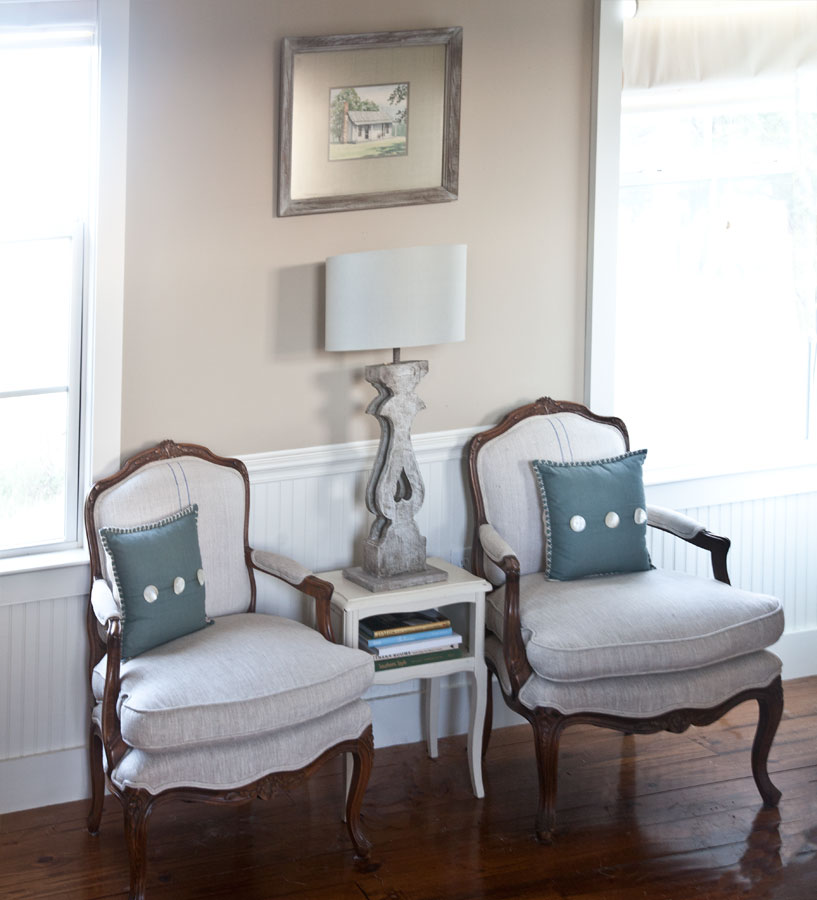 The Florentine stacking tables are some of my favorites. Just look how pretty they are!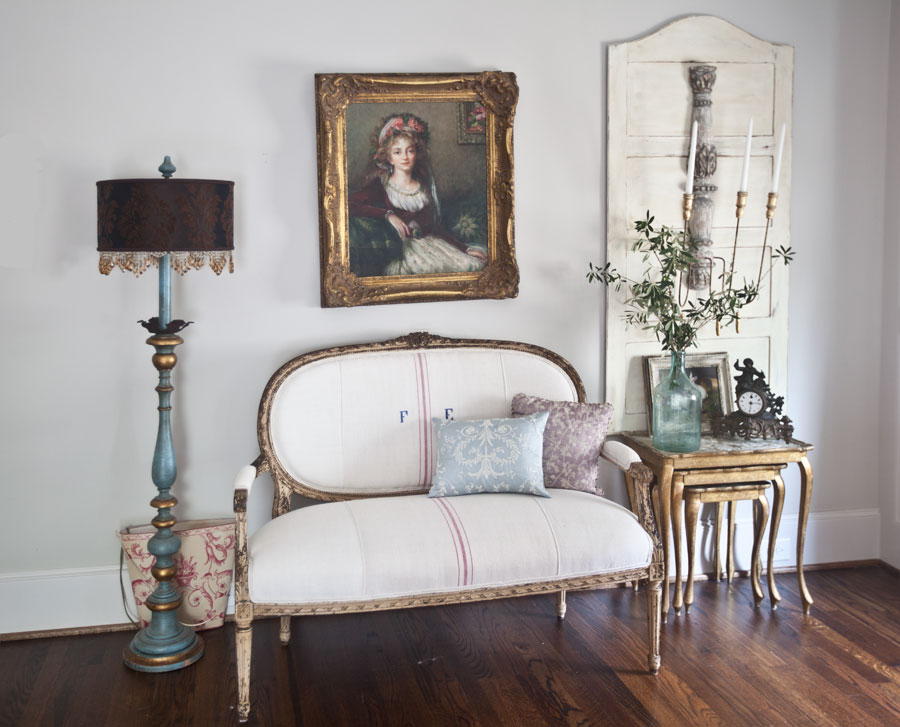 The tray below is my favorite. I found it HERE. It was for a sponsored post, but this post is not sponsored. Sadly they sold out, but may have something similar.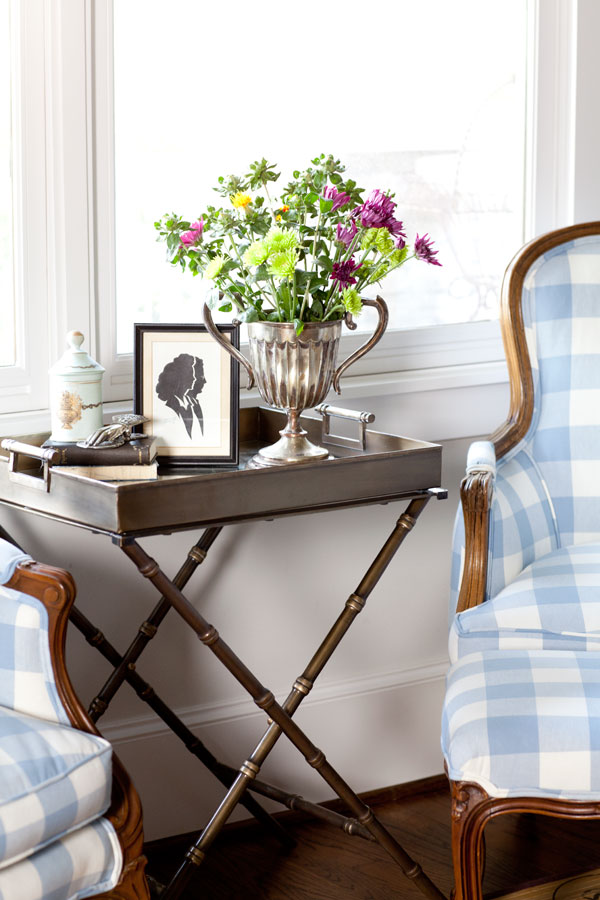 Below is another gilded Florentine table. These are vintage and made in Italy. I find them often at vintage stores, but they can be pricey, due to their current popularity.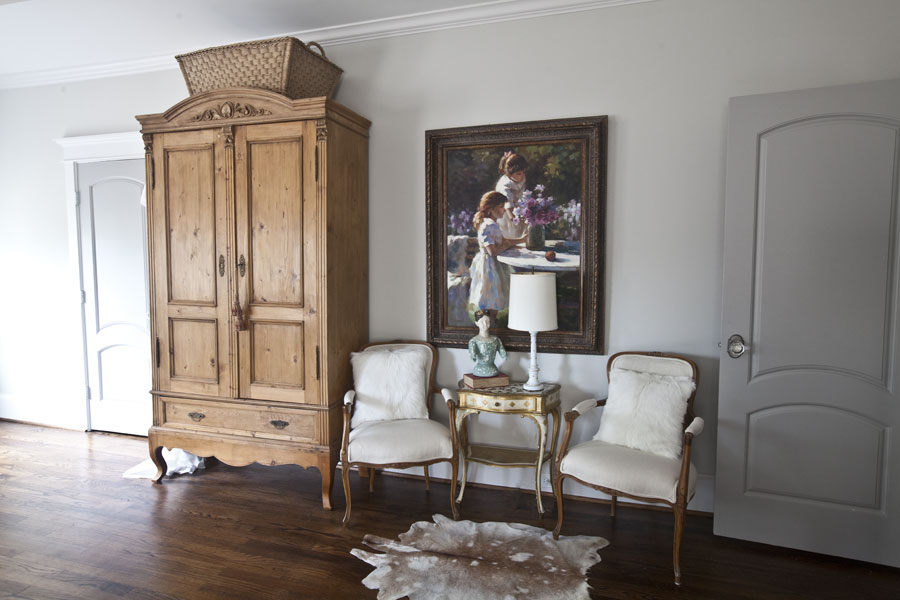 Below is an antique table. I think I sold this one. I no longer have it.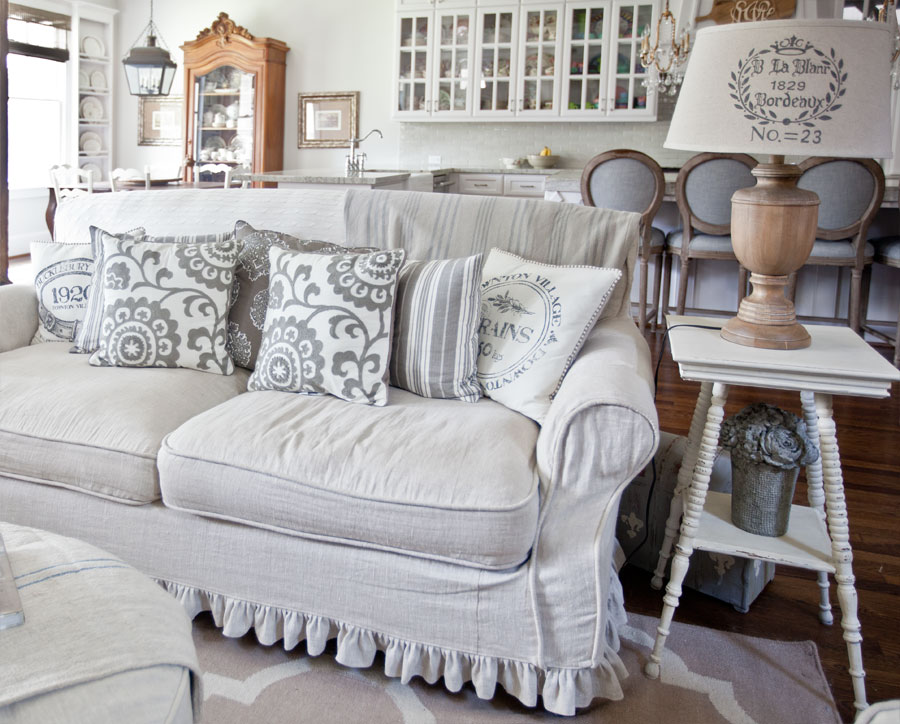 Below is another fun table. It's actually the top to a grandfather clock with the clock works removed. I'm glad they didn't toss it on the trash heap when the clock stopped working.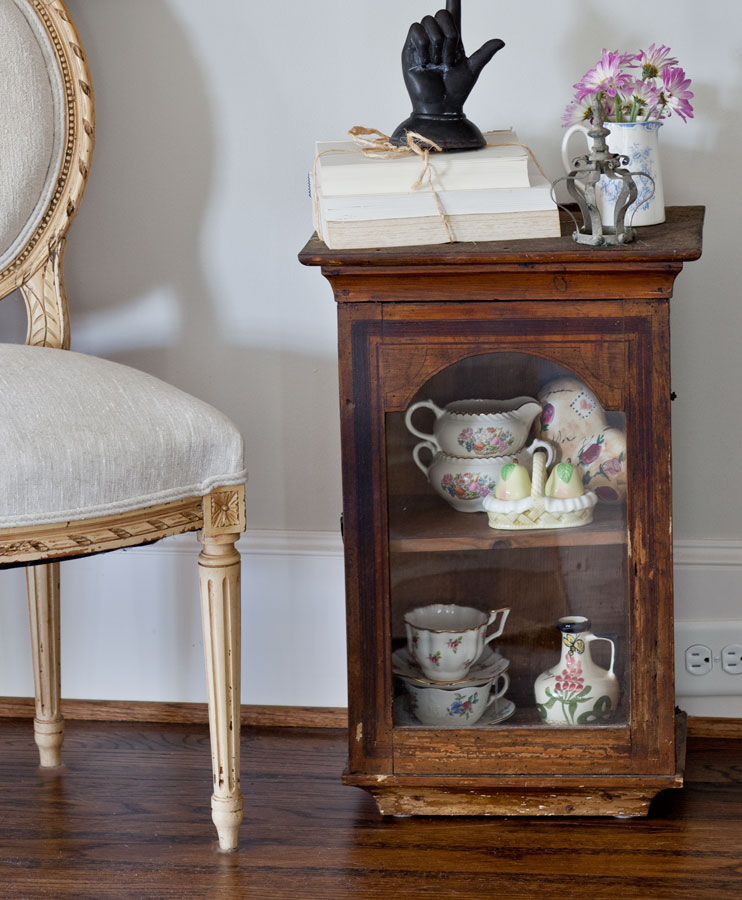 Note the table below is on the tall side, but I like a tall side or end table.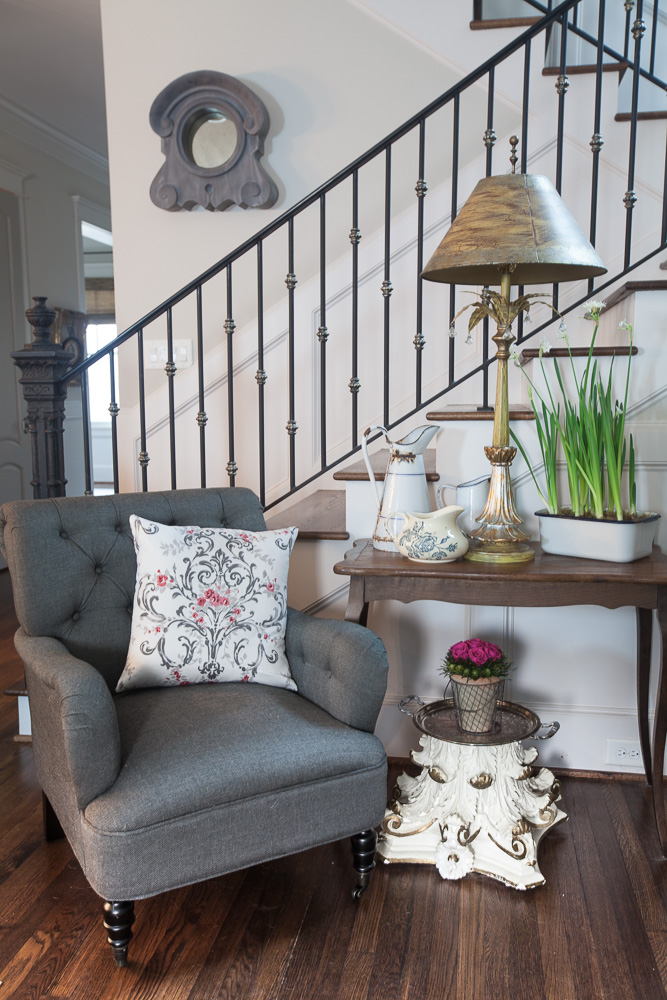 Next is a little French table. I'm not sure if it was a telephone table or a night stand. Either way I really love it!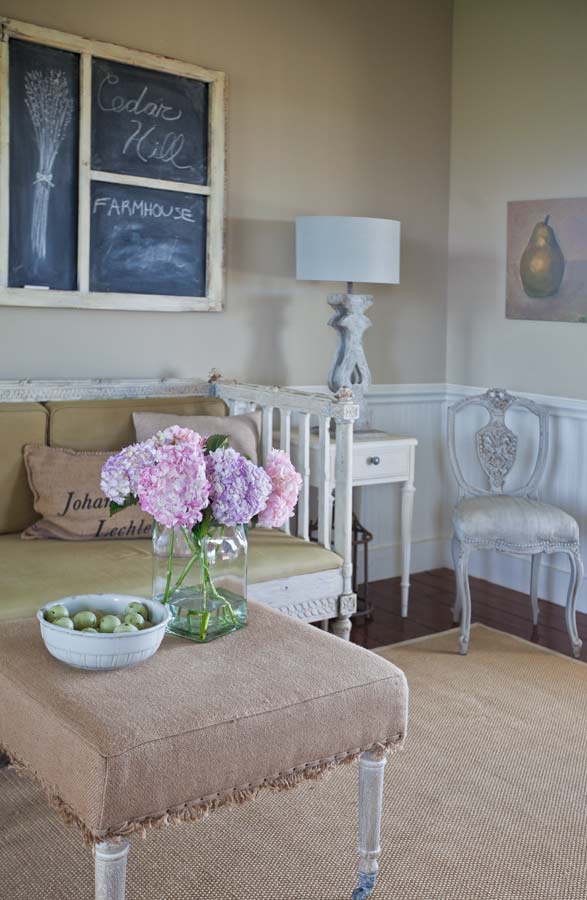 I've included some end tables I found for you below. Be sure to check out local consignment stores and antique malls too.
affiliate links