Details may seem like unimportant things, but I think a well dressed room is made up of many of the right details.
Let's first talk about this shelf and break it down. I think what I like about it is that each item stands on its own. Each item has loads of character. The antique ceiling tile with its chippy paint is full of texture. The chippy paint makes it even more charming.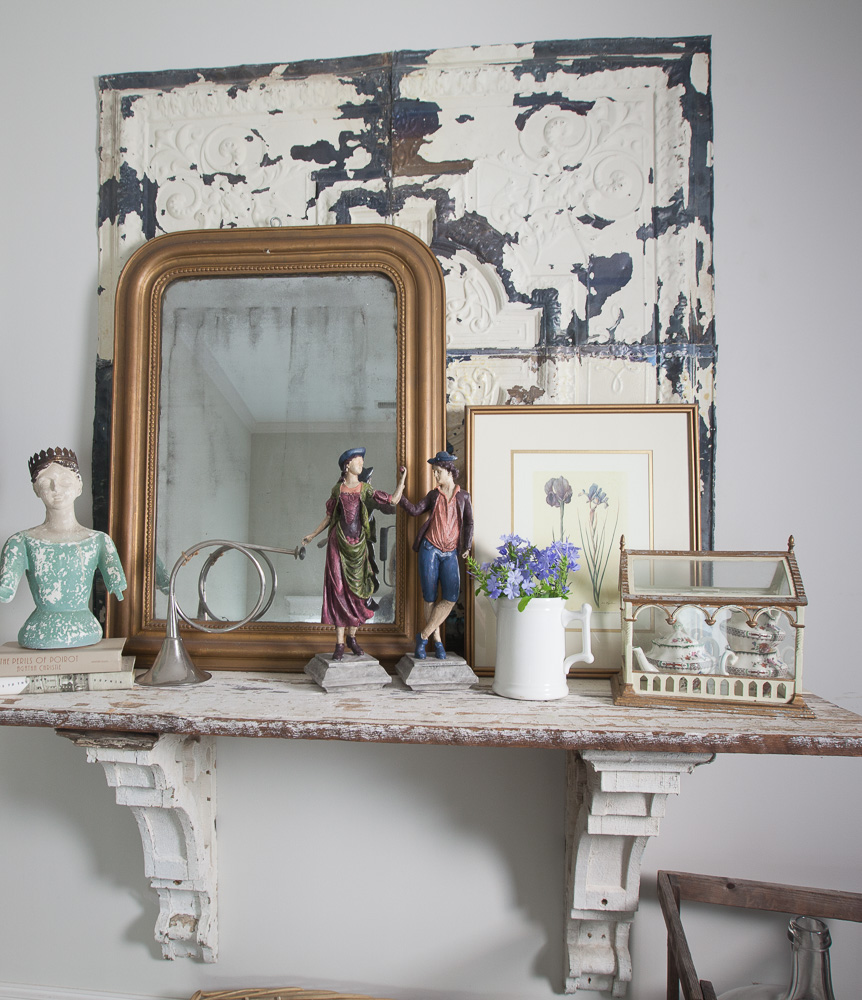 Then you have an original Louis Philippe mirror. Note the patina on the mirror. You can tell it's old. Then I placed a few new things in front, the Santos bust, the dancing couple, and the little green house. The botanical print is vintage. (I bought it new a long time ago.) The ironstone pitcher and horn are old.
Of course all these things are sitting on a super old piece of wood on antique corbels. See all of the details?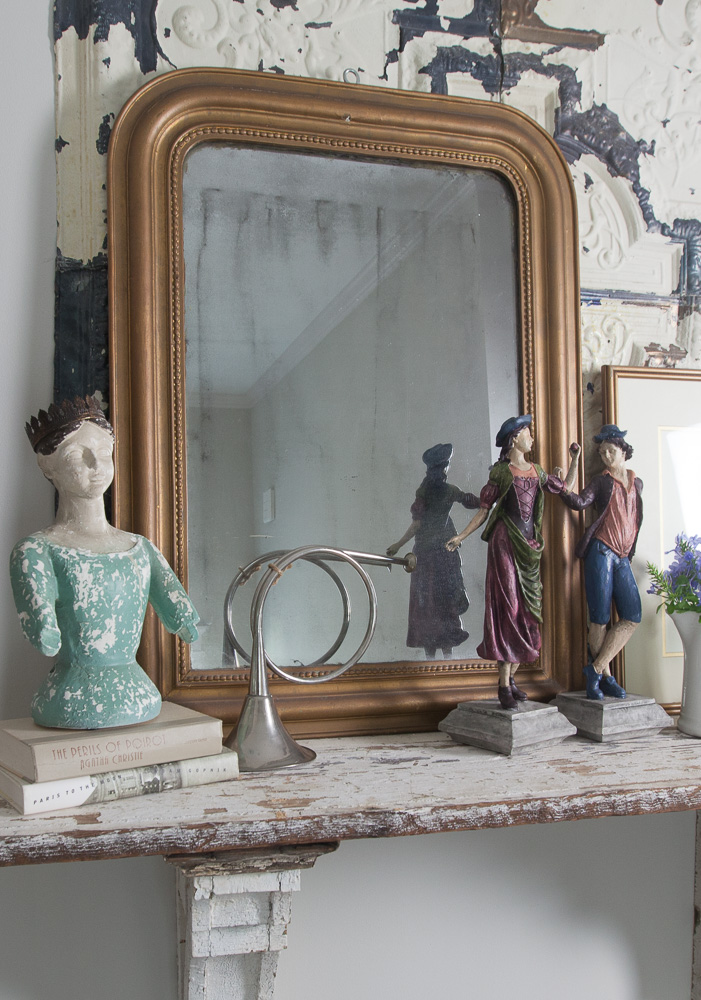 Details do matter throughout your home. Today's podcast episode is about adding details with your walls, ceilings and floors.  Check out Kelly's ceiling! Isn't it gorgeous? She used a type of shiplap to create it.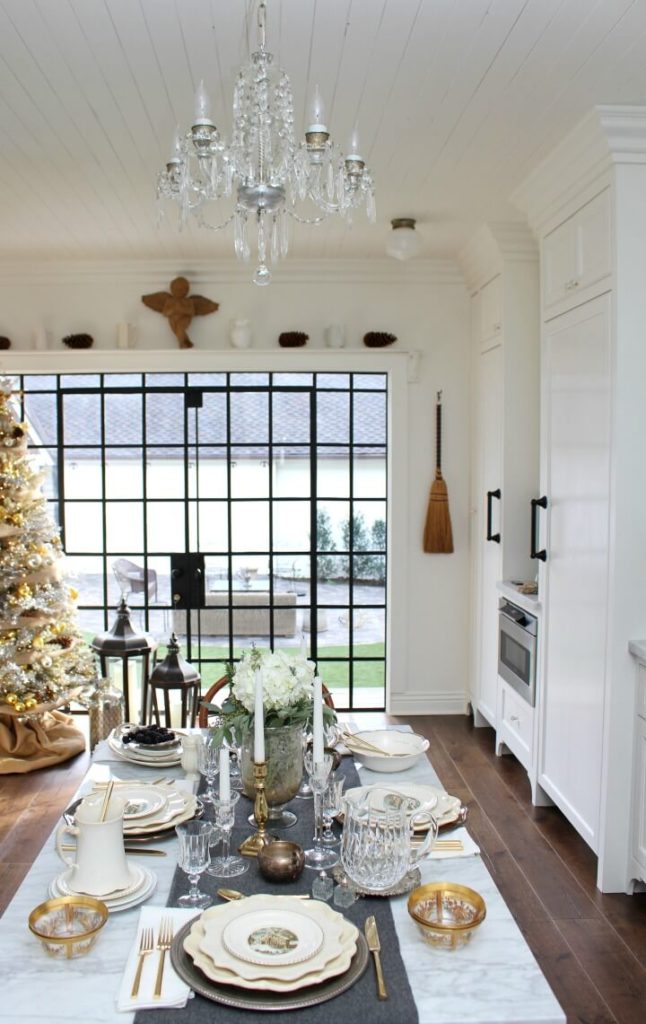 I used old beams from a salvage yard for my ceiling. Also note the details around the windows. This is something you can add later. I even asked my builder to add the plates racks. I love them!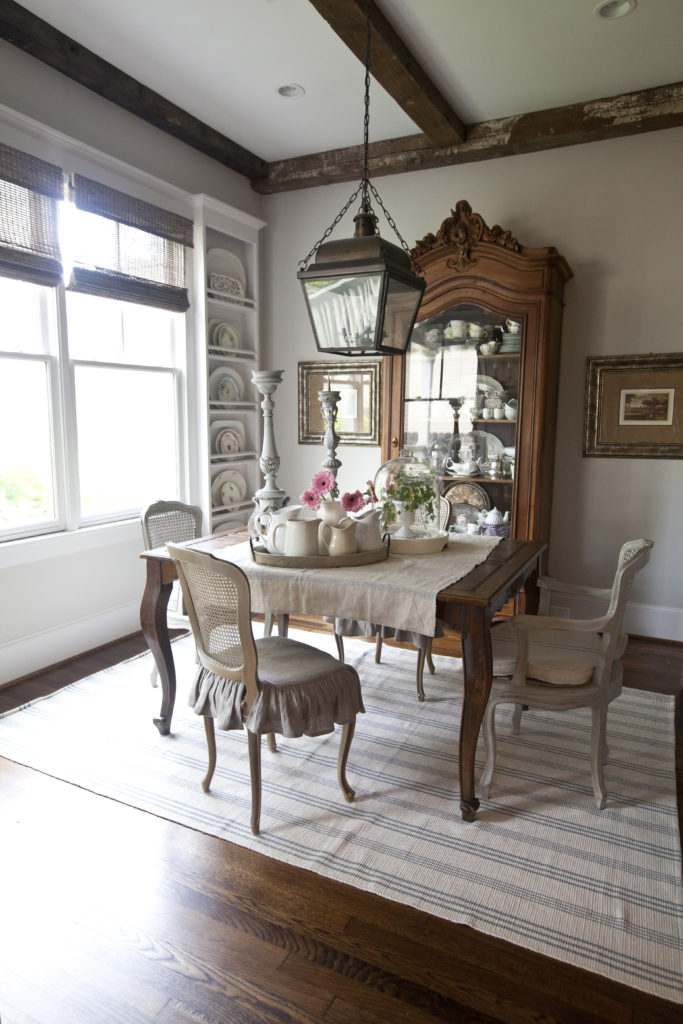 I asked them to add these braces in the corners for even more detail.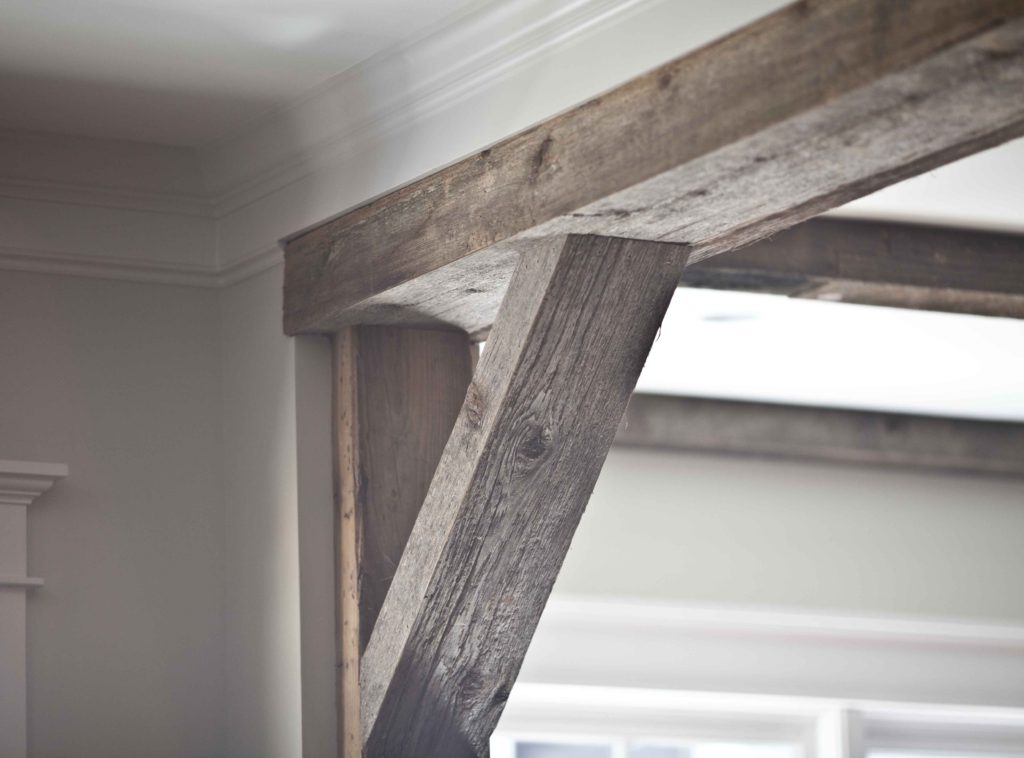 Then in my foyer, of course I have the old French doors that are hung barn door style. Also note the trim around the doors and the wainscoting.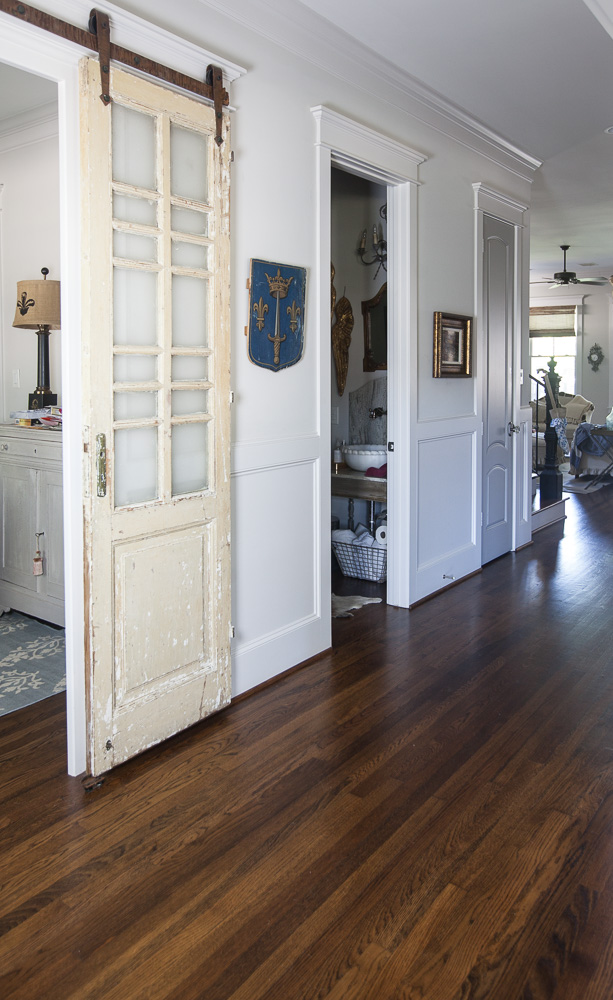 The floors are dark and dramatic. They are reclaimed oak floors. I also have wainscoting in the stairwell.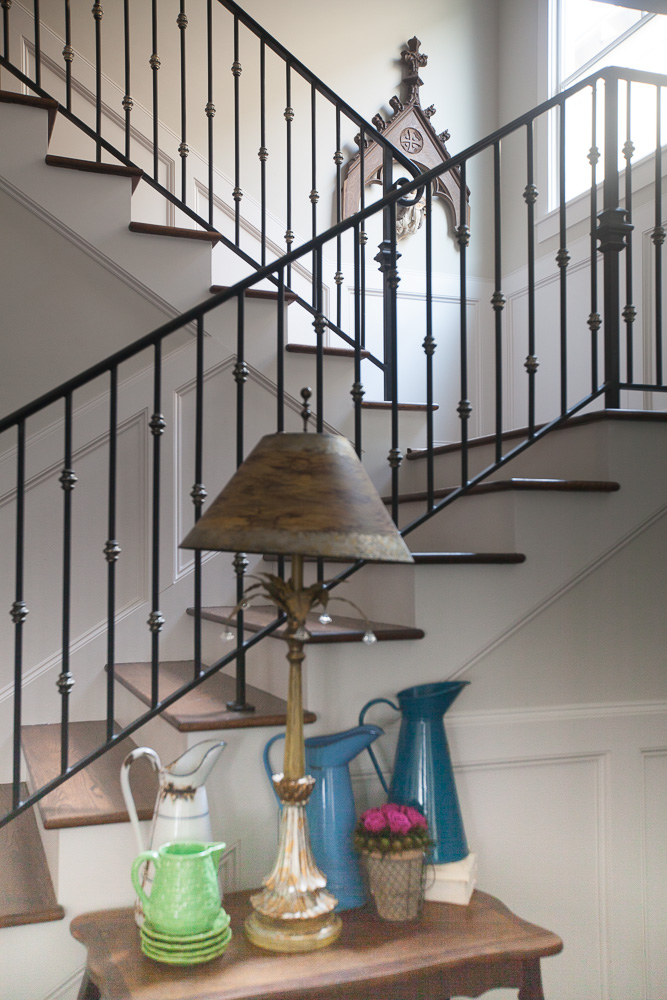 I used antique beadboard in the ceiling on our porches. Traditionally it would have bee used on the wall.
Ceiling planking can be added after the fact. Check out how Cindy covered her popcorn ceiling HERE.
I hope you enjoy today's podcast episode where we talk about adding interest to your walls, ceilings and floors.
Two things always happen with every episode.
I learn something.
I laugh.. a lot.
Hopefully it will have the same effect on you. Listen below.