Farmhouse style is so very hot right now. It's also classic and hearkens back to a simpler time. People love it because it's cozy, warm and inviting, never stuffy.
I think of farmhouse style being about things that are 'rusty, crusty and chippy.'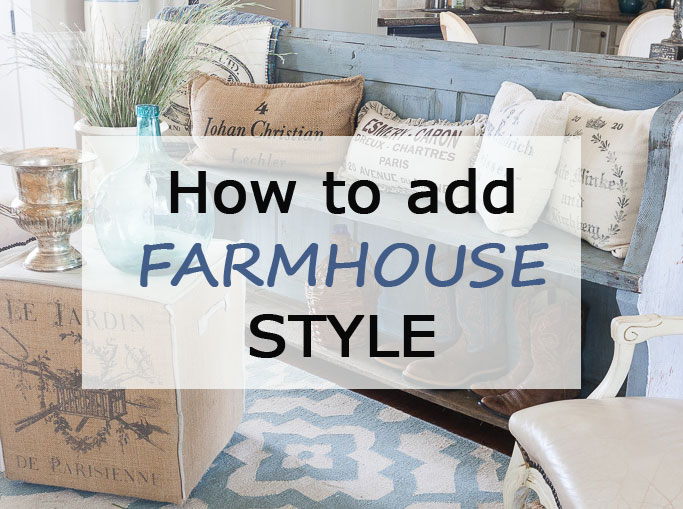 Today on the podcast, we're talking about how to add Farmhouse style to your home. You can listen below.

Well since I mentioned 'rusty', that's one way to add farmhouse style to your home.
Iron is something I adore, especially if it is a bit rusty. I was so excited when I found these lamps at an antique store; I love them!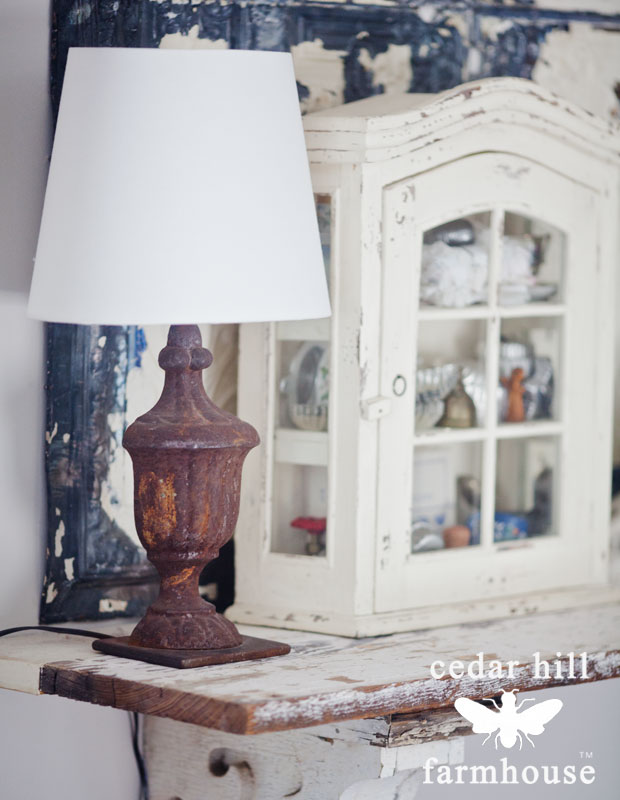 Old bottles are a great addition. You want large bottles that are vintage or appear to be vintage.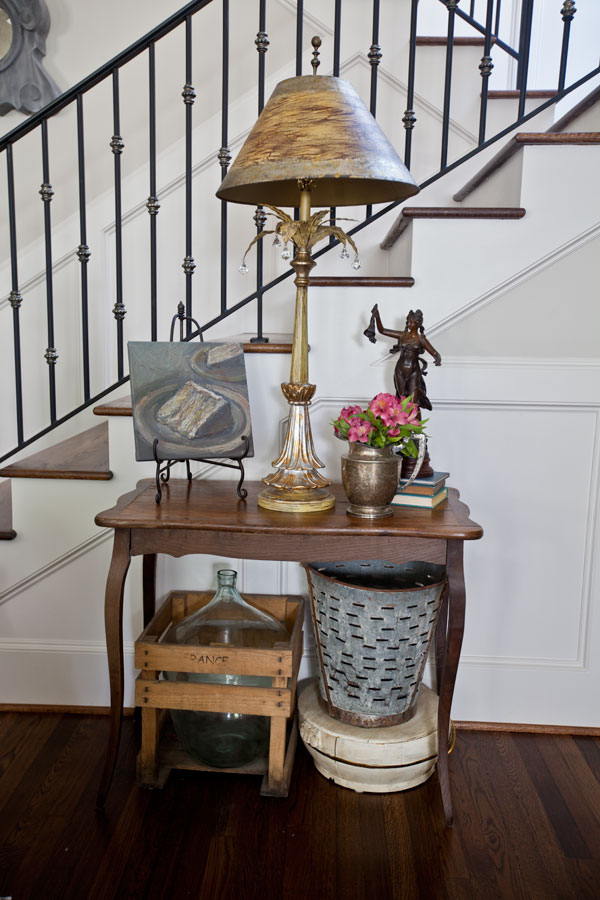 Baskets are also a great way to add farmhouse to your home. You can go with this gathering basket style or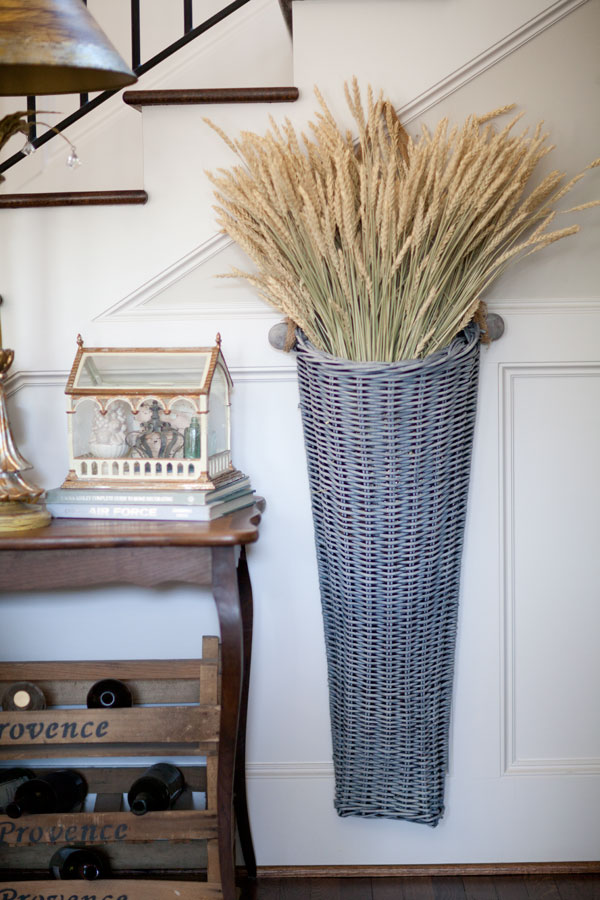 use a basket like the one shown below,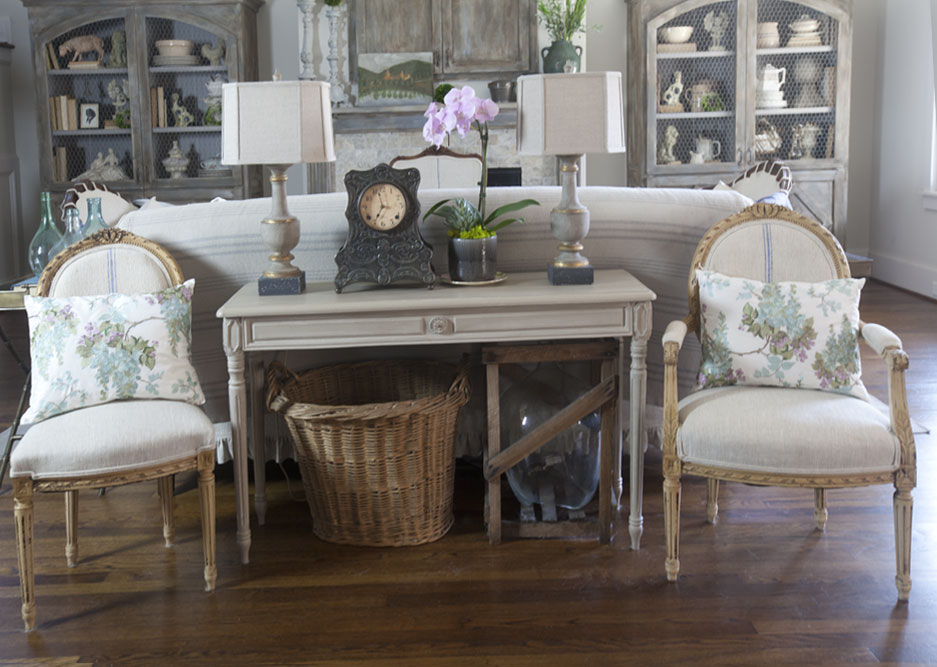 or even a laundry basket.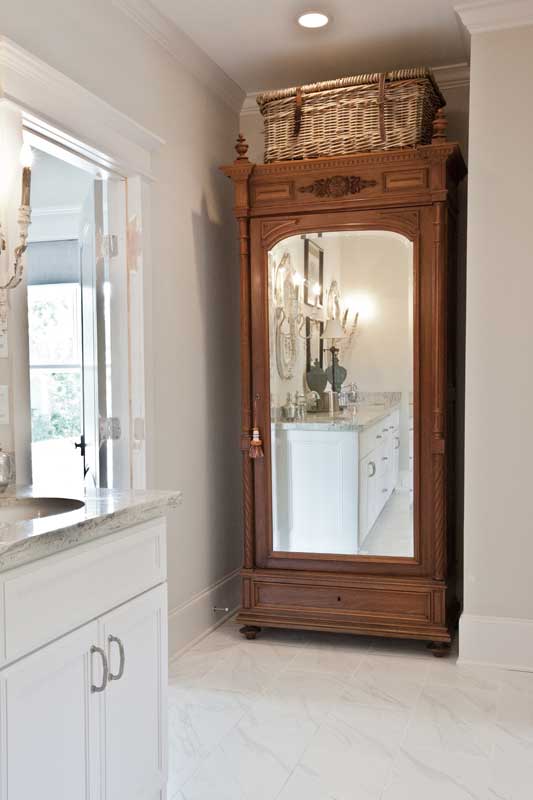 Enamelware is also something that is rustic and gives a farm look to your home.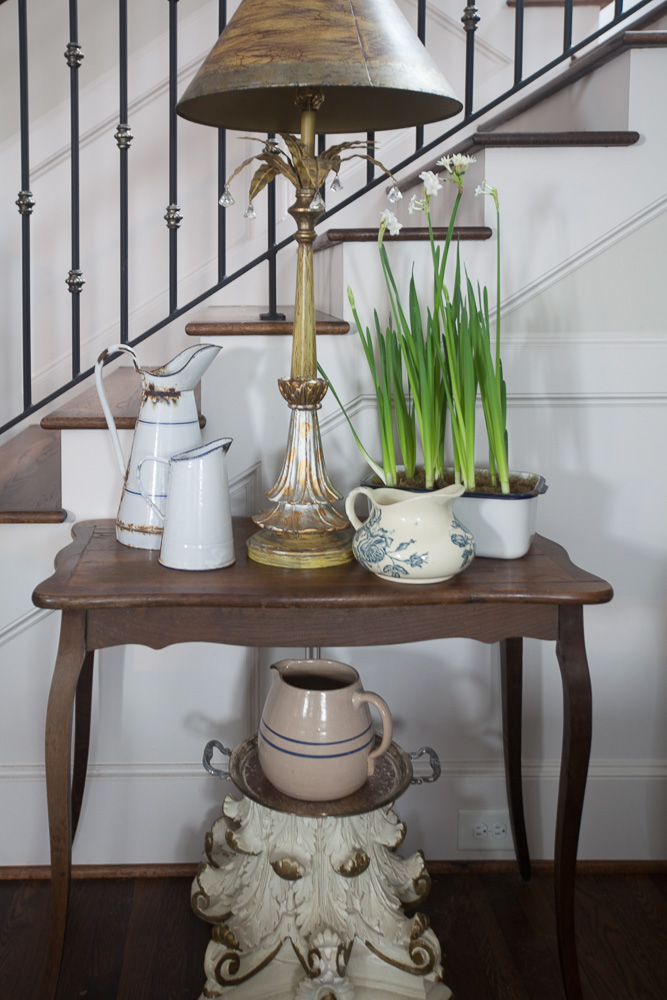 Ironstone is also a 'must have' in my book. It's gorgeous!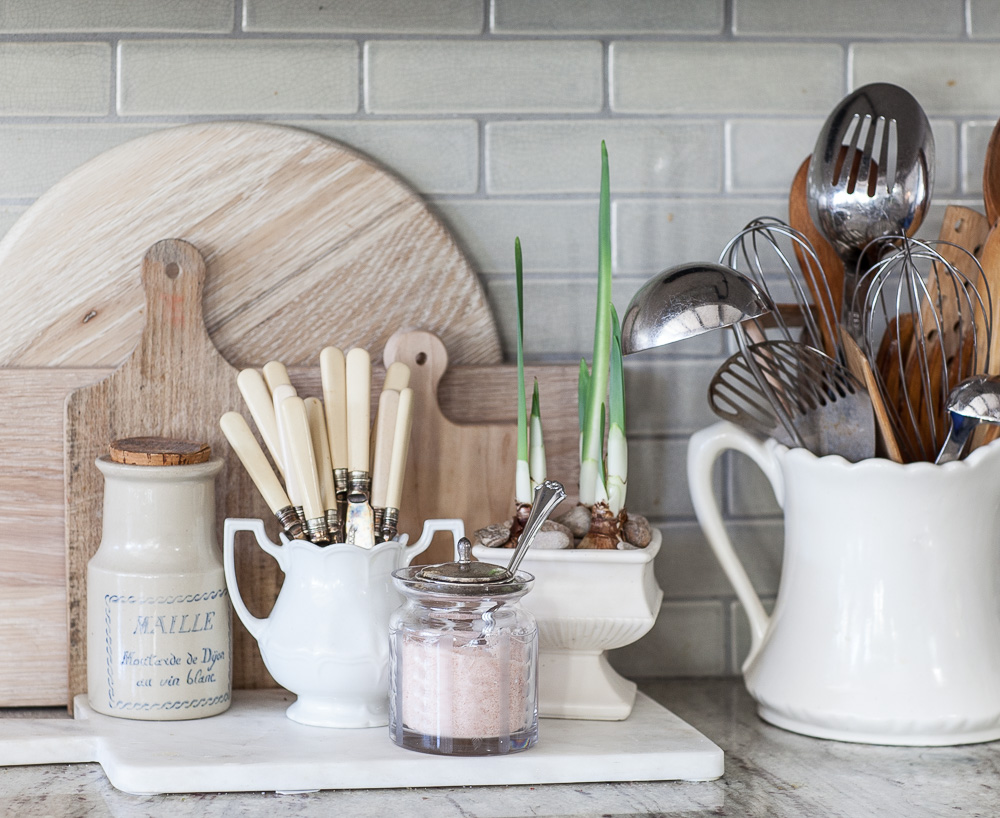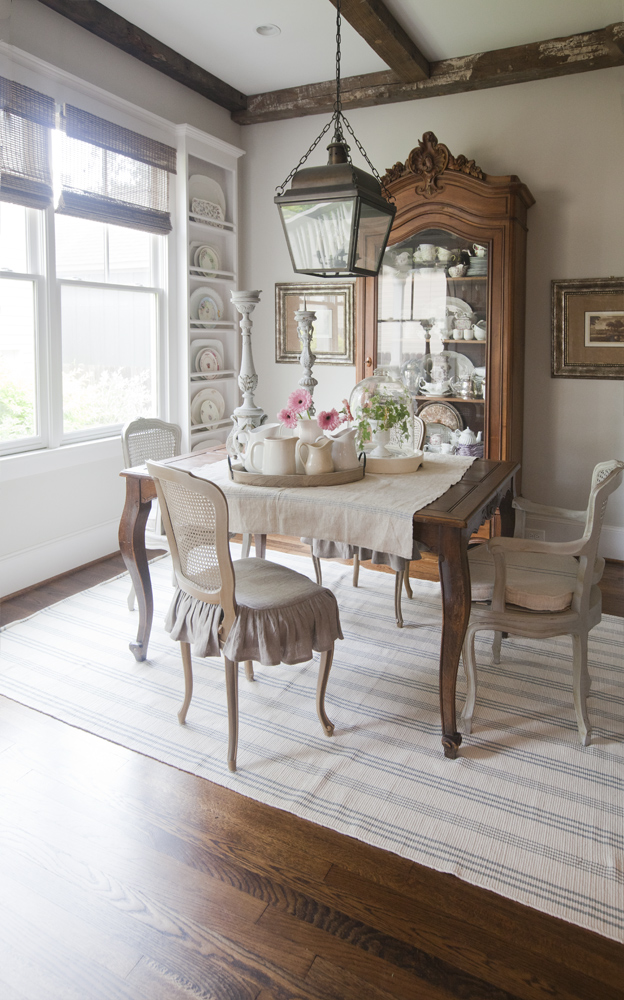 I also mentioned 'chippy' so I think you'll want to add something with either chipped paint or something that is new made to look old with distressed paint. This is a very old corbel with old cracked and chippy paint.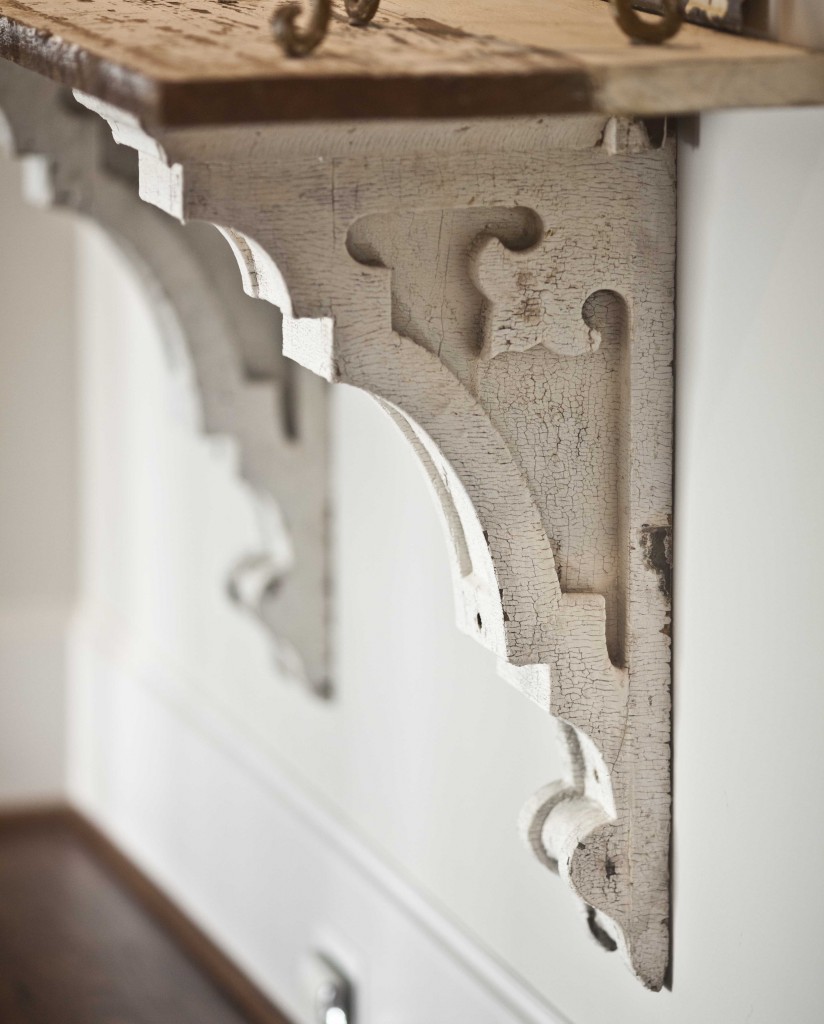 The last thing I want to include today is bread boards. They are gorgeous! They add so much warmth and charm to a room.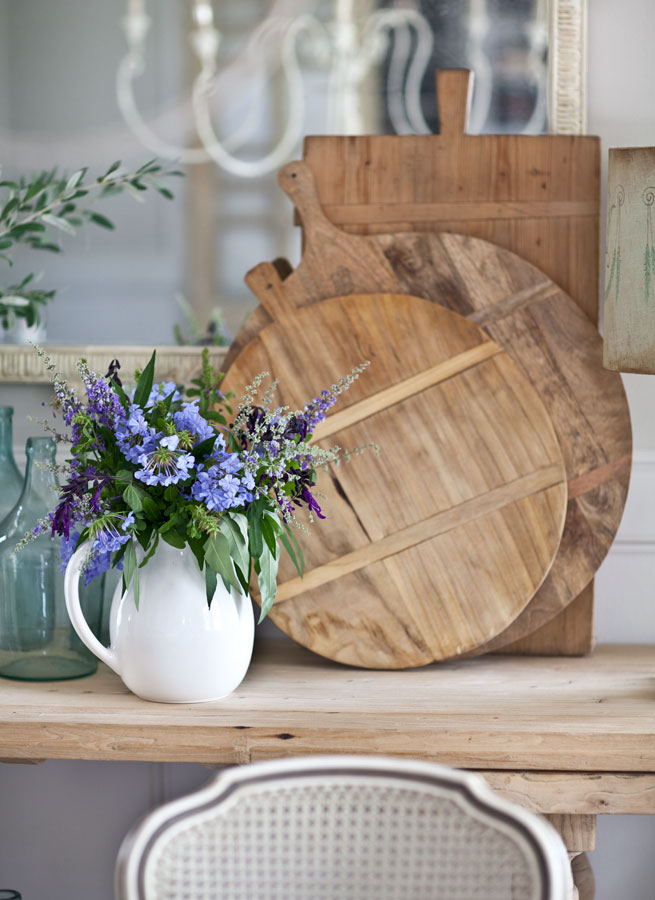 I mentioned a recipe in the podcast, so I'm going to include it here. I don't have any photos, but it's my go-to recipe for the most delicious pasta sauce.
GARLIC MARINARA SAUCE  
1 cup olive oil
1 cup diced onion
3/4 cup minced garlic (about 3 heads garlic)
1 (6-ounce) can tomato paste
4 (28-ounce) cans diced tomatoes or fresh tomatoes
4 tablespoons sugar, or to taste
3  tablespoons salt or more as needed
1 cup fresh chopped basil or about 3 tablespoons dried
Warm a very large pot until hot. Then add oil. Add onion and garlic, cooking until light brown. Do not burn the garlic or overcook it, because it can become bitter. Add tomato paste and cook for about 10 minutes until dark red, stirring often. Add tomatoes, sugar and salt. Stir often and cook for 1 hour. Add basil. Serve over your favorite pasta or spaghetti squash. Yield: 1 gallon.