So which counter top is the best for you? Check out the podcast episode to hear a ton of information about several types of counter tops.
Let's cover a few of the most common types of counter tops.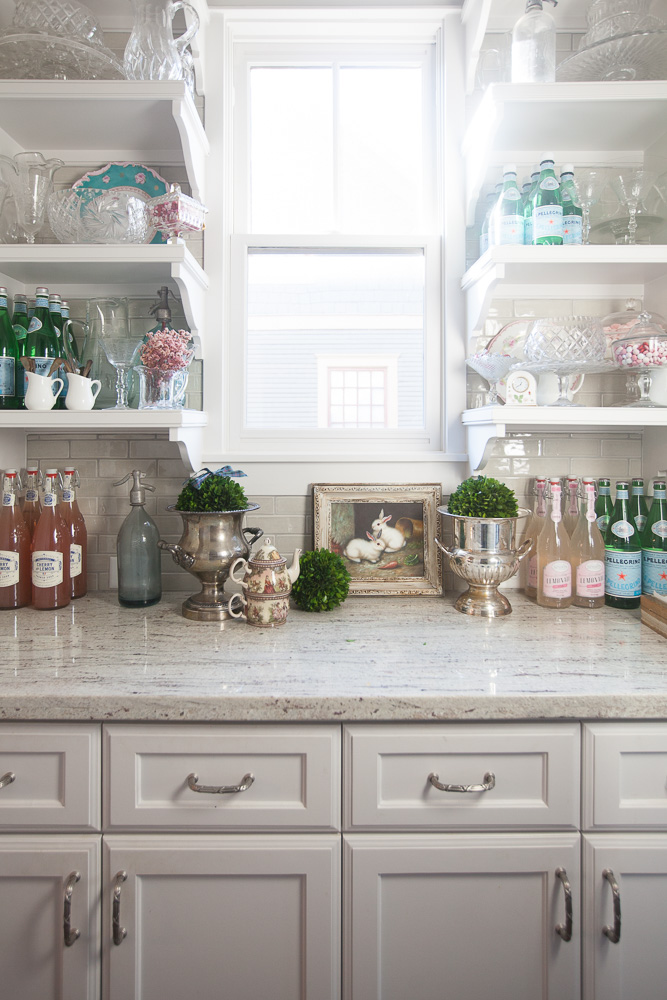 Granite counter-top CEDAR HILL FARMHOUSE
As you might know I have white river granite in my kitchen. I love it because it looks a lot like marble but it's granite so it really holds up well to stains. I recommend sealing it too. I've never had an issue with stains on my black granite. For white granite, water stains will will affect the granite. As the granite dries that goes away. I haven't had an issue with any permanent stains in the granite, but it could happen I understand.
Be sure to ask if the granite is dyed or natural. The dyed ones can fade over time.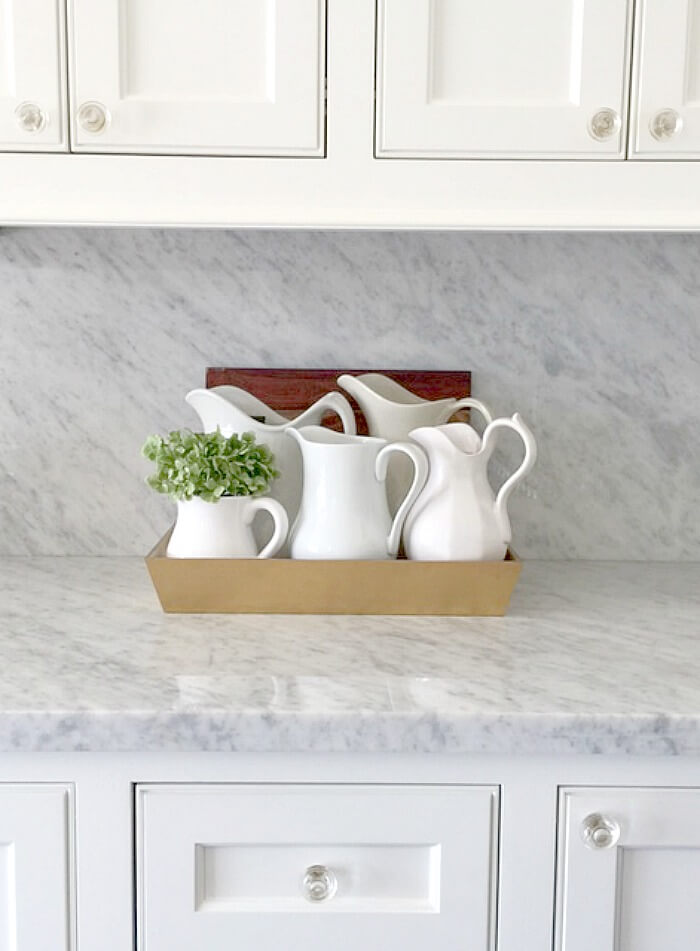 Marble counter top – MY SOULFUL HOME
Now Kelly says that polished marble doesn't stain, but I'm not sure about that. You can listen to the podcast to get her take on it, then do your own research and decide for yourself. I have seen marble stained by a makeup spill in the bathroom and by a greasy pizza box in the kitchen. So I would do some more research on it if you decide on marble.
And, we also have a wonderful online source for back splash tile to share ~ Thomas Avenue Ceramics, who is our sponsor for this episode. Thomas Avenue Ceramics is offering our listeners 20% off your order with code DTT20 at checkout.
You can also check out the 'wood' tiles that Thomas Avenue carries HERE.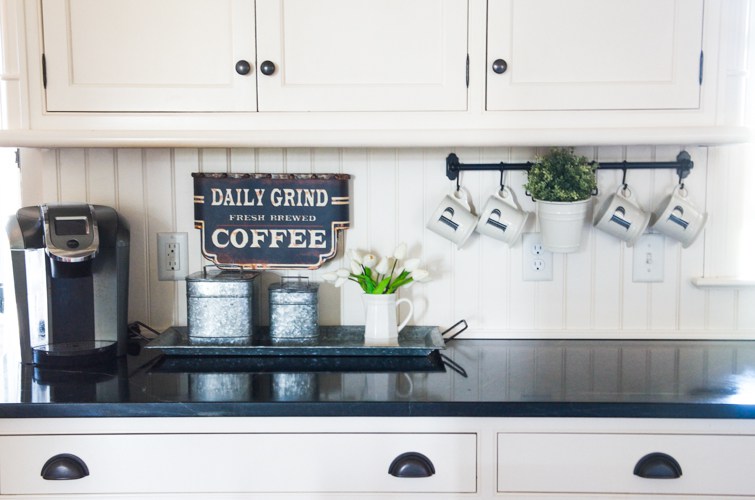 Soapstone counter top – STONE GABLE
Yvonne has soapstone counter-tops, and she loves them. I think they are a gorgeous look perfect for a farmhouse. They don't stain, according to Yvonne. Soapstone is totally inert. It won't stain and it is very difficult to scratch or chip.
Quartz is an engineered combination of minerals, color and resin. There is no sealing necessary and it is very durable. It is not less expensive in general than granite. But there are typically more color options since it is made-made.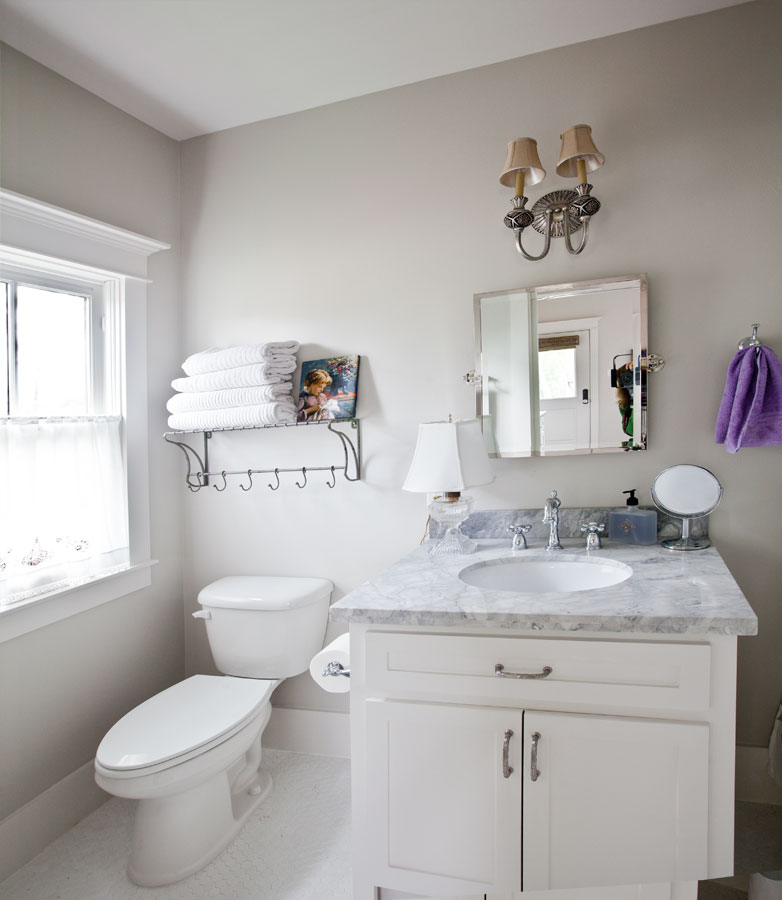 Quartzite counter top – CEDAR HILL FARMHOUSE
I love the quartzite countertops. It looks very much like marble, but it's much grayer. They say it 'looks like marble but acts like granite.' It's almost entirely quartz. It stands up to heat, but you don't want to have continued heat in one place. It is extremely hard and in its purest form it is not known to stain. Some varieties that are not as pure can stain.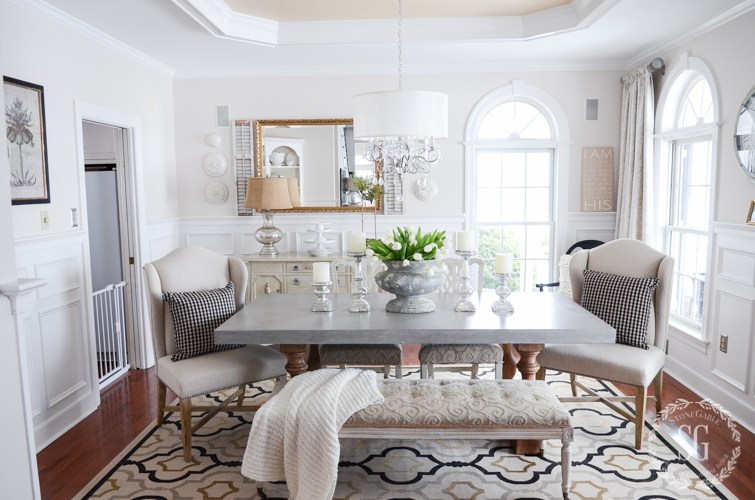 Contrete counter top – STONE GABLE
Concrete counter tops can be colored about any color you want it to be. You'll need to seal this counter top to protect it from stains. Be careful of putting anything too hot on it. Yvonne has a concrete table top and she loves the look. But do be careful with it. Stains can happen.
There is a lot more information in the podcast, so if you want more info, be sure to have a listen. (Listen bar is at the top of the post.)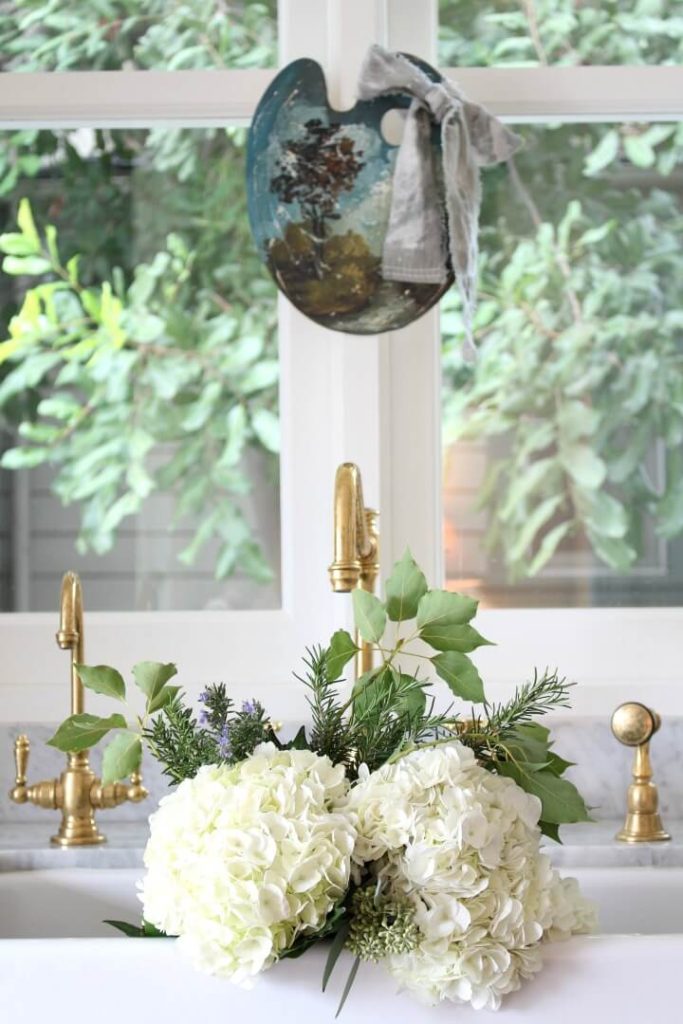 Visit our new sponsor Thomas Ave Ceramics and receive 20% off your first order with the code DTT20 at check out.