A member of my Interior Design Forum on facebook, Gimarie Pitts, asked how to handle this space she called awkward in her house. She was talking about how to decorate it, which I will get to that later, but first I have some ideas about the space.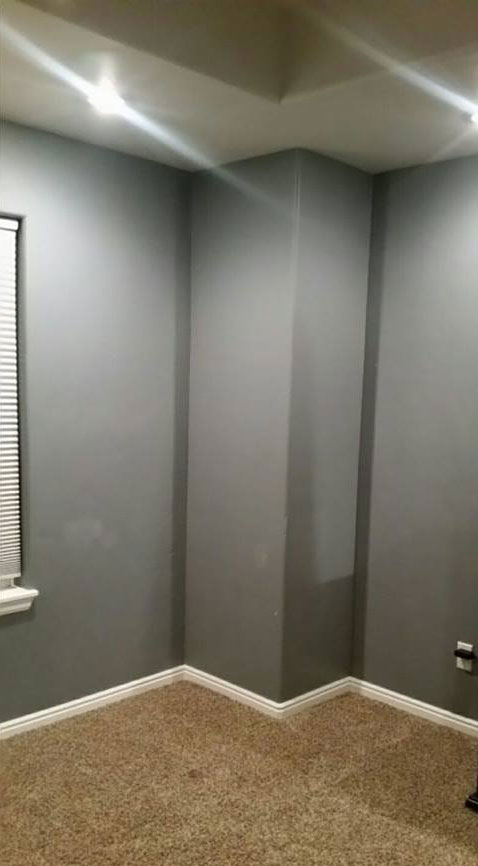 First, let's talk about how you get these odd corners in your home. They occur often because that is where they put the return on the AC or maybe there is something else that had to go there. It's frustrating to designers, because then you have an odd space in the room. It can make the room feel unbalanced. I have a symmetrical thing going on in my bedroom with windows on either side of the bed and sconces on either side of the bed. Then this happened.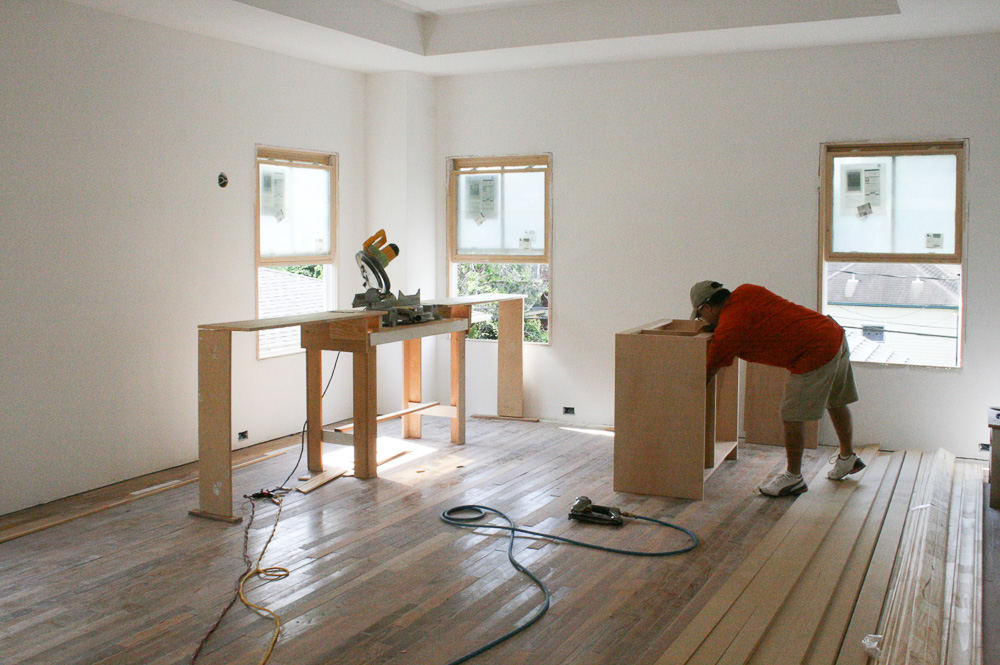 We now had an awkward corner. I think I must have had a shocked look when I saw it the first time.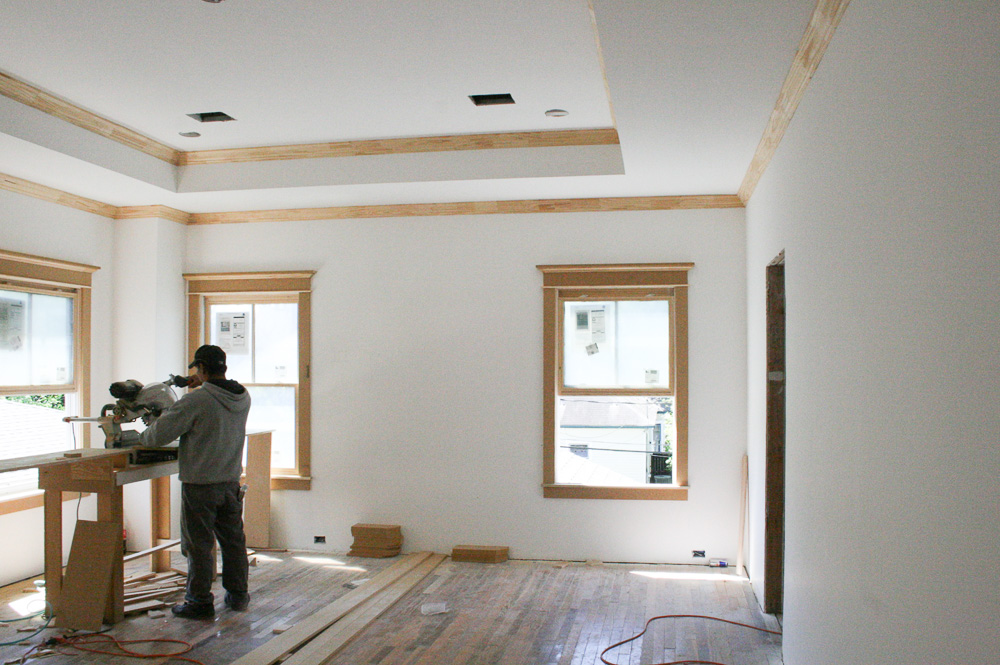 I had planned out every detail, and then this appears like a zit right before prom. What happened?o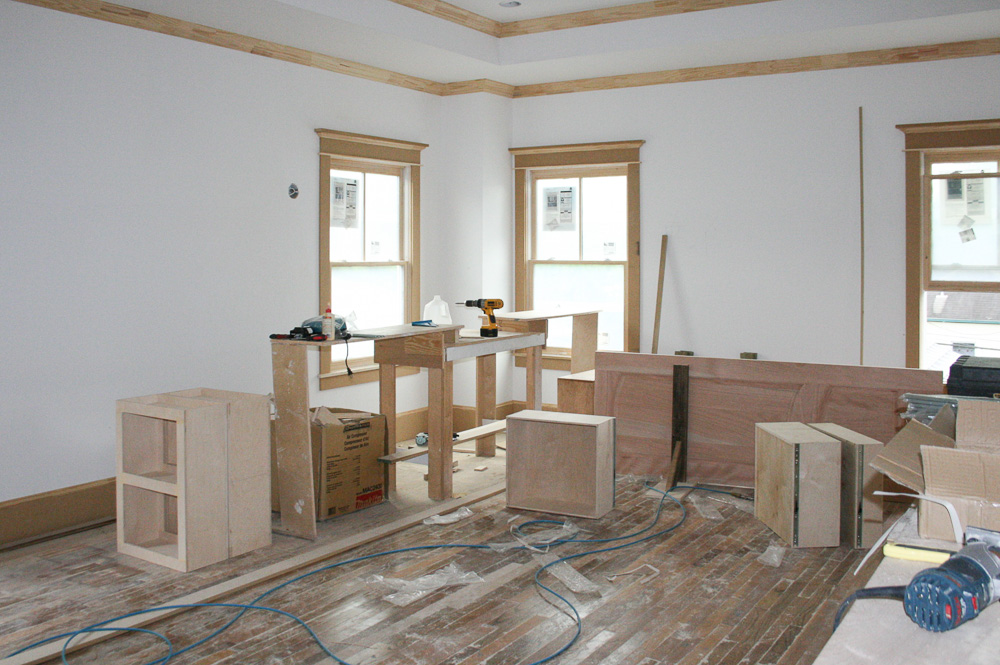 My builder sensing I might swoon at any moment, reassured me that he would make it look awesome. What was his plan? Well he suggested we put one in each corner to give the room symmetry and that we panel it so it looked planned, not like an add-on.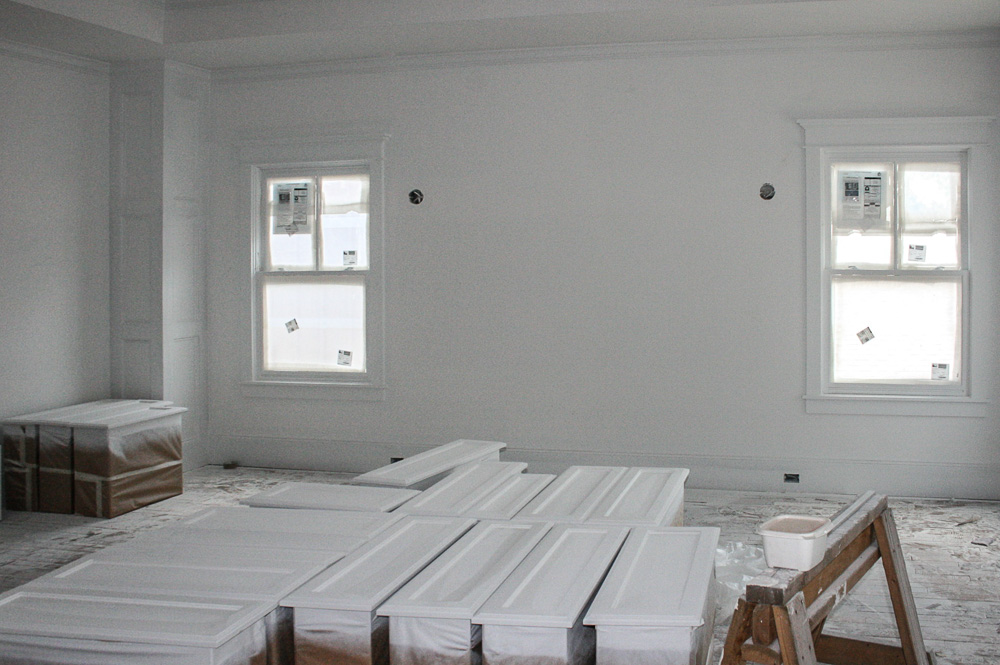 Hmmm, not bad. There's a matching on the other side. Paneling the corner and putting one on each side gives it a planned look.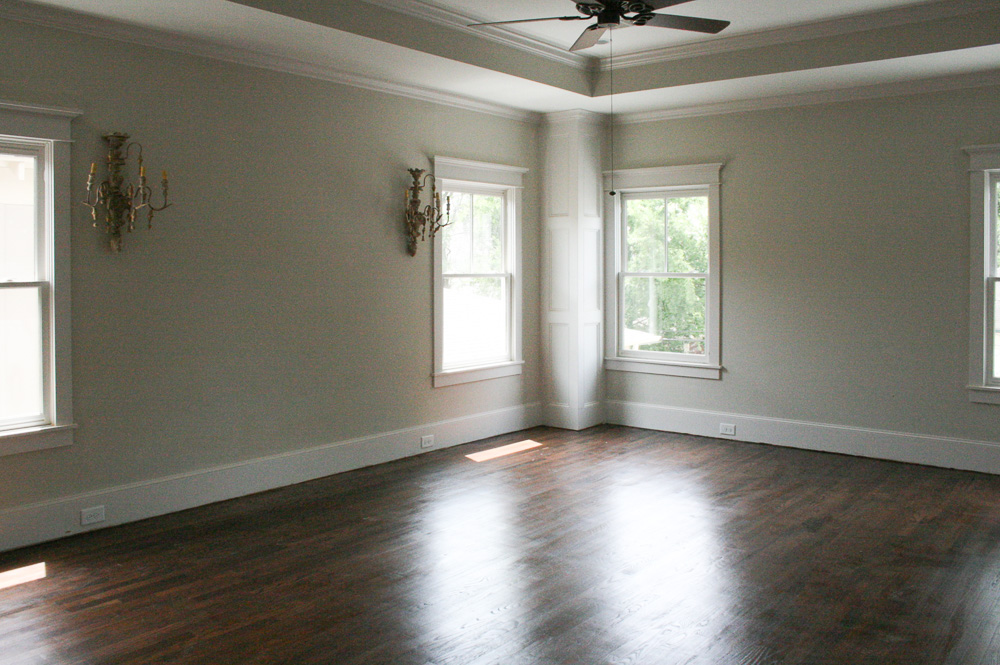 Don't forget about my giveaway. Just leave a comment to enter! Details here.
You probably saw this corner before but didn't know the story behind the design work.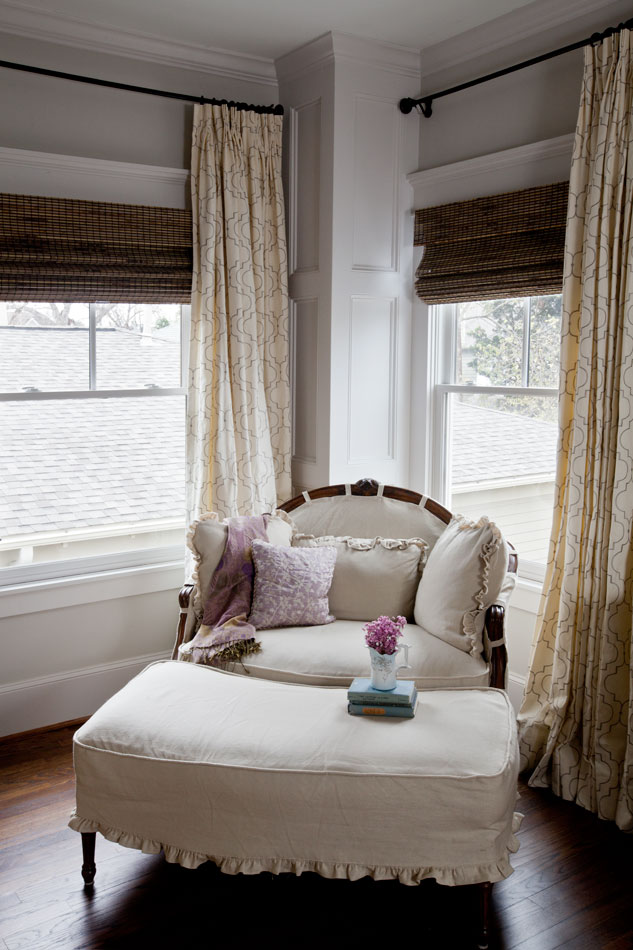 Below is the other corner. See how the awkward corner now feels like a normal part of the room? So my suggestion is that you don't have to treat this awkward corner any differently when adding furniture to the room. What you can do is to disguise the element so it looks like something you did on purpose. Then you decorate the room like any other room. A reading nook would definitely be a suggestion, but I would want to know first how the family uses the room, and what the needs are.
Now what if you can't afford to hire a carpenter to come in and do the work? Well there are other options if you don't mind a bit of DIY. First you can add shiplap to the corner. You can use real wood or a shiplap wallpaper. Another option is to use beadboard on the corner. If you don't want to add the wood version, you can always do a beadboard wallpaper instead.
Check out the products below. Just click on the photo for more information.

Now let's discuss what furniture you would put in the corner. That depends entirely on how the room is being used. I can't make a definite recommendation without knowing more, here are some general ideas. It would make a great reading nook, or a great place to put a chair or chaise lounge. If you put a chair here, I would add a table so you'll have a place to set a drink or a book you might be reading. Reading chairs need an ottoman so you can get really comfortable. Okay now it's your turn. How would you handle this space. Thank you to Gimarie Pitts for submitting the question.