This is a very good question, and it is one of the most asked questions about decorating, where do you start?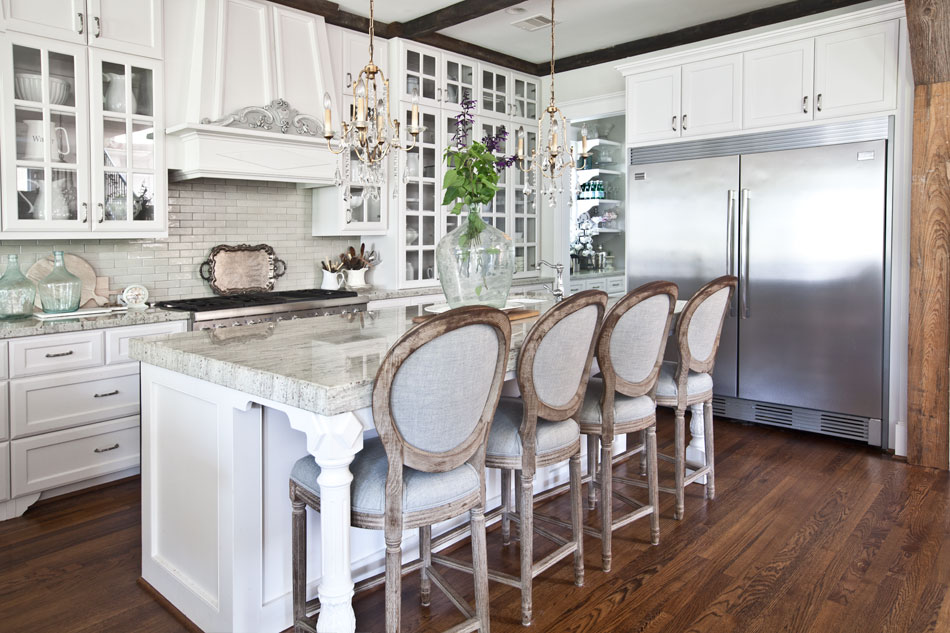 I think there is more than one good answer to this question, but I'm going to share my personal approach. I'm assuming you have a room that is full of furniture, but you want to go a different direction.
STEP 1: Start a Pinterest board for the room. This board should only be focused on the room in question. You are curating ideas for your room. If you like something but don't see it in this room, do not pin it to this board.
I've done a board for my mountain kitchen CLICK HERE.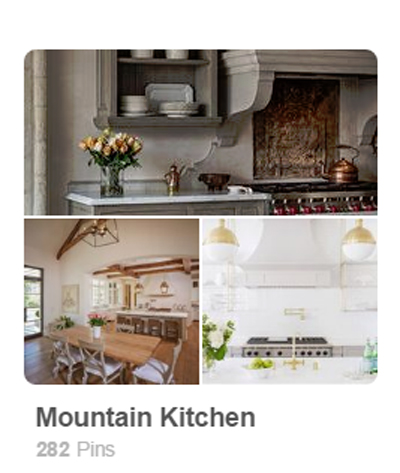 STEP 2: Review the Pinterest board. I want you to see the patterns. Is there a style that is emerging? Is there something that everything has in common?
For my kitchen I want beams on the ceiling, open shelving, tiled wall, and a really charming gas stove.
STEP 3: Take your ideas from your Pinterest board and decide on the style you are going to implement. Is it contemporary, transitional or traditional? Is it Farmhouse, Cottage, Country French, Boho, Tuscan, or Farmhouse French? Even if you don't have a name for it, you need to know what look you are going for.
For me, of course I'm going with Farmhouse French style.
STEP 4: Make a WISH LIST of things you want for your room. Use your Pinterest board for inspiration. It's okay if you can't afford them. This is a wish list. This way you will have a plan for the room. Even if you won't buy everything this year, it's nice to have an idea of what you hope to buy in the future. And you might find a bargain on something you weren't planning to buy until next year. It's always good to have a wish list. Start with the furniture you want, but also include wall art and accessories.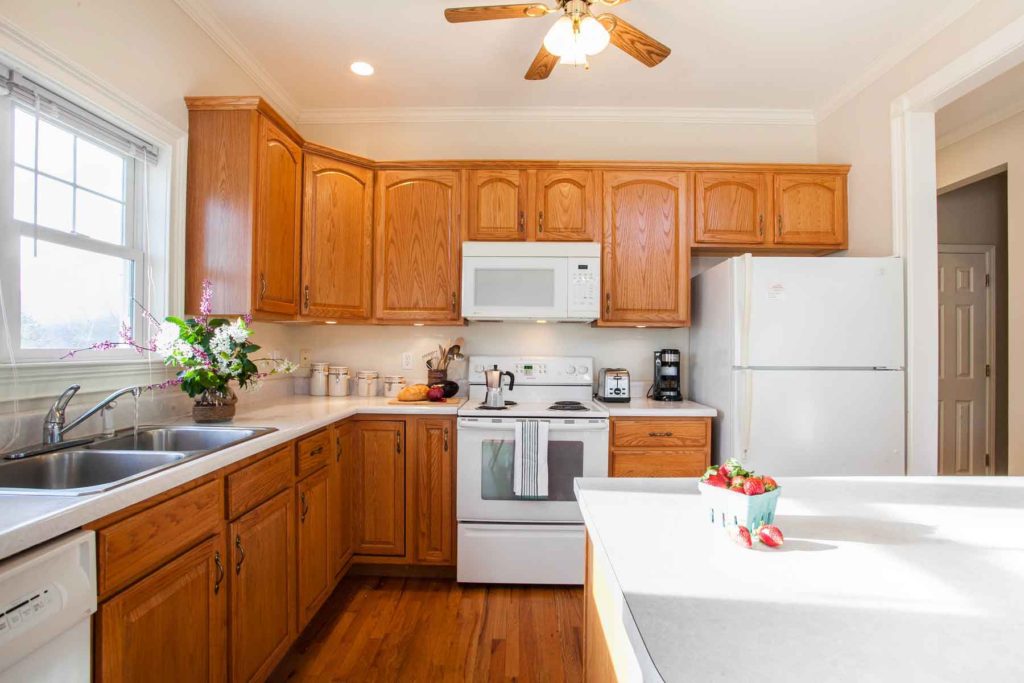 For this space, here's my wish list.
I want
all new appliances
cabinets refaced
new island (already in the house)
new light fixtures and fan
new sink
new faucet
Don't forget my giveaway. Every comment in October enters you to win! Details HERE.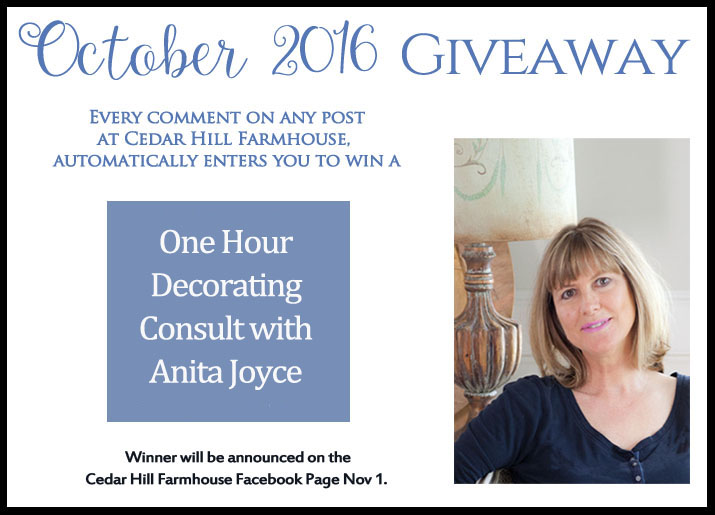 STEP 5: Determine your budget. You need to know how much you can spend. Almost everyone has a budget.
We basically don't have a budget at this point, so it's basically zero right now.
STEP 6: Research what the items will cost you. You can look online and check out local sources.
I've begun the research and so far all I know is it's all going to be expensive.
STEP 7: Make a list of items you will buy based on your budget for this year. Now you have a buying list and you can make purchases as you find items and as your budget allows.
This year, we don't have any money to work on the kitchen.
STEP 8: Make a list of things that don't work with your new vision for the room. You can give those things away or sell them. If you want my tips for how to sell your things for top dollar, be sure to sign up for my email updates. You'll get my free download that outlines the many places I've sold things over the years.
I plan to replace the appliance and the island.
STEP 9: Move things out that you don't plan to keep as you replace them with the new items.
STEP 10: Photograph your room at the beginning and as you make each change. You'll enjoy having the changes documented and you can easily look over the photos to be sure you are going in the right direction.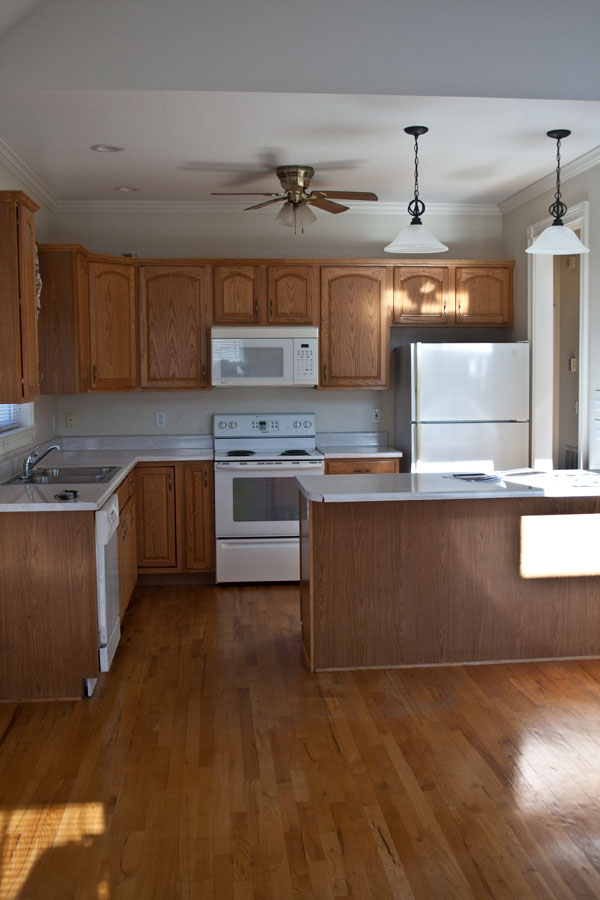 I hope that helps! Need more help? Then I recommend my book that outlines how to decorate your home in much more detail. You can find it at my shop HERE  Or you can use my affiliate link to purchase it on Amazon HERE.