Before I get to the post, I just wanted to let you know that I don't have the FREE SHIPPING right now, but I do these specials.
The French towels are marked down $5, but that only applies to the stock I have on hand.
Also any order over $100 gets you 10% off. Use the code fall10    <----(That's a zero)
I like to discuss the design styles I love. I'm an optimist and I am probably more focused on form than function. That being said, there are issues, I don't talk about a lot. I just don't like being negative, but I feel that it's my job to inspire and inform. So.. today we're talking about the stuff that isn't mentioned in those pretty magazines and on blogs, at least not very often.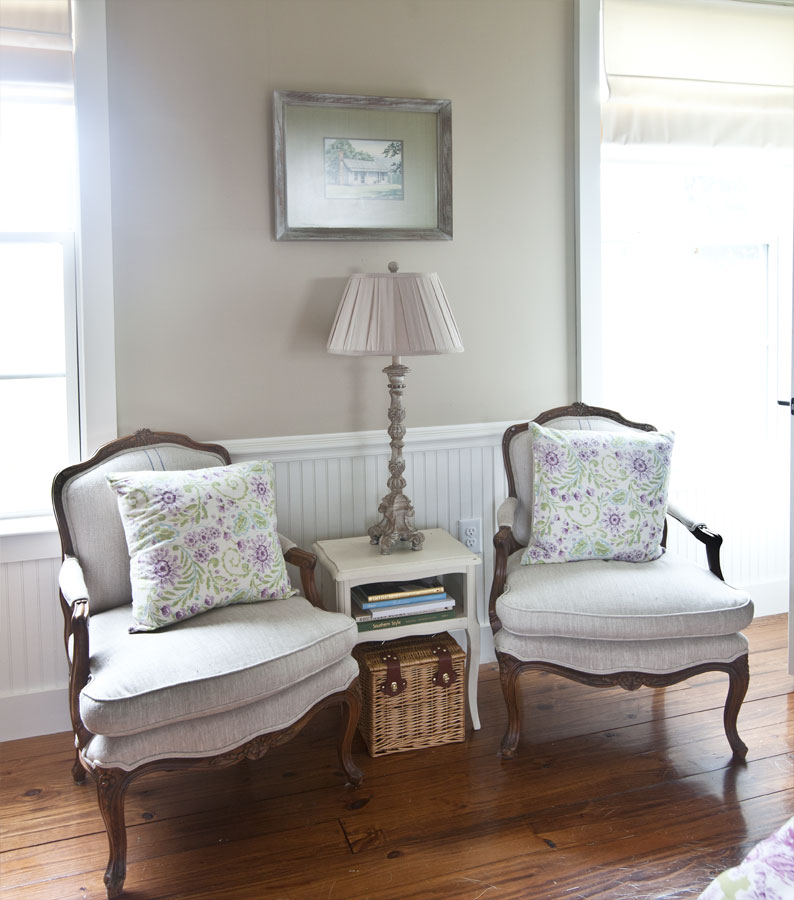 TRUTH 1
White chairs get dirty. I love white chairs and sofas, but you DO have to be careful. If you have kids or dogs, white may not work in your home. I say that as a homeowner that has lots of white chairs. We have a dog, but she doesn't get on the furniture. Our kids are grown, so they take pretty good care of our furniture. I just want to say I know that white is not going to work for everyone. We rent out our mountain house, and I know other people are often not as careful as I am. So I know that putting a white chair there is not a good idea. If it doesn't work for you, then don't do it. White slipcovers can be cleaned and bleached, so they might work, but if I had small kids, I would just cover everything with clear plastic covers like my mother had in the sixties. Well maybe not, but I can certainly understand why she had them. If white doesn't work for you, don't use it.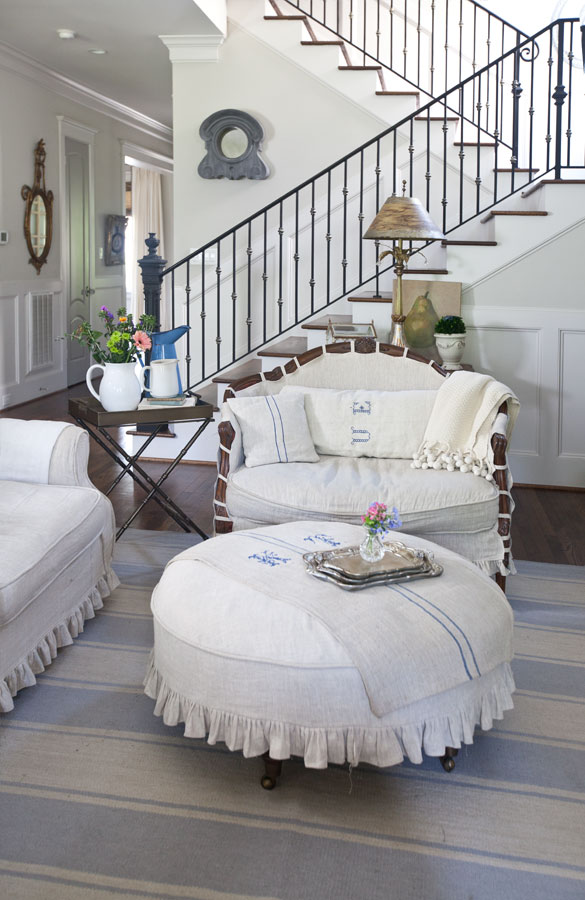 My daughter had a sharpie on my sofa, and so now there's a big black spot on it. I turned the cushion over, but if this side gets marker on it, I'm in trouble. Of course that would be a problem with any sofa color except black. The good news for me is that I can always make another cover, but it's a lot of work, so as a precaution sharpies are now banned from my house. She also got green marker on a family quilt, so yeah, no markers allowed in the house.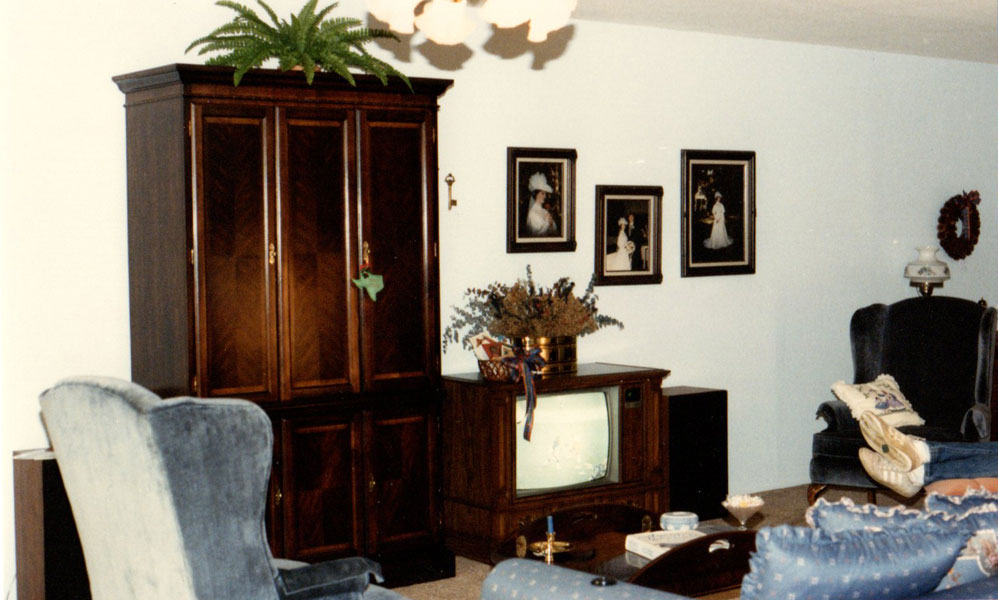 TRUTH 2
Even traditional things can go out of style. I thought everything traditional would always be in style because it had been in style for a hundred years or so. But that just isn't true. Even traditional things can look dated. I hesitate to give an example here, because pretty much as soon as I do, someone 'schools me'. So maybe I'll go without an example. I did include a photo from our first house when we were newlyweds. The room looks dated to me, although most everything in the room was considered classic at the time. I know you are so jealous of our big console TV, ha!
I try to go with things I believe will be in style for a long time. The longer I am in this business, the better sense I have of what will be in style for the long haul. This tray below is classic!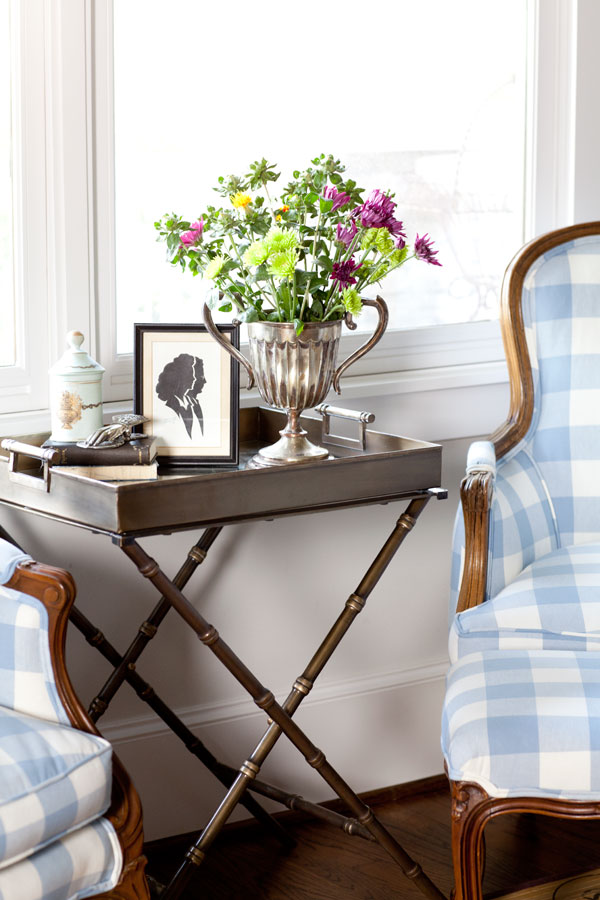 The cabinets in our mountain house.... well. Now I am not saying they are dated because I got in trouble with a reader the last time I said that. So I'm just going to leave this out there and you can decide for yourself.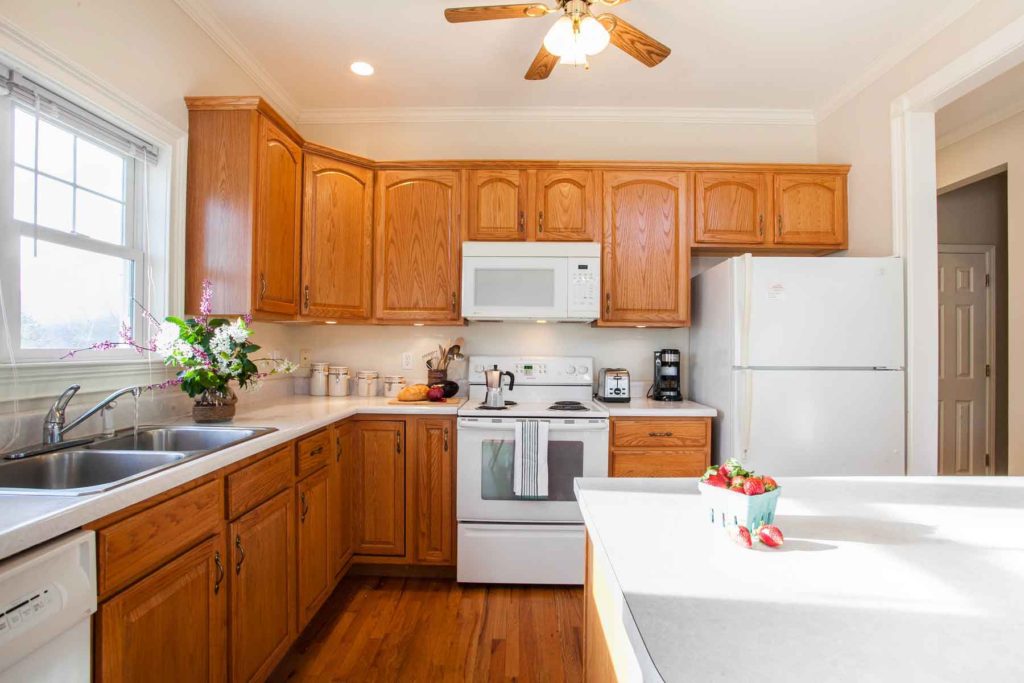 The reality is things come and go. Some styles are cyclical, like wallpaper that goes out and then back in style. Mahogany furniture although classic is not as hot as it was in the 80's and 90's. I do my best to steer you to things I believe are classics that will be in style the longest, but there are no guarantees.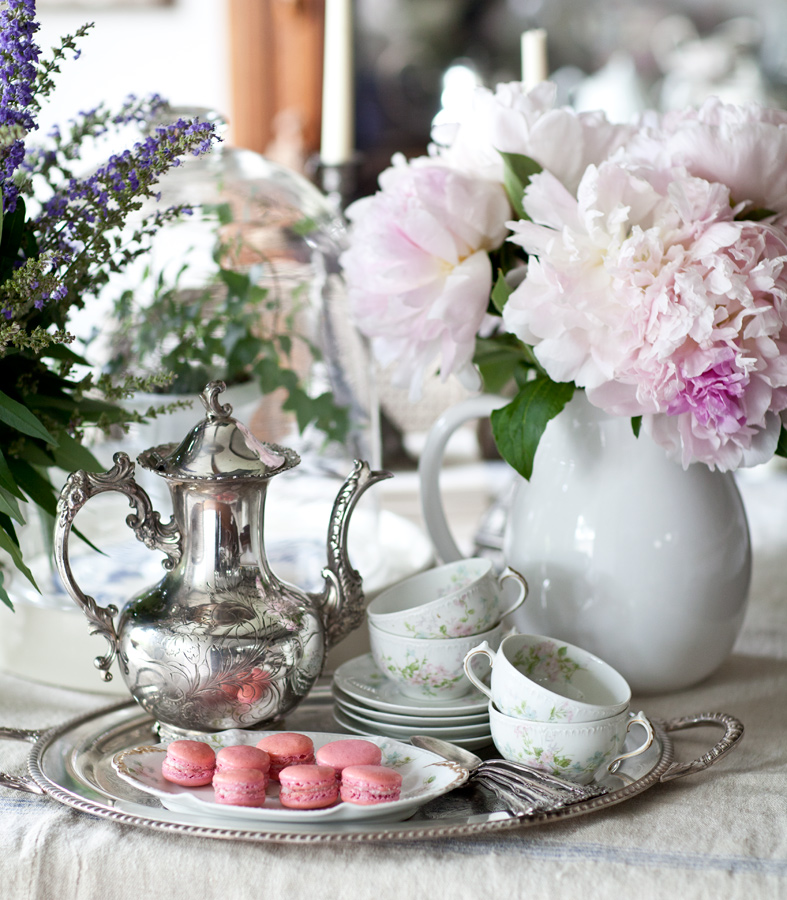 TRUTH 3
Fresh flowers wilt and die. I love fresh flowers, but they aren't perfect. They don't last for very long. If you want to use artificial flowers, then by all means go ahead. Some people love flowers in their homes and they can't afford fresh ones. I use a lot of branches from my shrubs, and although they are free, they also don't last for very long.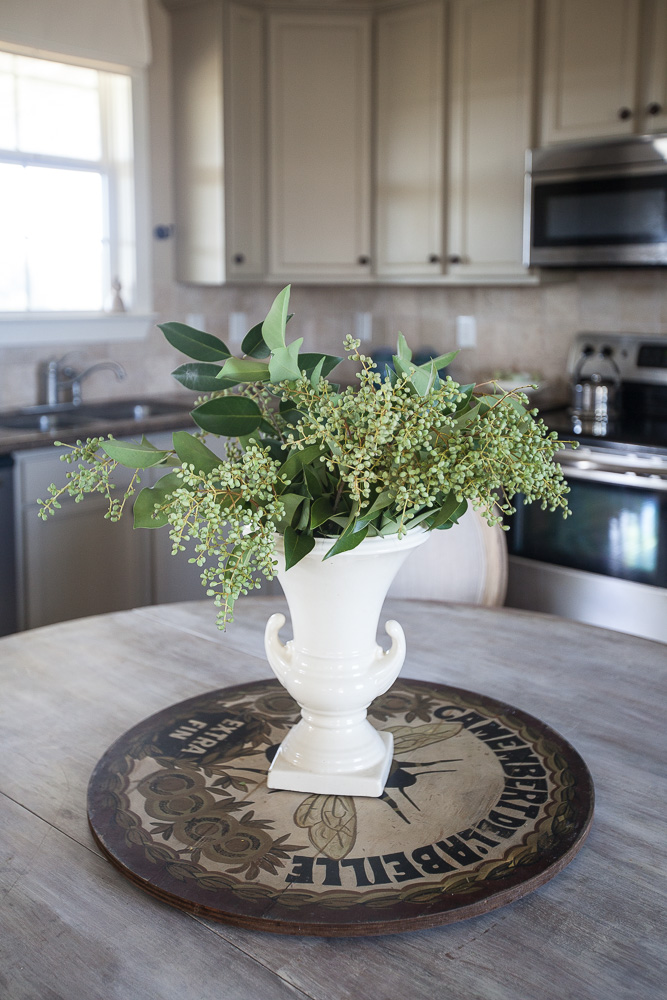 If you feel you need to go with artificial, then go for it. The olive tree below is a fake and I am enjoying it! I have an affiliate link if you want to buy one for yourself. CLICK HERE FOR PURCHASE INFO.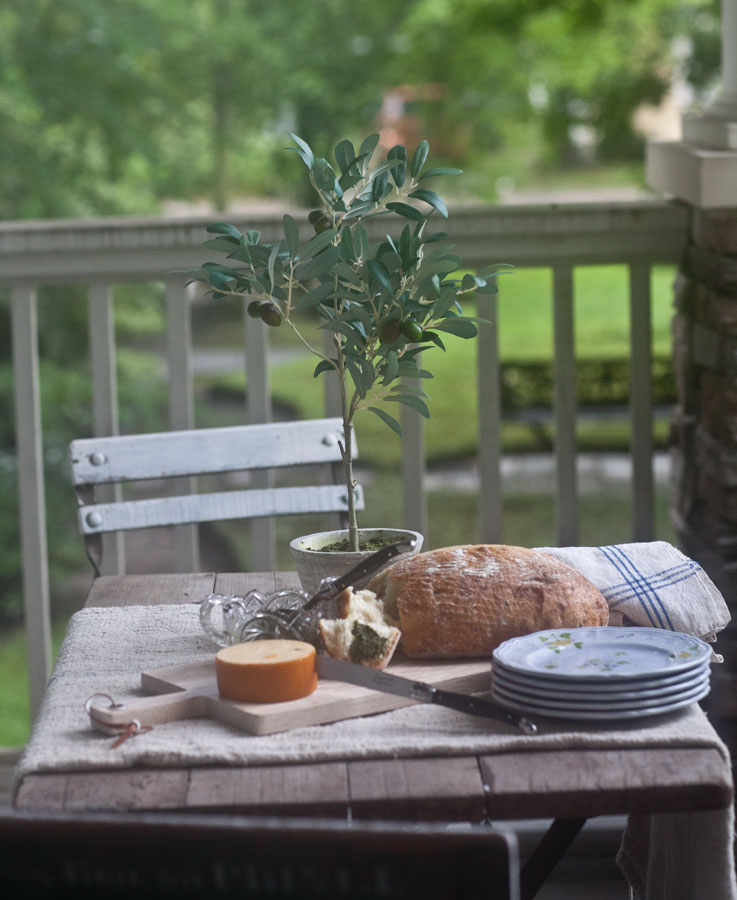 I'm here to provide ideas and tips. I'm here as your cheerleader. I want you to develop and hone your own style.  Some of you are seasoned professionals, while others are just starting out. Some of you have great confidence in decorating, while others are feeling their way. Where ever you are, I try to share information with you, to help you make the best decisions for your home. At the end of the day, it's your home, and you live there. Make it your own, customize it to work for you and your family. If you see something that is so on trend, but it doesn't work in your home, you do not need to apologize for not adopting it. And you know what? If you don't follow my advice, or you disagree with me, we can still be friends! I'm not the design police; I'm your friend.