My blog is about design, and making a room beautiful. Some would say it's about rainbows and unicorns, sugar and spice and everything nice, where the skies are not cloudy all day.
But that's not reality is it? I've found that the people with a driving passion have often experienced their own private tragedy. I am no exception.
Today is my daughter's 23rd birthday. To celebrate, I thought I  would share a very personal story.
Let me start by saying I love both my daughters and I am so proud of both of them. This is about the day my first daughter was born and how we found out she had Down Syndrome. I have found that each person has their own story of how they dealt with it. Some have no problem accepting it, while others are still depressed years later. I had a tough first year. I accepted my daughter right away, but I was sad for all the things she would miss in life. I also was worried because I knew she would be facing open-heart surgery. Add to that the other problems, the need to see specialists all the time, the many therapies she needed and the fact that she was on a feeding tube for 8 months, and you get one stressed out mama. I am going to be transparent here. I have been attacked when I don't talk about my daughter and I have been attacked when I do. I have found it doesn't matter what I say, someone takes issue with it. You just wouldn't believe the unkind things people say to me. But I'm going to share my story with you any way. If I get some ugly comments, that's what the delete button is for (and yes I use it!)
We had waited a long time to have a baby. We weren't ready for the responsibility. I was actually ready first, but my husband was in graduate school, so he wanted to wait until he was finished.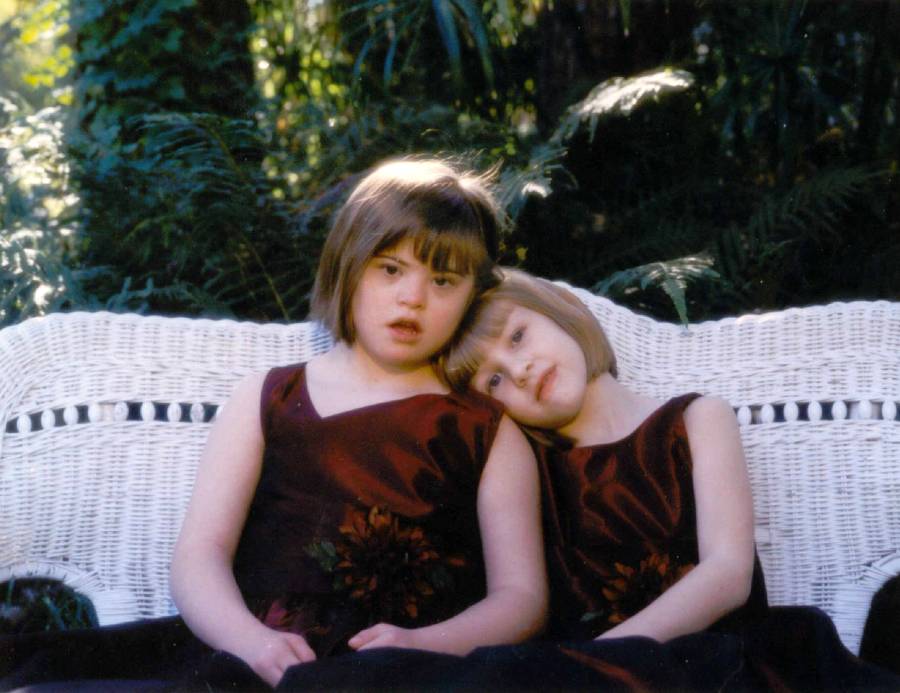 I was okay waiting on motherhood. Being a mom sounded like a lot of work any way. Finally my husband finished his graduate degree and agreed it was time to start a family. We found out right away that we were expecting our first child in August. The ultrasound did not reveal her sex, so I painted her room green with a Winnie the Pooh mural on the wall. I had two friends who were adopting; their babies were due at almost the same exact time as mine.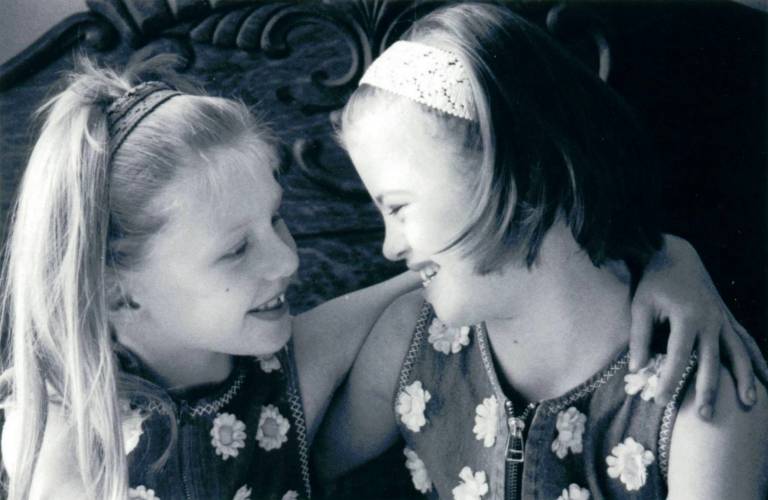 Ten days early I went into labor. It began at 8 am on a Saturday. That evening as the labor pains began to be very close together we took off toward the hospital, and the pain became very intense. The nurses checked in me, saying I was effaced, but not dilated at all. They suggested I walk around to speed up the process. There was talk of sending me home. I looked that the nurse like she had a horn coming out of her head. Walk around? Really? I was in severe pain. I insisted they come back in and check me again. I couldn't imagine the labor pains getting worse than they already were. They checked me again,and I heard the nurse say, "She's ready to go." I panicked. "Wait. I didn't get my epidural yet." I wanted drugs and I wanted them now. They said, "It's too late."
"What?"
My OB hadn't even been called yet. There was no way he was going to make it before this baby came. The nurse turned to the resident and said, "Looks like you're delivering this one." His hands began to shake. I didn't notice it at the time, but Mr. CH told me later. It was his first delivery.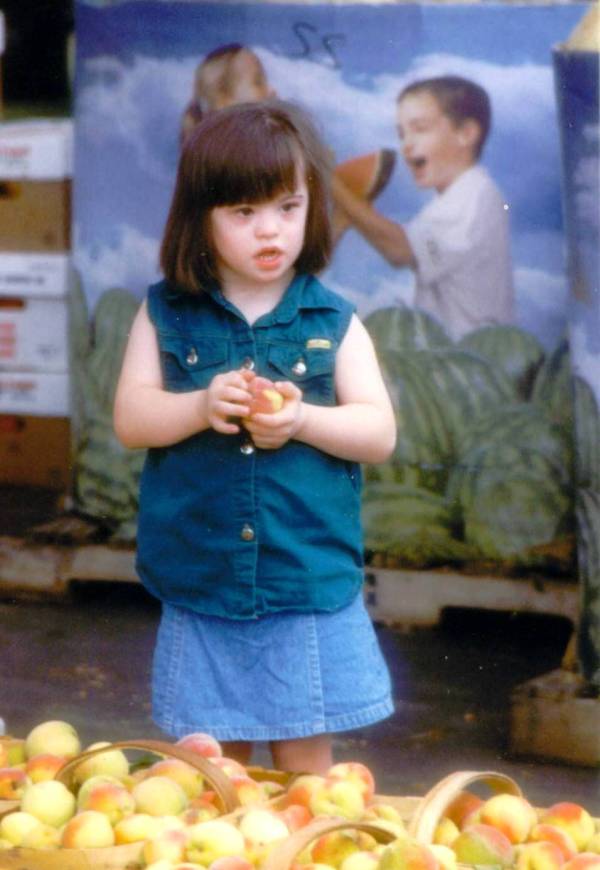 She came out in about 10 minutes which was the only good news I got that day. The reason the delivery was so easy was because she was so small, just barely 5 pounds. The nurses were quiet. I was told she needed to be checked out and they whisked her away to another room. This was my first baby. I didn't know that something was wrong. I didn't notice their knowing looks to each other. They avoided eye contact with me, but I was completely unaware of the heartbreak I would experience in mere minutes.
If there was ever an example of blissful ignorance, this was it. I'm sure the nurses told that young doctor it was his job to deliver the bad news. My OB was still not there. We were happy, smiling and laughing. Nothing could prepare us for the next thing that happened.
The doctor walked back into the room. I can see it all now in slow motion. That is the moment my life changed.
He said, "There's something abnormal about your baby." My heart began to beat very fast. I knew this was bad, very bad. I knew because of his voice and body language. I understood in that moment that he was about to say something that would crush me. Then he said it. "I think she has Down Syndrome."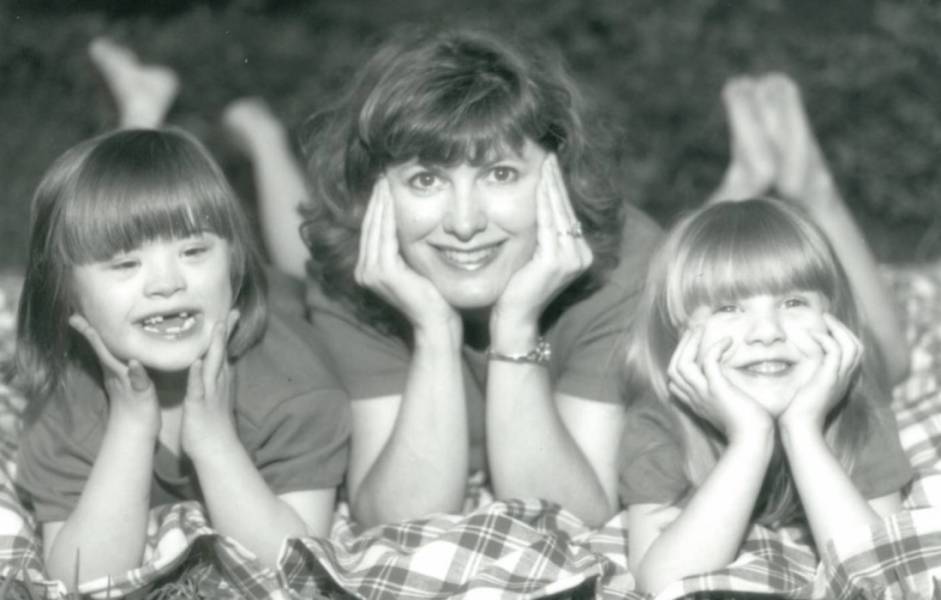 He started talking again, but I couldn't concentrate on what he was saying. Basically he was congratulating himself on being brave enough to come tell us the terrible news. I needed time alone. I needed to process what he said. I was not in the mood to pat him on the back for his bravery.
The bad news piled on bad news. She had a hearing problem. She would need open-heart surgery in a few months. She couldn't feed by mouth so they were inserting a feeding tube. They were testing her for Leukemia. The list went on and on. She would remain in Pediatric ICU until further notice. We would not be taking her home anytime soon.
As we arrived home, the house was empty. There were no sounds of a baby crying. The bassinet was in place but eerily empty.  Had we been able to bring her home, I think it would not have felt so traumatic.
My perfect life was no more. I never felt as if I was a member of an exclusive country club, but now I felt like an outsider looking in to a club that I no longer belonged to. It's still difficult for me to grasp how depressed I was. My friends told me I just needed to go the mall, that I would feel better there. But they were wrong. I had to feed her via a tube that went into her stomach. These were very difficult to do without an IV pole, so we had to make to home for every feeding. And then there were the people that stared at us everywhere we went. The feeding tube taped to her face drew everyone's attention.
To continue the story,
To read about her open-heart surgery, PART I CLICK HERE.
Open-heart surgery PART II CLICK HERE
NEXT CLICK HERE. 
NEXT CLICK HERE