I talked before about following trends and how you need to follow your heart when it comes to decorating. I want the home to reflect my style NOT the current trends. Still I appreciate that some things can really date your home, and can get in the way of you being able to enjoy it.
The trick is to select finishes, accessories and furniture that are classic.
Having said that I do have to admit that just because you choose something classic doesn't mean it will never look dated. I remember loving the cottagey very busy patterned fabrics of the 80's with loads and loads of florals. They were based on very old patterns and I thought they would ALWAYS and I mean always with a capital "A" be in style.  Well some of those fabrics now look dated.
This was one of my first design lessons. I thought I was being smart selecting traditional styles. I thought that meant the look would never go out of style, but I was wrong.
To be completely honest, there is no way to guarantee that something will never go out of style, but there are things you can do to limit the chances it will happen.
GO WITH SOLIDS ON FURNITURE
I love patterns, I promise I really, really do, but they can be so costly to use on a sofa or chair. I have never had a chair or sofa wear out, never. But I have had sofas and chairs over the years that I got so tired of. Why? I didn't like the pattern any more. Colors don't go out of fashion as easily as patterns do. If you love the shape of the chair covered with a solid fabric, you will probably keep it for the long haul.
USE PILLOWS TO ADD CHANGE THE LOOK OR ADD PATTERNS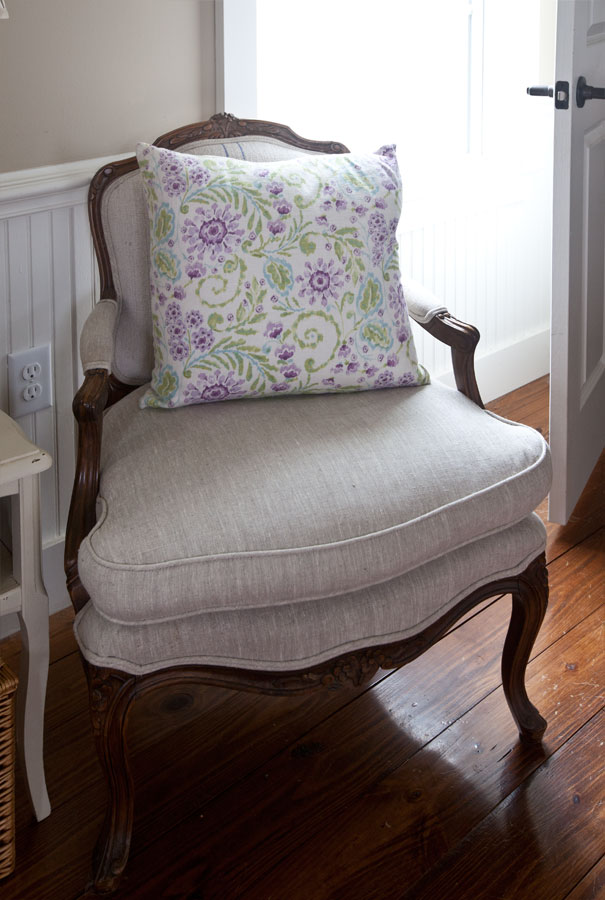 Pillows are much cheaper than furniture. So when you want to add patterns, do it with pillows. When you want to add a color, do it with pillows.
STAY AWAY FROM FADS
I know, I know fads are fun. They are new and everyone jumps on the bandwagon, and it's fun to be part of the movement. But then after the party is over, you could be left with something you end up tossing. Some things that seem to be out these days are a things made from chevron anything, stuff made from pallets, and keep calm signs.
STICK WITH THE CLASSICS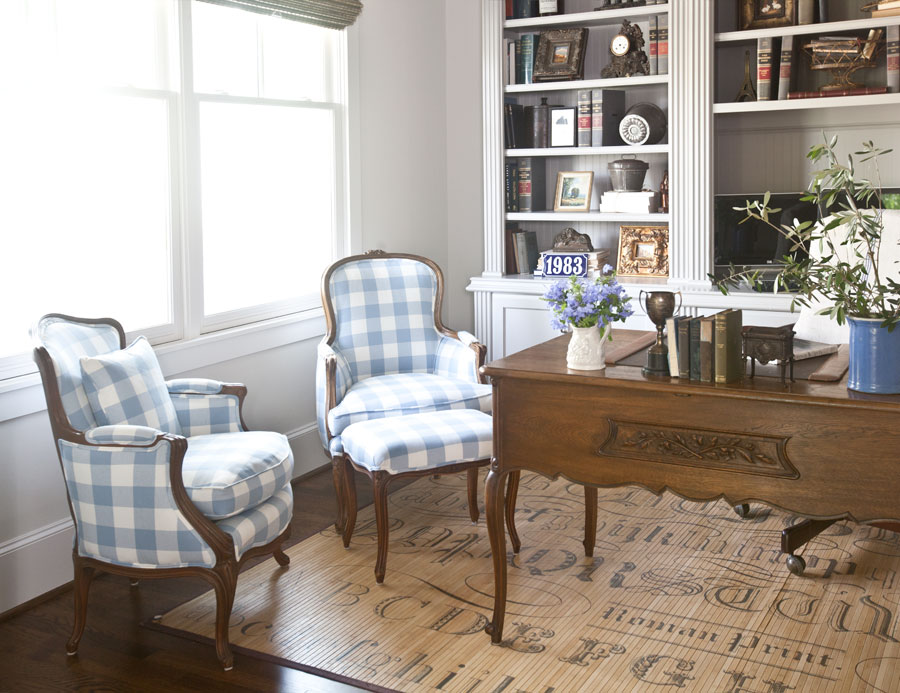 As I said before even classics can go out of style, but some things are always in style. French chairs, for example, are always in style. Yes I know these chairs have a pattern, but it is a very simple, classic pattern, not one associated with a particular time period. I'll give you a list of things I believe are classic. If you go to another blog you will probably see someone saying the exact opposite. That's okay, it's all opinion. So here's a list of things I feel are classic
traditional furniture
French furniture
French anything really
Neutrals
Nice moldings
Stainless steel appliances
antiques
granite and marble counter tops
hardwood floors
wood sash windows
linen tablecloths and napkins
old books
DEVELOP YOUR OWN STYLE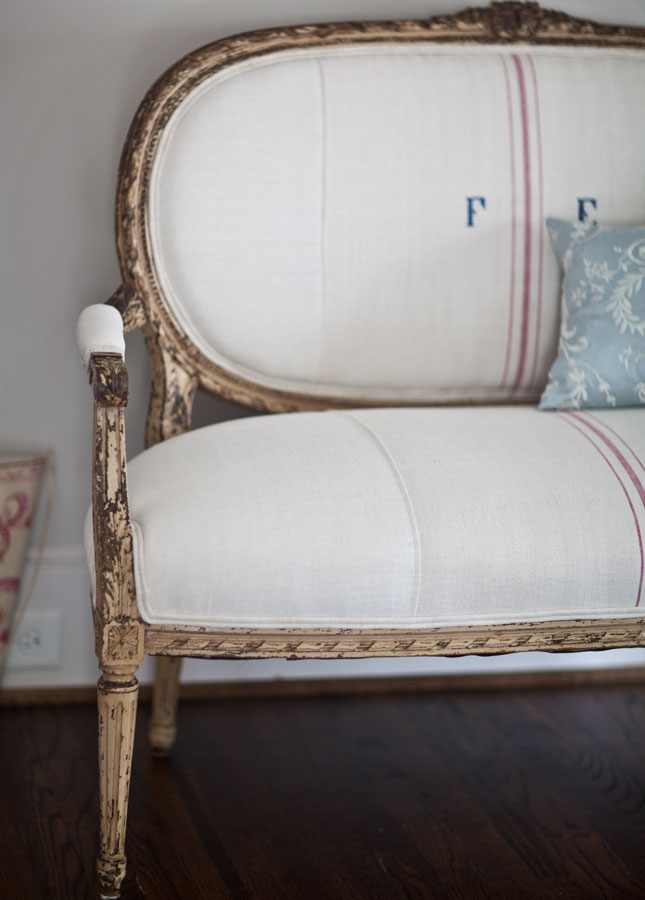 If you see a style maker, they usually don't look like anyone else. That is because they are not following trends. So if you saw a one of these iconic people, they would always look a bit avant garde. So I am not suggesting you go crazy, and buy a purple leather sofa with pink flowers just to be different. I am suggesting that you find what makes your heart go pitter patter and work with that. The more unique your home is, the less it will look dated later. If you follow fads, people will be able to date the minute you stopped keeping up with the fads. If you follow your own style, then it is much more difficult to place when a room was decorated.
Does that make sense?
If you stay away from fads, your home won't look dated so quickly.
Fill your home with stuff you love you will love it even if it does look dated to others.
Develop your own style and as your confidence grows you will care less and less what others think.
Stick with classics and it will look great for a longer time. The light fixture below is based on a classic design, but it has a super cool twist.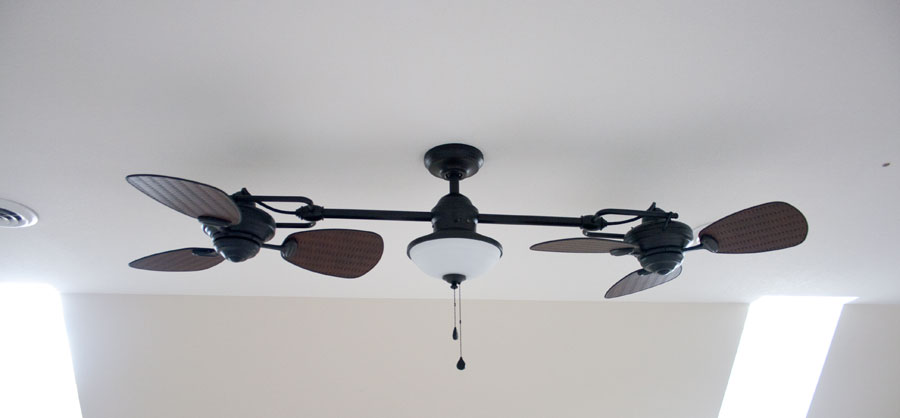 Well I think that's enough to get me in trouble for awhile, hee, hee.