Sometimes readers love what I do, and then sometimes well to put it mildly they hate it. That's right, not everyone appreciates my sense of style and adventure.
See? You thought it was all fun and games being a blogger, but we do get our share of criticism. Sometimes I agreed with what was said, and sometimes I didn't.
I know I like to focus on my decorating successes, but I thought today we would look at what readers disliked the most. And here they are in no particular order.
That's right. Someone thought this was weird. A tree in a cup weird? I don't think so. Creative and kitschy in an off-beat way, okay I've give you that. Let's just say meals can be a bit treacherous at my house.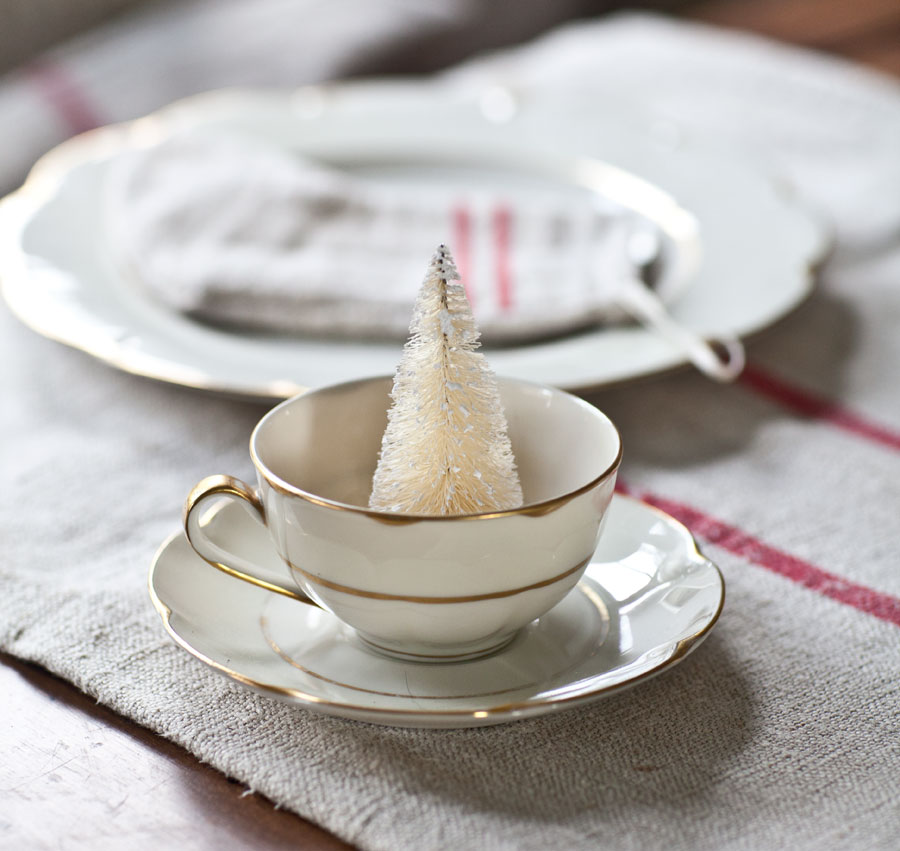 2. The Fall leaves on my plates
One reader thought these leaves were lame. In my defense, I did call it 'Fast and Easy Fall decorating' so really what did you expect? (Maybe she didn't get the memo, leaves Scotch-taped to a plate are cool.)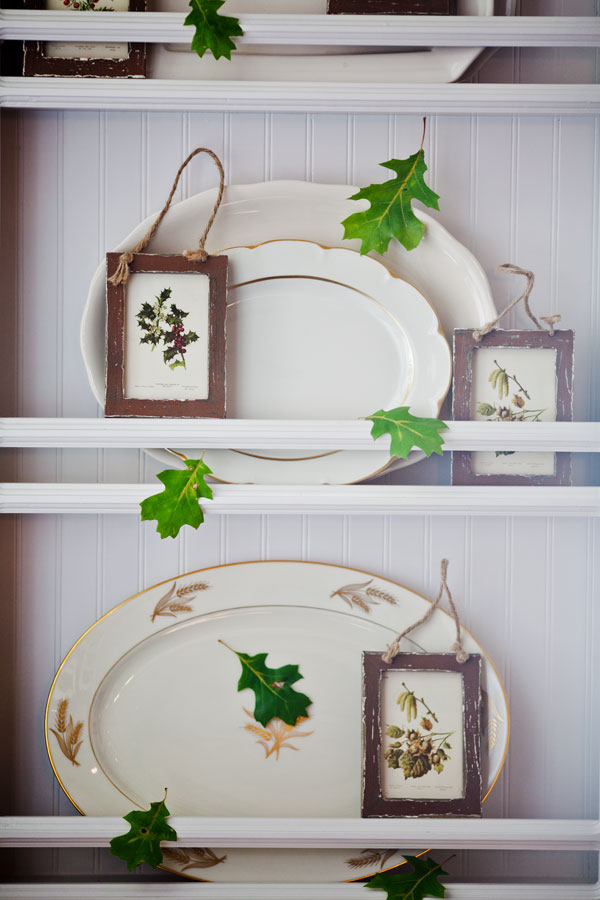 3. The chair on top of the cabinet
Some readers didn't get my vision. I thought it had that 'chairs stacked haphazardly like in an old warehouse' look. Again the chair was broken and I was trying to find a creative way to use it somewhere. Eventually I did take it down, not because I caved under the pressure, but because I decided I wanted to do something else. I fixed it and painted it. You can see the finished product HERE.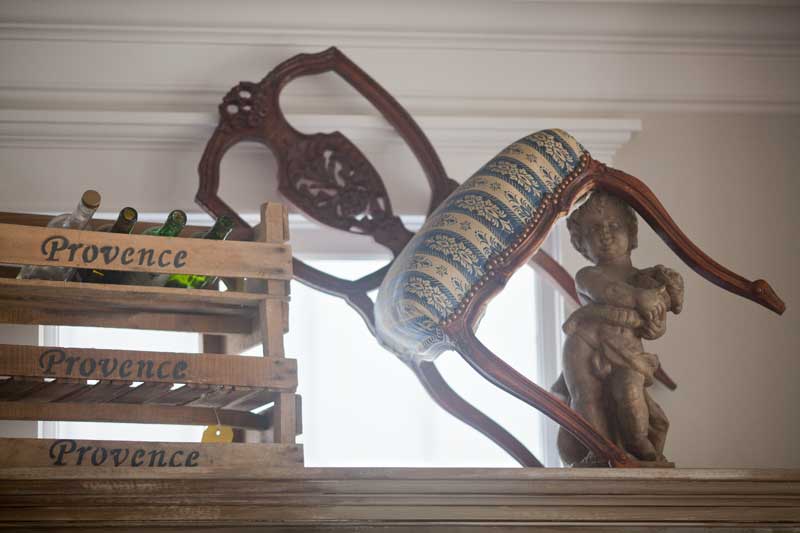 This is unacceptable because plates only belong in the kitchen, and everyone knows that. This is wrong, wrong, wrong. But I've got my hands in the air like I just don't care, or something like that.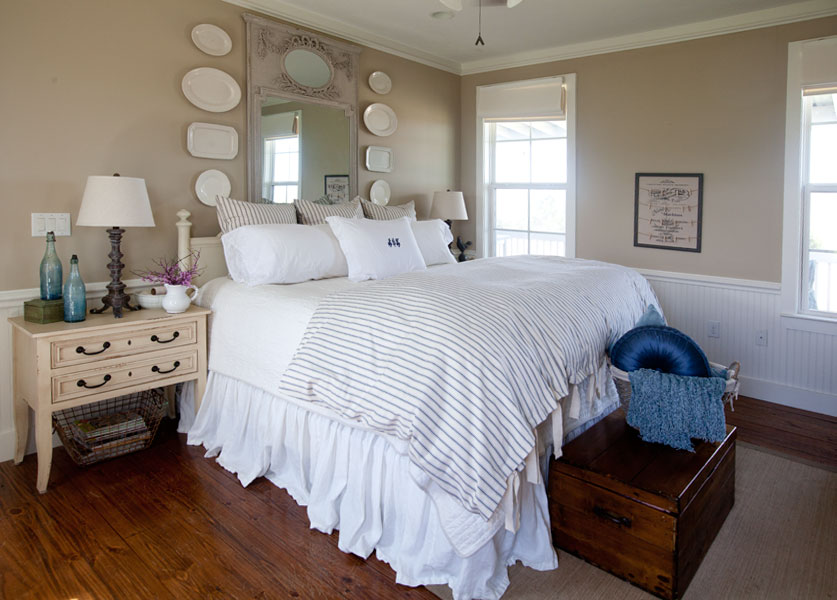 The color police routinely write me tickets when I go neutral. This was an affront to rainbows and unicorns everywhere.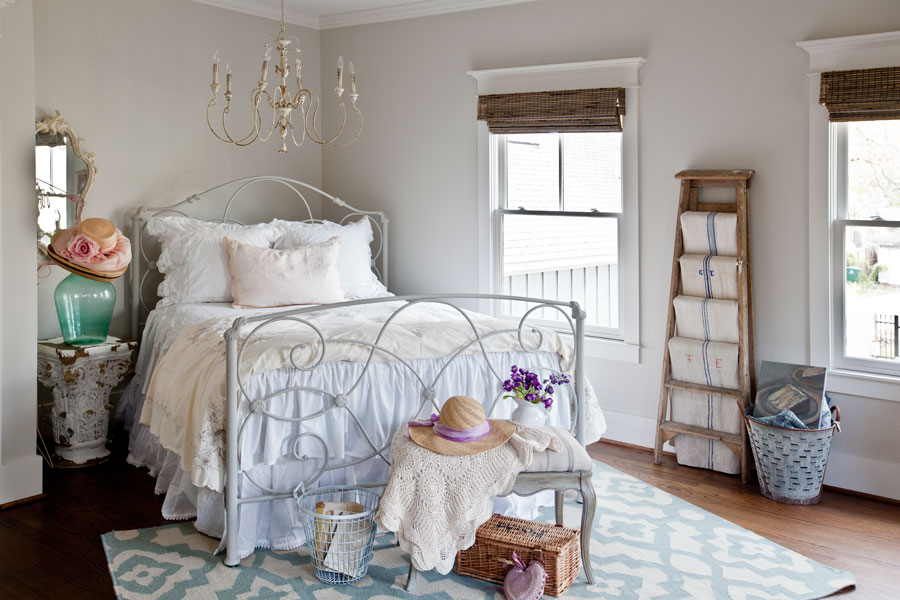 6. The white bedspreads in the girls' room
Someone said it looked like the hospital ward at Downton Abbey. That made me laugh out loud. I had to agree too. I added lavender and you can see the improved room HERE.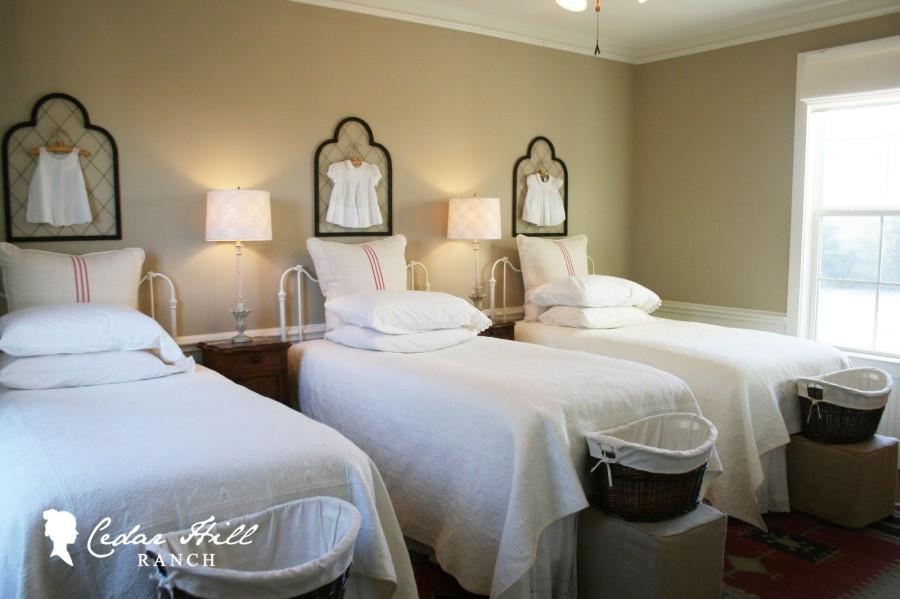 This is just wrong. I know it is wrong because a reader told me it was. Do not put books in a chair. Chairs are for sitting only.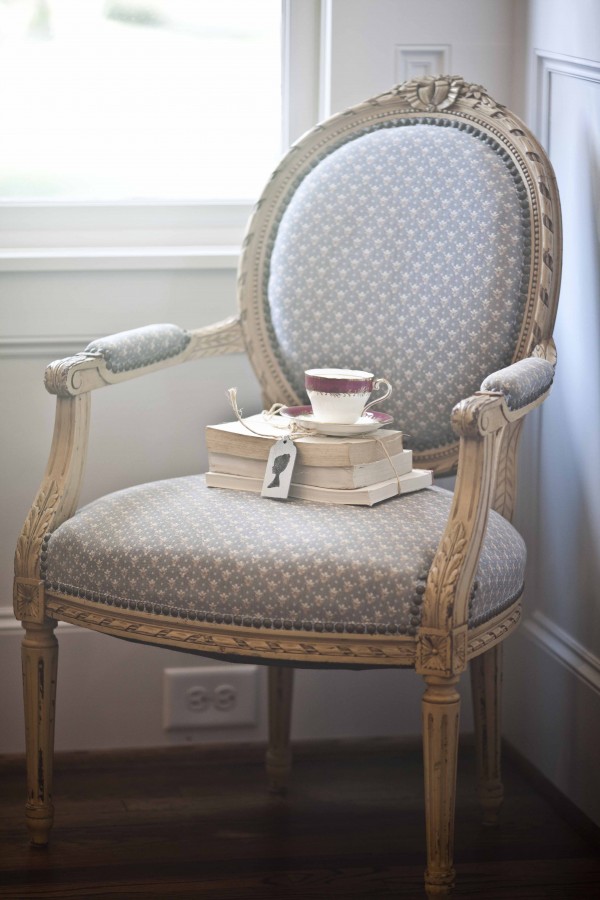 8. The ruined antique coffee table
A reader accused me of ruining a valuable antique, because I painted it. This piece is probably from the 1970's. I can assure you it is not an antique. I did not ruin an antique; I saved it a vintage piece from a landfill. She also informed me this was a coffee table and not an ottoman as I claimed it was. It came with a cushion, so you decide.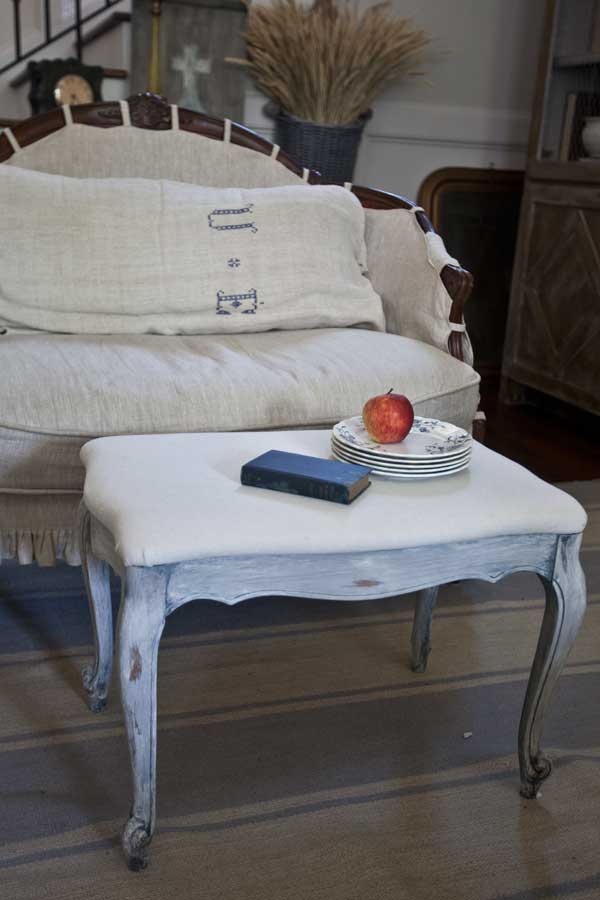 9. The book bundles
The librarians came after me for this one. I was accused of defacing books. The books were paperbacks in terrible shape, but that mattered not. This was clearly book treason.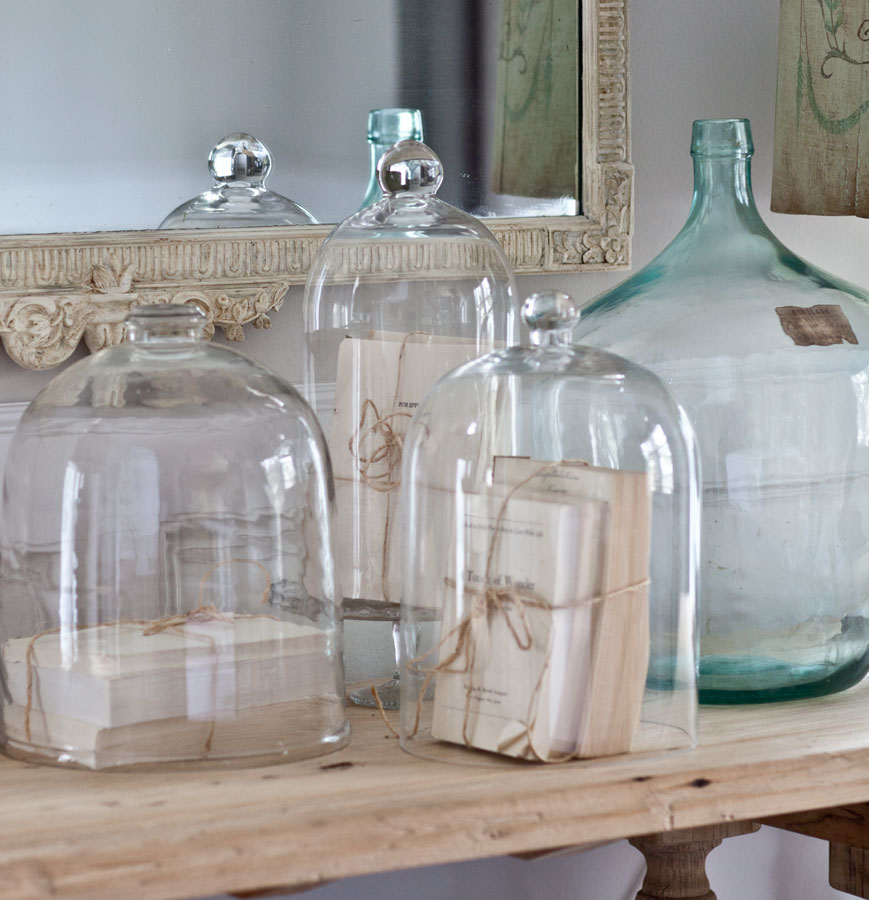 Just look at the fireplace do you see a creepy face? Once a reader pointed it out to me. Now I can't NOT see it. I had to change what I had on the doors above the fireplace so that it did not look like a face ever again. You can see what I ended up doing for this year, HERE.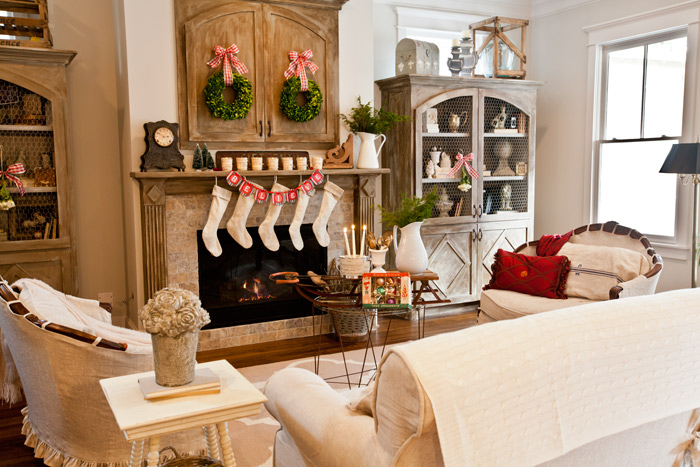 So I hope you enjoyed my walk of shame.
Why did I do this post? Well partly to entertain you, but also I had another deeper reason for doing it. I want you to become immune to criticism. If you fear failure, you'll never try and never reach to achieve more. I think part of the creative process is learning to tune the nay-sayers out. You need to be able to move boldly forward even if no one else shares your vision. So I hope you see it will happen and it's not the end of the world.