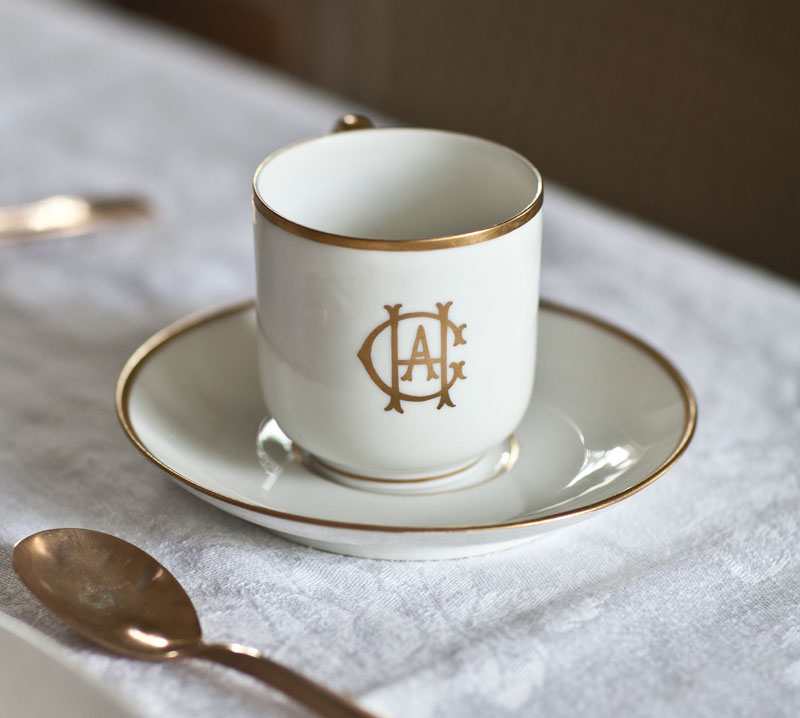 This Fall table setting starts with my recent splurge. Yes I have plenty of dishes. I do NOT need any more and yet I made a little purchase a few days ago. This was just a set of a few plates and demitasse cups and saucers. Why did I splurge? Well can you tell why I had to have these?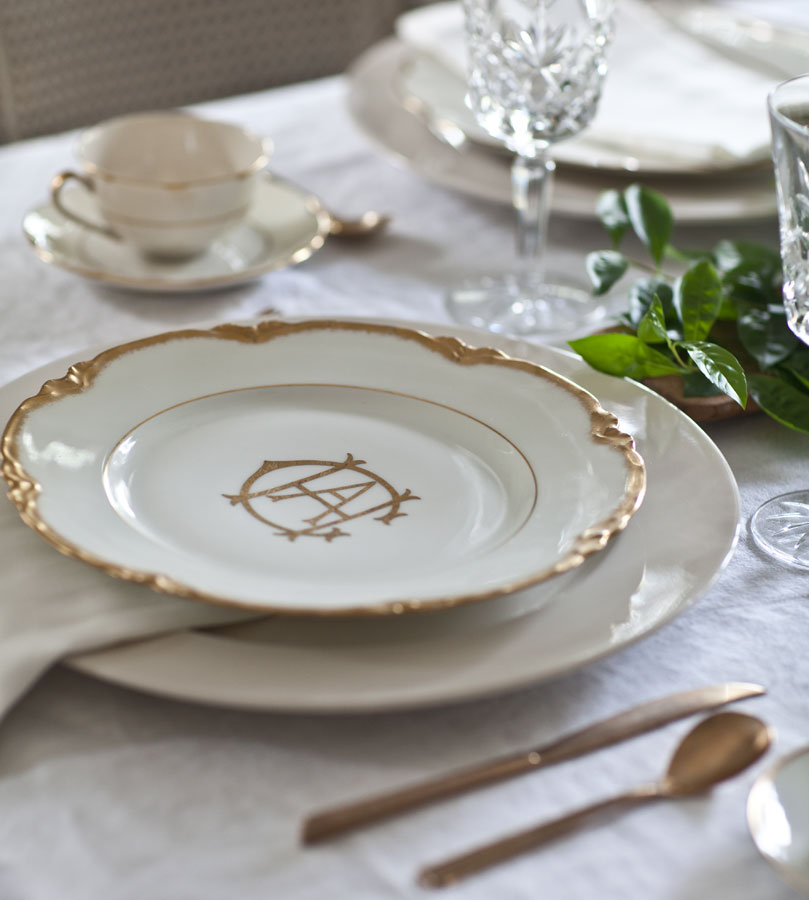 They are Haviland Limoges
They are made in France
They are antique (at lease I believe them to be antique based on the marks.)
Most importantly they look like they were custom made for me – Note the "A C H" which of course stands for Anita of Cedar Hill. Actually it might stand for Charles Haviland, but I would argue that.
I found these dishes on eBay.
TIP 1: Ebay is a great place to find vintage dishes.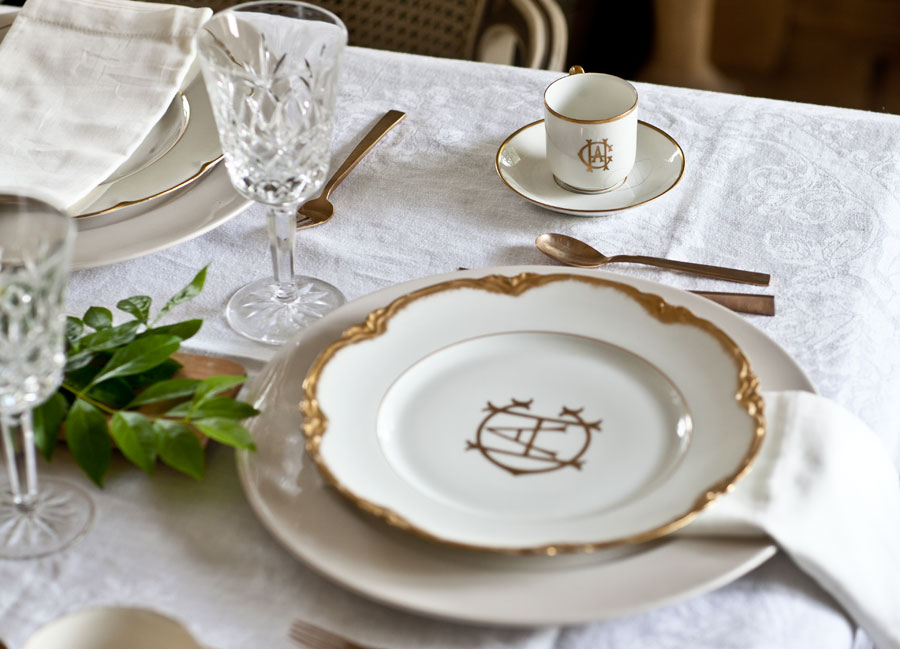 As you can see I did not need to have a set of 8 or even 6 plates to make these work. I used them with what I already had. The other plates are simple cream and gold scalloped edged Haviland plates we had inherited. I just used the monogrammed plates at the ends of the table. So really I just needed 2 plates to make this work.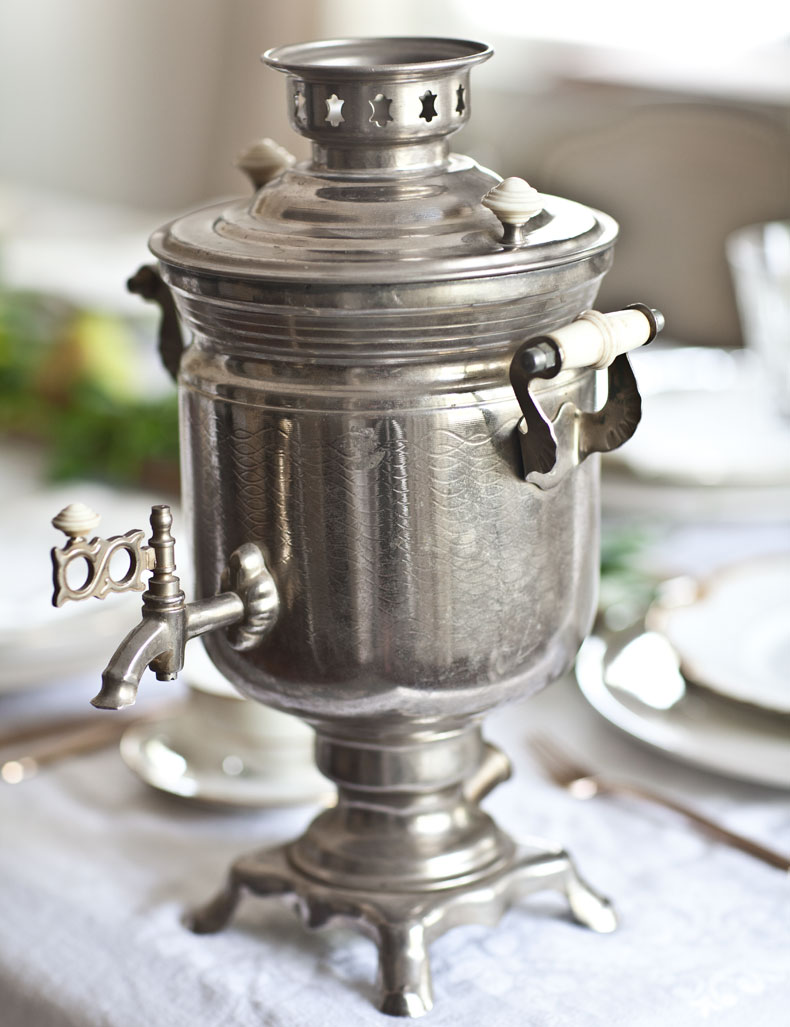 TIP 2: Mix and match your plates. They don't all have to have the exact same pattern to work together on a table.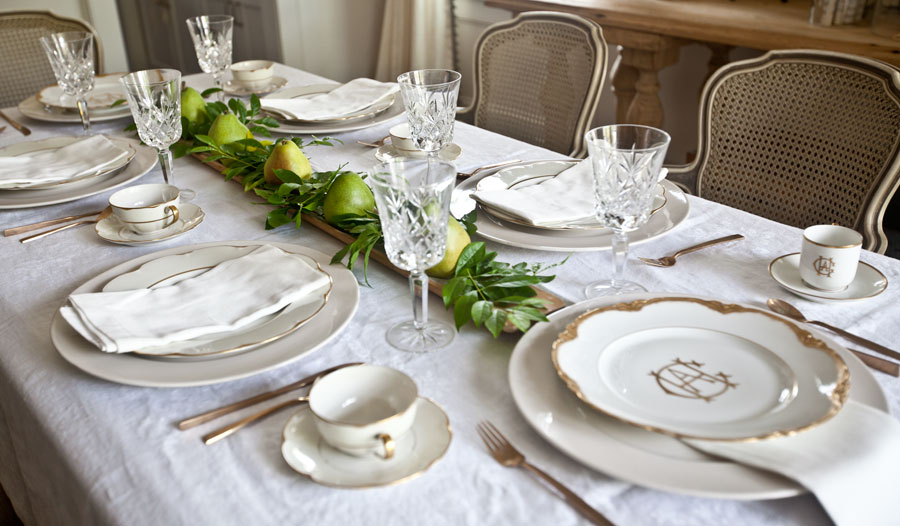 The other cool thing about this table setting are the 'gold' silverware. These pieces are from Thailand and are called 'bronzeware.' They are also inherited. The linen tablecloth is inherited. Although I've been accused of making things too simple, I still love simple things. This is an elegance in simplicity, and I like uncluttered spaces. Here I used a vintage baguette proofing board to display a few fresh pears and leaves from a shrub in my garden. I love using a short centerpiece like this because it does not block faces or conversation during a dinner party. If you live in Houston, I have a few more baguette proofing boards in my booth at Heights Antiques on Yale.
TIP 3: Three is elegance in simplicity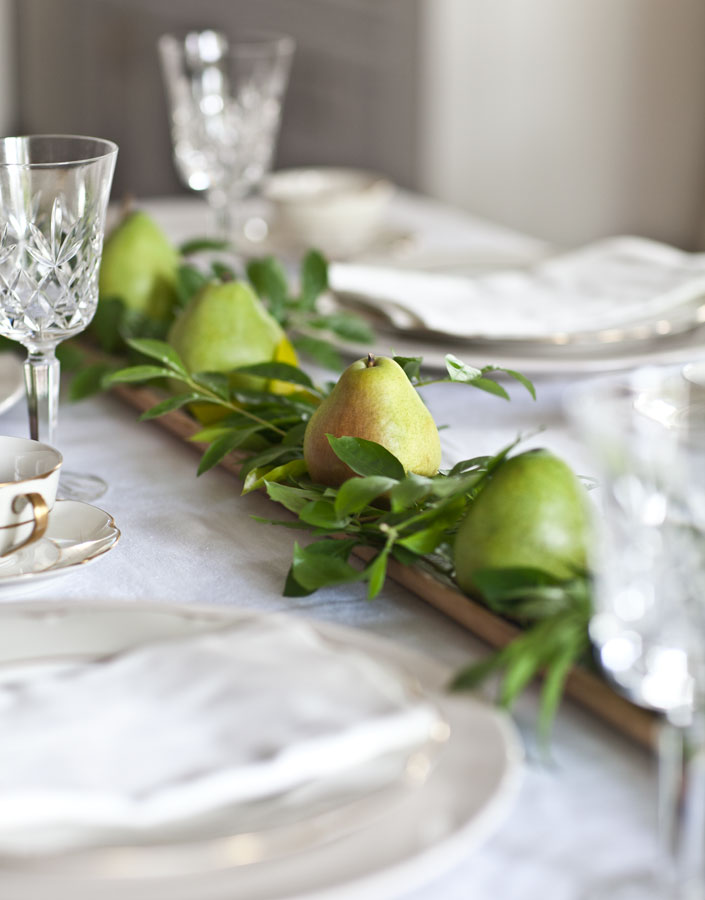 TIP 4: Try a short centerpiece so guests can see each other across the table. 
I love working with pears and they make for a lovely centerpiece any time of year, but especially in the Fall.
Did you get your copy of French Accents yet?
I'm celebrating my 600th online sale with a little thank you. You can get a signed copy of my book for $5 off! Even if you already have a copy, I hear they make great gifts.
Just use the discount code 5OFFBOOK but hurry! The sale ends Oct 29th.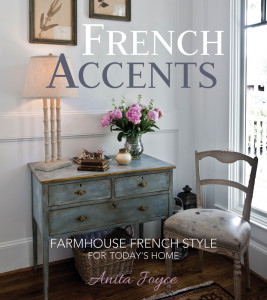 I have some book signings coming up and wanted to update you on the dates and locations.
Houston, Midtown   Adkins Architectural Antiques – October 31, 2015,  2 – 4:30 PM
Houston, Spring Branch   Village Antiques – November 13, 11 AM – 2 PM
Houston Heights   Jubilee – November 14, 2 – 4 PM
Houston, Washington Heights   The Vintique Flea – November 21, 11 AM – 7 PM
Houston, Washington Heights   The Vintique Flea – November 22, 1 PM – 5 PM
Houston, Rice Village Area   Three Doors Houston – December 3, 5 PM – 8 PM
Rosenburg   Once Again – December 4, 1 – 5 PM
Old Town Spring   Glow Worm December 5, 11 AM – 12 PM