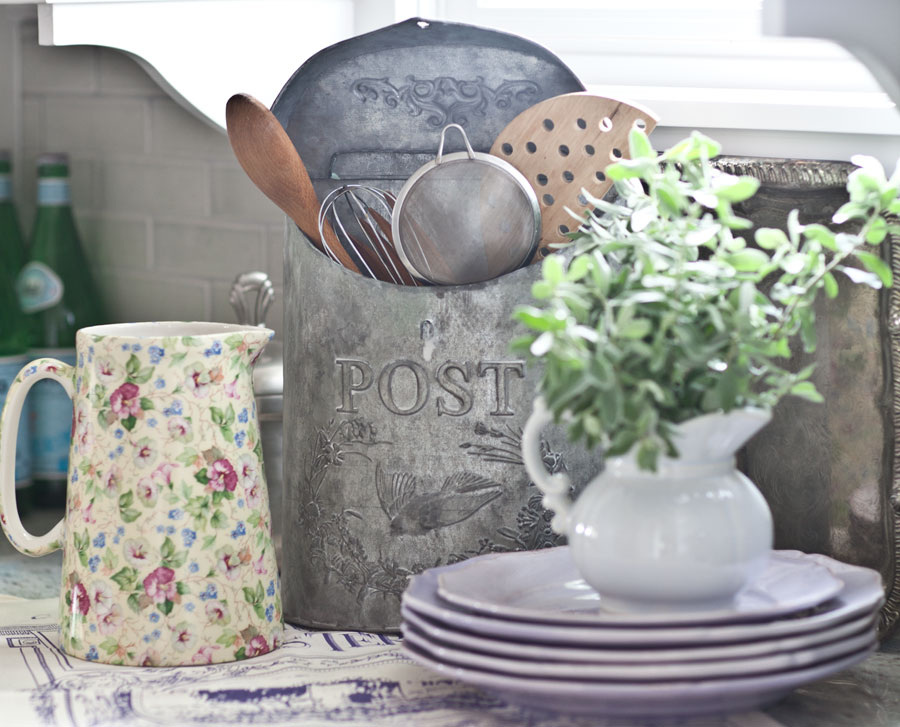 I adore vintage pieces in my home, but let's face it, they aren't always easy to find. So I love to find vintage-inspired pieces whenever I can. This one was provided by Decor Steals. Let's see some different ways you could use this box. The first photo shows it in my butler's pantry holding some kitchen utensils.  I really like using it with the spoons and whisks and things.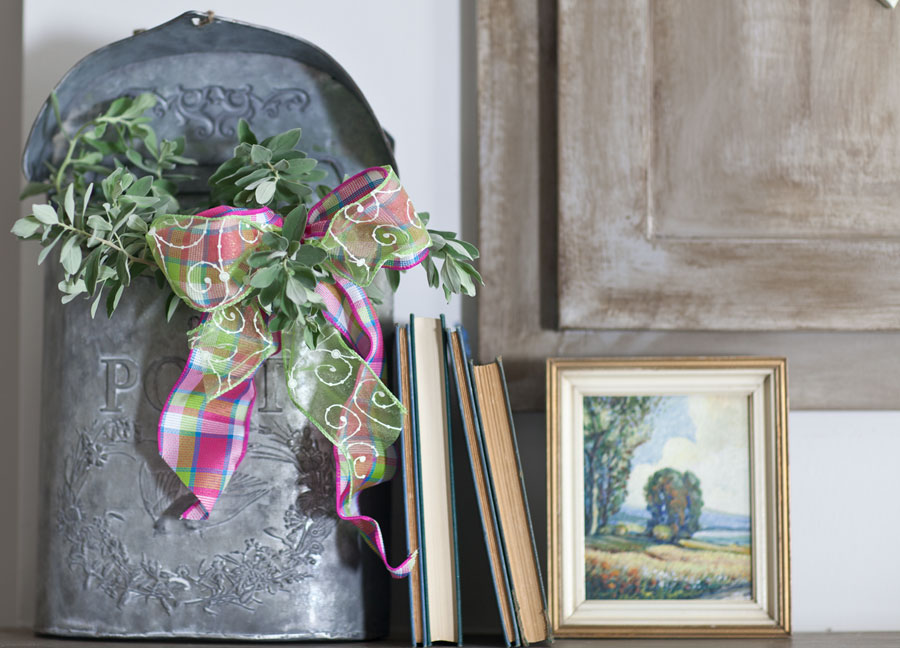 I also tried using it on my mantle with some ribbon and cuttings from my yard. I put a plastic cup inside so that I could put the branches in water. Next I tried it in the kitchen again with the utensils by the stove this time.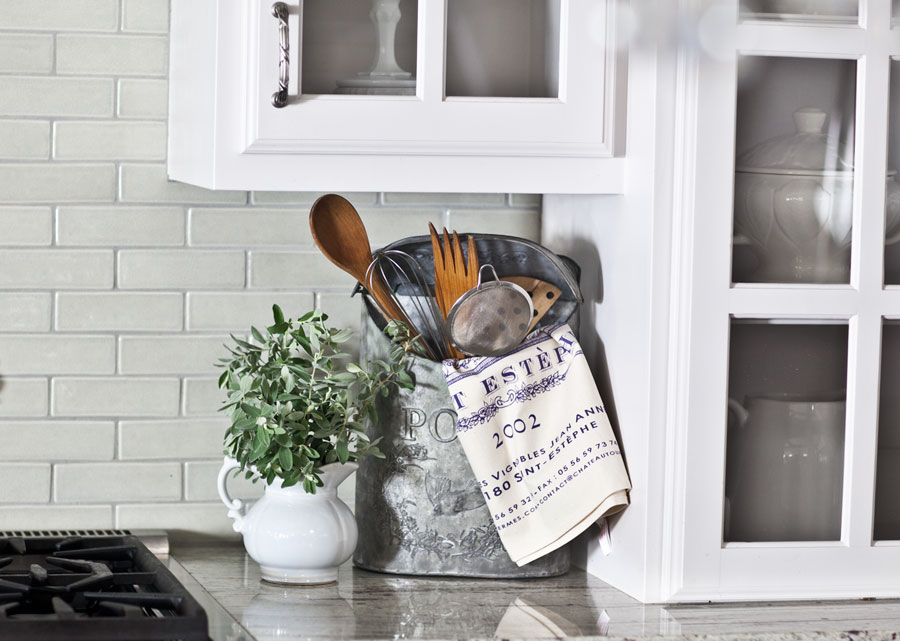 Then I thought I would try it on my hallway shelf with a scarf to add some color.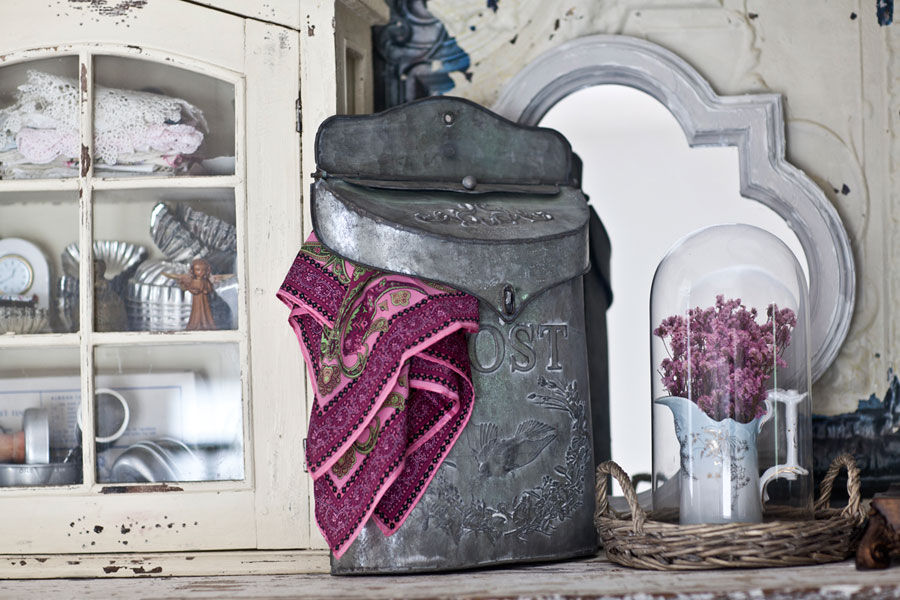 Well, I honestly couldn't decide where I liked it best. I also thought it would look great holding towels in the bathroom. Or if you really wanted to be traditional, I suppose you could use it to hold mail.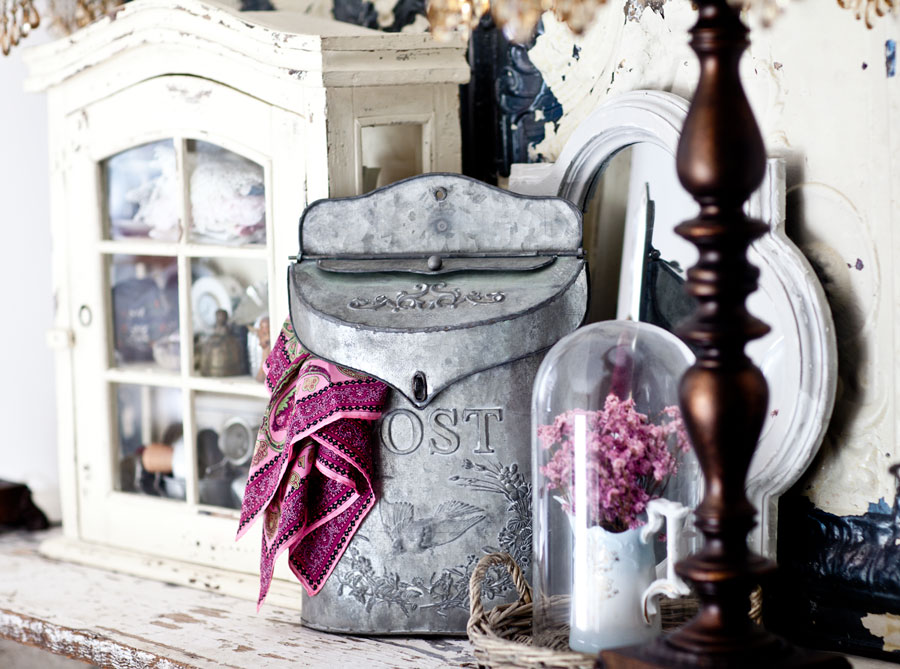 The uses are endless.
This was part of the design ingenuity challenge by Decor Steals who sponsored this post today.
So where can you buy this post box? At DECOR STEALS of course!
If you would like to receive notifications of their daily deal (I open mine every morning!) you can find it here.
EMAIL NOTIFICATION OF DAILY STEALS
Oh and the best part, there's a giveaway!!! 
Check out what Edith and Evelyn did with this post box!