The first battle seems to be deciding what your style is, but then once you define it and decide what is is, how do you add it to your home?  Well if your style is 'farmhouse' or 'farmhouse French' I have 7 ideas on how to add farmhouse style to your home.
Are you ready? Here we go.
1. RUSTY IRON.
Iron is something I adore, especially if it is a bit rusty. I was so excited when I found these lamps at an antique store; I love them!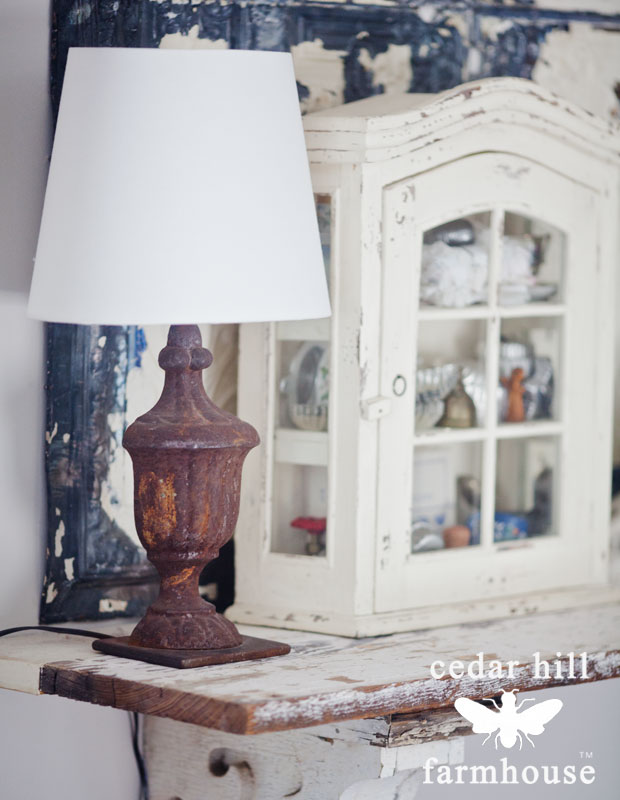 2. VINTAGE BOTTLES
They don't have to vintage, but you get bonus points if they are. Well what I really mean is that the old bottles are wavy and have a lot of character (imperfections) that you don't get with modern glass. They both are lovely, but of course, I prefer the old bottles when I can find them.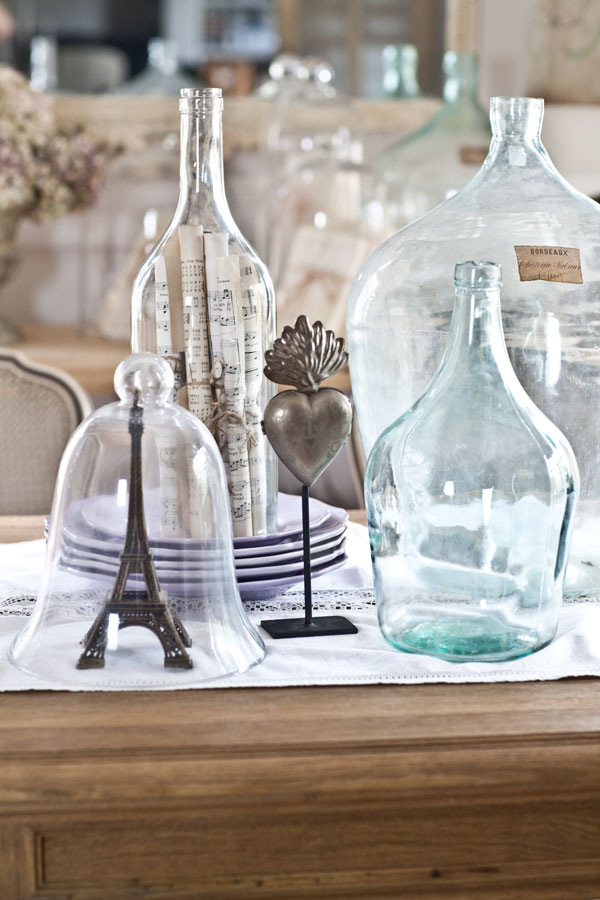 3. WROUGHT IRON FURNITURE
The furniture can be chairs, a table, or a bed, but the iron feels very humble and friendly. I love the look. It's very casual and makes for a welcoming spot.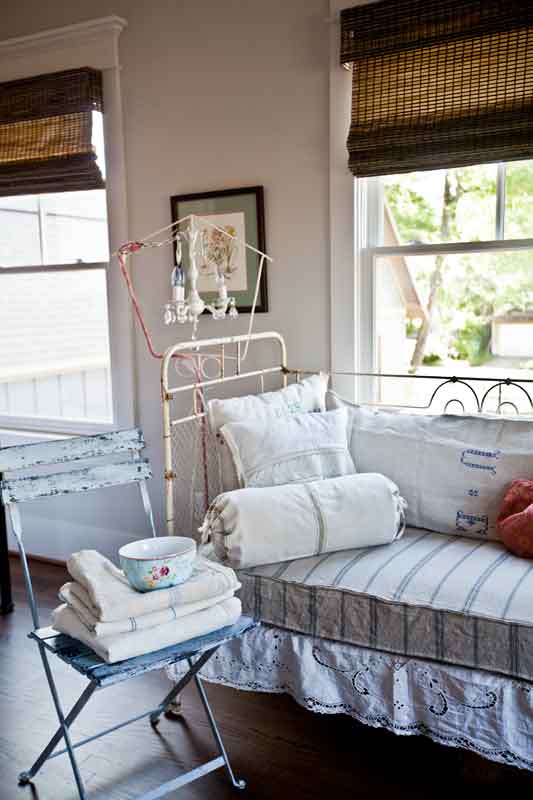 4. BASKETS
What's a proper farmhouse with gathering baskets? They just say 'farmhouse' all day long. I used a color wash on this one. You can find out how I did it here. COLOR WASHED BASKET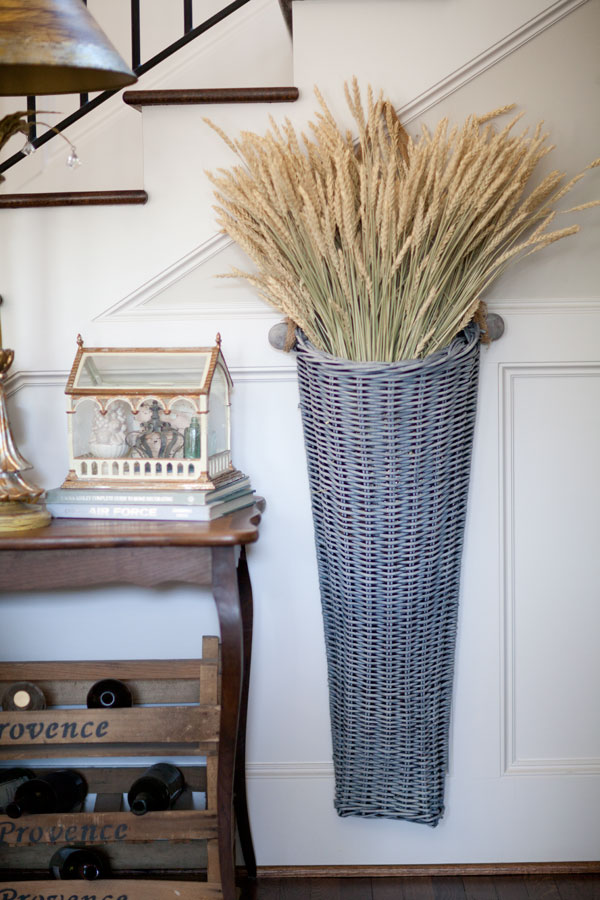 5. WOODEN CRATES
They are humble and rustic. A farmhouse would have been filled with very simple things and a wooden crate could have been used for all sorts of things. This large one can with a very large antique bottle in it at Round Top.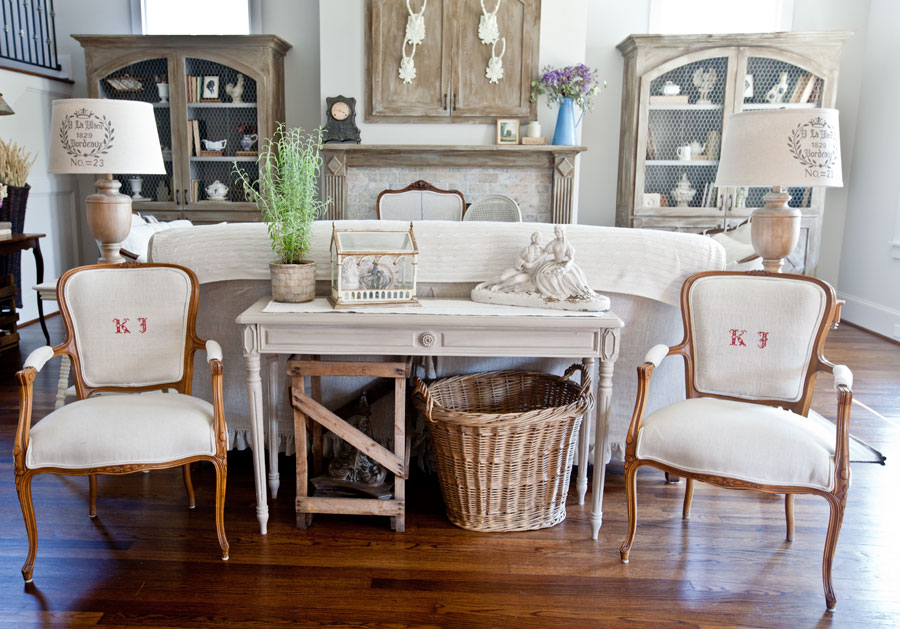 6.  PINE FURNITURE
If you didn't have money or you didn't live where the finer woods were available you were stuck using pine. It didn't have the regal appearance that walnut or other fancy woods had. It was for simple folk. I have to admit, there is something that I just adore about pine furniture. I think I love it's simplicity and humble origins. This one has oodles of character.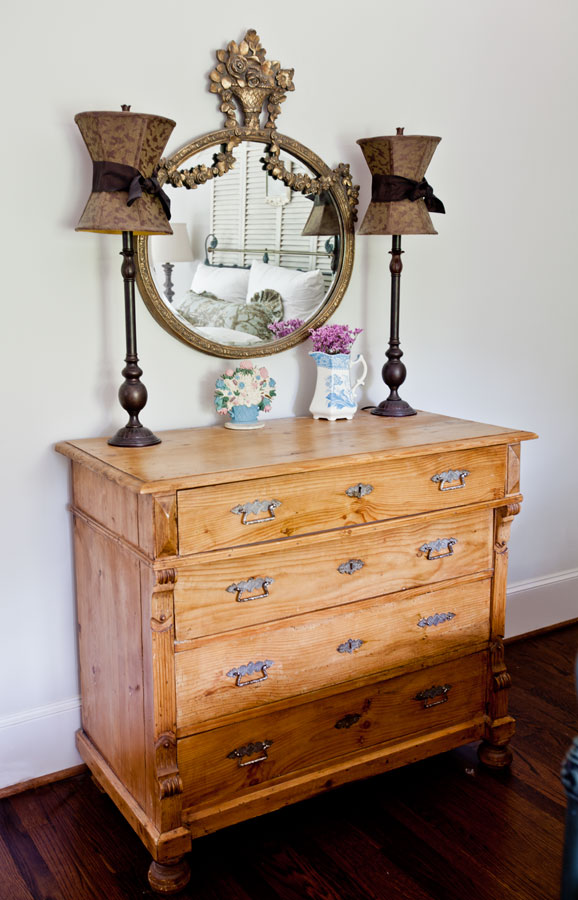 7. SALVAGE MATERIALS
We love the patina on old things, the chipping paint and the worn edges. I love using salvaged architectural materials because of their character,  but long ago they built farmhouses sometimes using salvaged materials because that was all they could afford. Still these old details make a home come alive, and give us a connection to the past.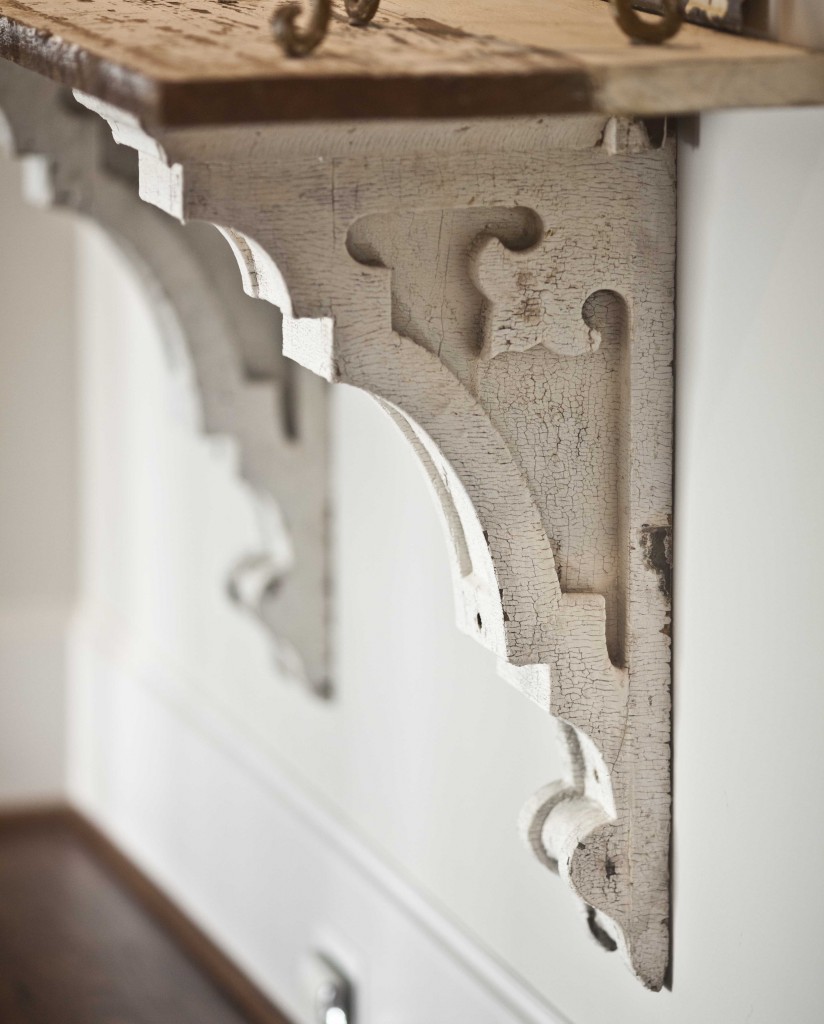 There you go, 7 ways to add Farmhouse French style to your home. How about you? What do you like to use in your home?
This is part of our DIY Tips and Tricks series.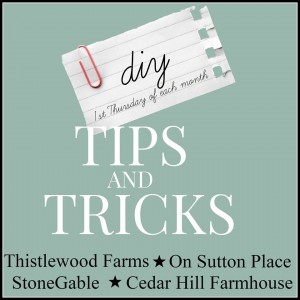 Here are some more ways to Add Farmhouse Style to your home.