Today I'm on the back porch with Jenni of Dear Lillie.  If you haven't seen her blog, you are in for a real treat.  And if you have seen her blog, then I think you are really going to enjoy the interview.  Here she is in her own words. 

1. Why did you start a blog?
Shortly after we opened our shop we were looking for inexpensive ways to advertise and my brother-in-law suggested we start a blog. To be honest, I was pretty skeptical at first but decided to give it a try and the next thing we knew the majority of the traffic to shop was coming from the blog! He was right! =)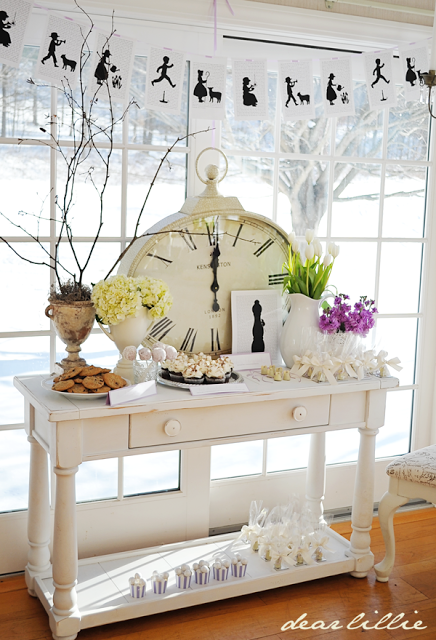 2. What was the most exciting thing that has happened to you because of your blog?
That would either be getting to travel to New York City and appearing on the Nate Berkus Show or getting a spread in Better Homes and Garden's Christmas Ideas Magazine.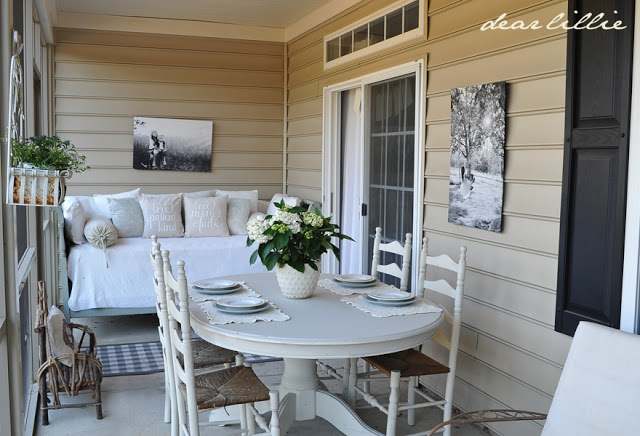 3. What is your dream gig or do you already have it?
That's a hard one. I think I would say I almost have it. I would love get to the point with Dear Lillie that all I had to worry about was the design element of it (which we are slowly getting to that point as my brother runs all the day to day production and business side of Dear Lillie- yay!) but second to that I think my dream job would probably be working for a design magazine or as a photo stylist.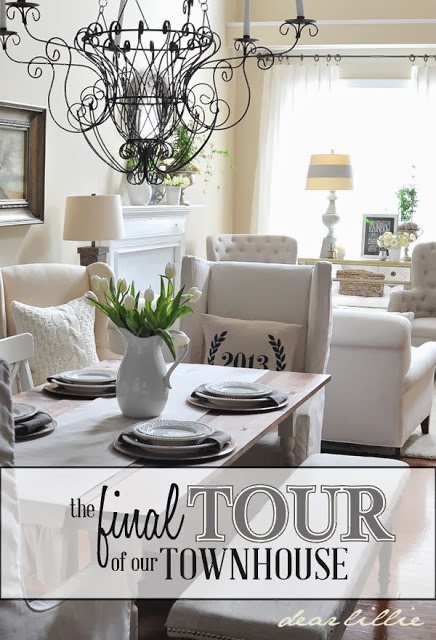 4. What are a few things that readers would be surprised to find out about you?
Oh goodness! I don't know. I am a major neat freak when it comes to clutter and like everything to be put away but for some reason that doesn't apply inside closets or drawers – haha! Another thing would be that even though I would not necessarily consider myself one now, I was a huge tomboy growing up. My dad was a basketball coach and my siblings and I played pretty much every sport and focused mainly on basketball as we grew older. Even though now I probably couldn't dribble from one of the court to the other, that turned out to be helpful seeing how my husband is a basketball coach.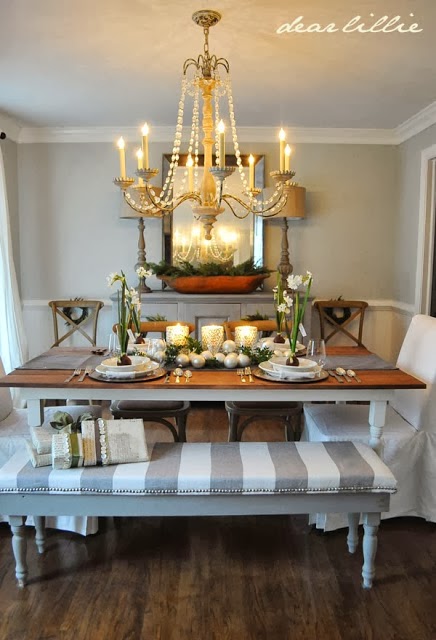 5. How would you describe your style?
Casual elegance—or natural and rustic with a bit of glamour, traditional with an updated twist. Or maybe rustic elegance. I like mixing natural and rustic finishes (like branches and painted furniture) with elegant pieces (like mirrored chests). I also strive for things to be comfortable as well as beautiful. I like for my rooms to have a feeling of warmth and coziness and still be pleasing to the eye.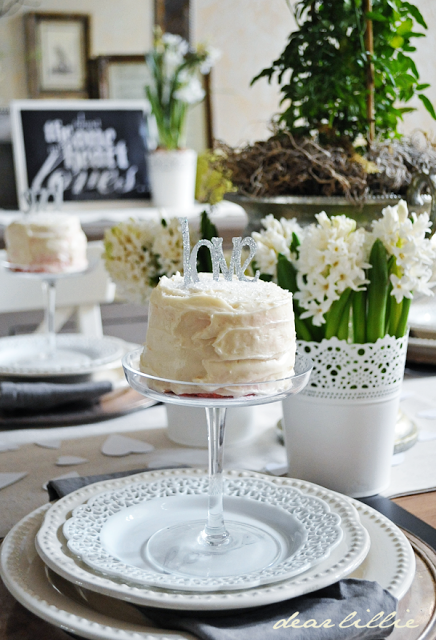 6. What are your top 3 favorite posts?
Our Basic Photography Q&A post:

http://dearlillieblog.blogspot.com/2012/08/basic-photography-q.html

The final tour of our townhome:

http://dearlillieblog.blogspot.com/2013/06/final-tour-of-our-townhome.html
And this year's Christmas tour:
http://dearlillieblog.blogspot.com/2013/12/2013-christmas-house-tour.html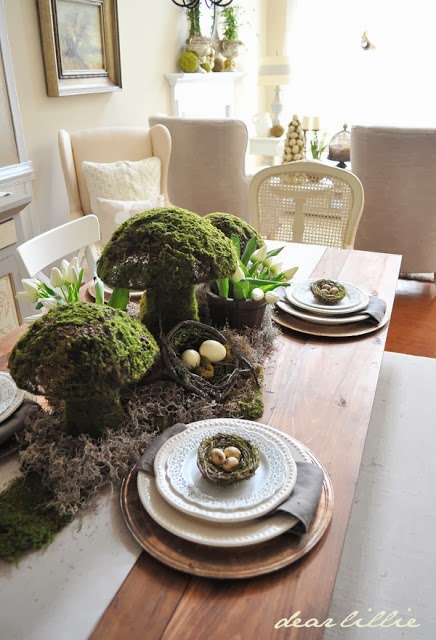 7. What advice would you give new bloggers?
I would say that focusing on good quality photos is key when you are starting out. And second, don't worry about what any other is blogging about or their style of writing or photography. Just write about things that you are passionate about and be yourself. I would also say to keep in mind that blogging on a regular basis is actually a lot of work. I don't think most people realize how many hours can go into just one post from styling, photographing, editing and writing to actually hitting the publish button! But it can be very rewarding and is a wonderful way to be able to work from home on your own schedule. 

 Aww, isn't she wonderful?  And I love her dreamy home and style.  
Did you miss any other interviews? You can see them here.